Australia
Editors Review
A small, family-owned company situated on the NSW central coast north of Sydney, Ausventure has a limited selection of motorhomes at the mid-range budget price.
What Ausventure Tells Us
Ausventure may not be as big compared to some huge rental companies, but this locally-run rental business is a charming entity offering their service to travellers wanting to deal with real people than big and faceless corporations. Well, this might be the case for smaller companies as they can get really hands on when it comes to every rental. With Ausventure, they only have two motorhomes so unattended phone calls or even rude staff may not be a rising problem.
Fleet
The very limited fleet allows the owners to religiously maintain and service the motorhomes, which are customized by the owners themselves.The motorhomes are built on a Mercedes Sprinter base vehicle that may not be that attractive to budget backpackers. But adding a little more on your budget could be helpful especially these motorhomes are fuel-efficient, compact, and spacious. Both 2-berth Drifter and 4-berth Euro already come with awning, shower and toilet, and more.
Vehicles
2-berth Drifter Motorhome
Suitable for 2 adults, this Drifter AusVenture motorhome is custom-designed vehicle that features comfort, practicality and style. The motorhome includes some important facilities like 3-burner gas stove with a sink, fridge, cooking utensils, crockery & cutlery and tea towels. For your stuff, there's plenty of overhead storage at the rear. Driving the Drifter is smooth and convenient with the 5-speed triptonic automatic transmission and 2.1 double turbo diesel engine.
4-berth Euro Motorhome
The 4-berth Euro motorhome is a larger Mercedes Sprinter with a bigger fuel capacity and additional one house battery. Great for 4 people, the vehicle provides one double permanent bed and one dinette double bed. Just like the 2-berth Sprinter, this one comes with complete cooking essentials and entertainment system that includes LCD TV with CD/DVD player and radio.
Insurance
The standard insurance excess is $5,000, which will be collected from the renter through credit card at the time of signing. This can be reduced by getting one of the two reduction options: $25/day reduces the excess to $2, 500 and $40/day reduces the excess to $500.
Reputation
Ausventure is small and is still on the hunt for more travellers to try their mid-range motorhomes that cater 2 to 4 people only. As a family-owned business, expect for TLC when it comes to customer service, as well as vehicle maintenance.
Summary
This company isn't creating too much buzz, but could be a nice option, especially if you want to experience a more personalized road trip. Accordingly, Ausventure provides a much needed road trip with a homey touch.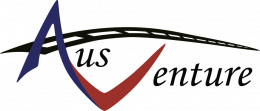 From the Agency
No word from this agency yet. Come back and see if they checked in soon.
Pros
Custom-built Mercedes Sprinter models
Family owned so expect for TLC
Compact motorhomes
Cons
Only two types of motorhomes
One depot and not a central location
Not that affordable
See who else rents Campervans in the same cities
Instant Price Comparison
Just Got Questions? Want a Quote direct from the company?
Fill in this form to contact the Agency direct.
Write Your Own Review
Tell the world about your experience renting from this company
Have you experienced Ausventure?
Be the first to leave them a review and help others on their journey.