Australia
Editors Review
Easylife Rentals is a small Australian company offering affordable motorhomes and campervans for hire. The company, which can be found in Mooloolah Valley, Queensland has a fleet that is built in their own factory.
What Easylife Rentals Tells Us
Are you looking for a budget alternative for your Australian holidays? Easylife Rentals caters absolutely anyone who wants to kick back and enjoy the Australian road without breaking the bank. The company, who have been in the industry since 1992, offers clients pick-up and drop-off locations in Brisbane, Cairns, Sydney, Melbourne, Adelaide. They also provide services to Perth and Darwin, but on request only. If you want free nights stay, the company offers accommodation in their cottage when you start or end your journey in Brisbane (Mooloolah).
Fleet
The fleet consists of mostly older yet well-maintained vehicles, especially that the company is an independent owner operator that personally implement and service their vehicles. Divided into two categories― the B2B and EMU, the units can sleep 2 to 6 persons, and can be fitted out with child restraints or booster seats. The B2B or dubbed as the Back to Basic campervans are those with simple yet compact features. The EMU, on the other hand, are fully-equipped motorhomes with some frills like shower & toilet, TV/ DVD/ CD player, awning and more.
B2B
No fancy features? No problem with the B2B campervans. These Fiat Ducato 2002 base models converted into 2008 entice the young adventurers― whether budget backpackers or small families. Depending on the unit used, the vehicle can sleep 3 to 4 persons, with one double bed and one single convertible to another double bed. The cooking/ dining area is completed with the U-shaped dinette, sink with water tap & electric pump, 110 litre fridge, 2 burner cooktop, and all kitchen utensils. There's also a provision for two surfboard straps, giving you the freedom to drive then dip into the breathtaking Aussie waters. But remember, the B2B campervans do not provide you with any frills such as air-conditioning, TV, toilet and shower and the like.
EMU 2
Tagged as a pure luxury for two, the EMU 2 provides you with all the comforts of a home. The permanent double bed at the rear can be converted into two single beds. The driver seat easily swivels back for a smooth dining for two. In between, there's a roomy kitchen furnished with gas oven and grill, and a spacious hot water shower with chemical toilet. And to make the most out of your Australian road trip, enjoy the some fancy additions like TV with DVD/ CD/ MP3 player.
EMU 3
Good for three people, the EMU 3 is a polished and younger motorhome with unique features. The noisy and incompetent sliding door is now replaced with an easy door with security screen, allowing more air to enter the unit without compromising the security and safety of your trip. The vehicle comes with a very spacious interiors that allows placement of one double bed and fold down single bed with safety net suitable for a child up to 10 to 12 years old. For a more enjoyable trip, the entertainment system is speckled with everything you need, from coloured LCD TV to books and board games.
EMU 4
An Iveco Daily 40C13 base model, the EMU 4 is pretty huge to cater the bigger and longer beds, more spacious interiors and head room, and larger storage compartment. It is designed for four adults or a couple with three children. No need to pay an extra amount for camping table and chairs as these are already provided at no additional cost. Aside from that, the roll-out awning is for free, so you'll definitely hook up with the breathtaking open roads at a more comfortable state.
EMU 6
Last but not the least, catering the bigger groups and larger families, the EMU 6 is likely the same with the above mentioned, but features bigger vehicle dimension and larger interior. There are two double beds― one for the couple and the other one for three kids, as well as two single beds. You will also be equipped with useful essentials like 3-burner gas cooktop, 12v fridge, microwave, shower & toilet, and more.
Insurance
The insurance excess is relatively high at $ 7, 500, but can be reduced if you avail of the reduction option. There are 3 options to limit the liability: $25/ day to reduce the excess and bond into $1,500 or $ 2,000 each, depending on age; $35/ day to enjoy NIL and $ 300 bond plus windscreen & tyre damage; and $55/ day to feel more secured with NIL and $300 bond plus windscreen, tyre, overhead & under body damage, along with the inclusion of one way fee, cleaning cost, taxi fare up to $50 and B2B additional person, awning or child seat.
Reputation
Easylife Rentals isn't that great but isn't that bad. Well, they are scaled within the middle, and could actually be a nice option if you are in tight budget. Being in the rental industry for more than two decades may be an attraction, especially that they already know how to provide personal attention to their customers. However, there aren't really many travellers who can attest to the goodness of their service. So, if you want to give them a try, the rent with open eyes and ears.
Summary
If you're looking for a budget campervan for hire in Australia, then Easylife Rentals could be on your list, though not really on top. This friendly family company offers a more personalized Australian adventure through their B2B and EMU vehicles, which aren't that pricey to start off.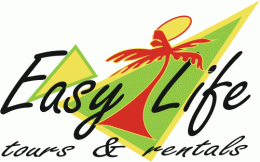 From the Agency
No word from this agency yet. Come back and see if they checked in soon.
Pros
Independent owner operators
Affordable
Multiple pick-up and drop-off locations
Cons
Outdated website
Limited fleet selection
Only one depot
See who else rents Campervans in the same cities
Compare prices now
Just Got Questions? Want a Quote direct from the company?
Fill in this form to contact the Agency direct.
Write Your Own Review
Tell the world about your experience renting from this company
Have you experienced Easylife Rentals?
Be the first to leave them a review and help others on their journey.