Australia
Editors Review
Energi Motorhomes vehicles are around 6 years old but can go up to 9 years old. They supply 2 to 4 berths and operate in the budget to medium budget market.
What Energi Motorhomes Tells Us
Energi Motorhomes is aimed at the mid-range to budget campervan hire market. It has 2,3 and 4 berth campervans but does not branch out in the motorhome world. There is also a surprising element that only a few campervan hire companies in Australia have. Well, the company is another one of those campervan hire companies that don't actually own their vehicles. They lease or sub-hire them from another camper hire company. You will be told exactly who owns the campervan and what brand it will be when you make a booking. This actually works in the favor of the consumer. If Energi Motorhomes decide that the campervan supplier is letting the quality of the Energi brand down, they can simply move on to another campervan hire company. This keeps ongoing maintenance costs down and allows them to switch easily to the best value for money campervan hire company. It is in the best interest of Energi to make sure their vehicles are up to scratch, but this re-branding also explains why there are no close up photos of the exterior of the camper vans on their web page.
Reseller companies like this often exist to help the owning company fill excess capacity, and in this situation, the price of the campervan rental can be way down on that of the owner's original price. Keeping that in mind, it is quite possible to get some MAJOR discounting at Energi Motorhome and similar reseller companies like Real Value and Go Cheap.
Fleet
Based on detailed research, the Energi Motorhomes vehicles are from Calypso Campervan Rentals with models that are normally around 6 years old but can go up to 9 years old. There are four campervan options― The Funkampa, The Sturt, The Princess, and The Riverina, which switch between Diesel and Petrol engines as well as switching between auto and manual (stick shift), so they have something for everyone in that department. All units are Toyota Hiace models, and the physical height and width are identical in all vehicles except the super economy Funkampa, which has less height inside than all the others because it isn't a hi-top model.
The company doesn't have anything bigger than a 4 berth so if you want the maxi motorhome style, Energi Motorhomes can't help with your campervan hire – or should I say Motorhome hire. Everything above super economy also has a fridge and a microwave, but the microwave is only usable if you connected to a power source (this will be the same for anyone who offers a microwave). The fridge will always work as it will draw from the house battery – not the engine battery – whilst you are parked. While you're driving the engine, it will charge both the house and the car battery. Further, the decent size water tank of 60L is quite appealing as most campervan hire companies only provide 30L and very cheap campervan businesses only give you a water can. Well, built-in water tanks are much more convenient.
Vehicles
2-berth Funkampa
The cheapest but still efficient and compact, the 2-berth Funkampa is a 1999 - 2000 manual Toyota Hiace that is equipped with basic essentials like air-conditioned driver's cab, 2 burner cook-top, cooler, sink, and convertible dinette. But the most fascinating features about this campervan is the internal access that makes transporting from the driver's seat to the living quarters more accessible. There are also free linens, cutlery, pots and pans, so no need to bring those on your luggage. However, this one is not the right choice if you are travelling with a kid because it does not allow baby or booster seat.
2-3 berth Sturt
This 2-3 berth Sturt is a total step-up with fancy upgrades like oven, microwave, 60 L fridge, and additional 240V power supply and heating at the driver's cab. The sleeping arrangement features a double bed fro two and cab-over bed for the remaining passenger. But just like the Funkampa, baby or booster seat cannot be fitted in this unit.
3-berth Princess
There isn't really much fuss with this 3-berth campervan aside from the added sleeping capacity, newer units used, and the inclusion of sun awning that allows outdoor dining and CD player in the entertainment system. This newer model also features almost all amenities of the Sturt campervan, except for the oven.
3-4 berth Riverina
With a 2010 Hiace model, the Riverina claims the newest and the priciest spot in the Energi Motorhomes fleet.This one sleeps 2 adults at the convertible dinette and 2 children at the bunk bed. But instead of having an air-conditioned main cab, it features a main cab with heating. Aside from that, enjoy a more comfortable ride with the fly screens, TV with CD/ DVD player and MP3 / MP4 Playback.
Insurance
The insurance excess if $ 3, 000, but may vary depending on the driver's age and single vehicle accidents. There is an option to reduce the excess by paying around $ 15- $30 per day, which reduces the excess or bond to $2, 000 that will be collected upon the delivery of the vehicle. The premium reduction option also includes single vehicle accidents, as well as tyre, windscreen, overhead, undercarriage, and third party damage. And something that sets Energi Motorhomes apart from the big corporations is they only require for a preauthorisation, which means the bond is not actually deducted from your credit card but is rather reserved or frozen until such time an accident occurs.
Reputation
Energi Motorhomes is not your usual campervan/ motorhome hire as they do not own the vehicles, but only sub-hire from another camper hire company. And as of now, they are leasing from Calypso Campervan Rentals. Their vehicles are going to be highly maintained older vehicles. whilst their prices are down.So, they are quite reputable in terms of giving much more competitive rates the vehicle owners themselves. But in reality, Energi Motorhomes is just a small campervan hire with no distinct name.
Summary
Overall, Energi Motorhomes offers great value for money. Well worth investigating before booking any other brand of campervan hire. And before we forget, they also have a special deal with the booking engine being run on this site and you will only get the Energi Motorhome discount price on this site. Hence, it is advisable to use the booking engine as you may be able to say up to 30% than if you booked with the real owners.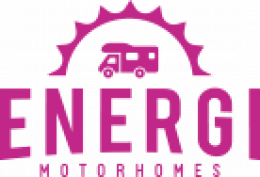 From the Agency
No word from this agency yet. Come back and see if they checked in soon.
Pros
Can be very cheap
Standard campervans so nothing amiss
Owned by a bigger company than itself
Cons
Old campervans
Not on west coast
Small company in itself
See who else rents Campervans in the same cities
Instant Price Comparison
Just Got Questions? Want a Quote direct from the company?
Fill in this form to contact the Agency direct.
Write Your Own Review
Tell the world about your experience renting from this company
1 Review
We booked a 4WD vehicle supplied by Energi Motorhomes through Motorhome Republic (the booking agent)to look at Kakadu in September 2012. All of our worst fears were realised when we got to Darwin. NO 4WD vehicle had been reserved and we were informed none was available. Instead we were forced to travel in a clapped out 2WD ( we were told all vehicles were at least 2007 vehicles but we managed to be given a 2005/06 vehicle)in which neither the fridge, sink or gas stove worked adequately. Because of this we could not travel to the parts of the Northern Territory that we had intended and had to totally revise our travel itinerary. We were also forced (because the battery system charged by the vehicle would not hold a charge longer than a paltry 12 hours) to travel to, and pay for, a POWERED campsite every night.

Instead of being able to visit the remoter parts of Kakadu and Arnhem Land, and spend time away from other tourists, we were forced at CONSIDERABLE ADDITIONAL EXPENSE (as powered commercial sites are more than double the national park camp fees) to stick to the well-worn tourist trail on the sealed roads and 'camp' each night cheek-by-jowl with hundreds of other tourists.

We reserved a picnic table and were assured that one would be available. On pick up day, we were informed that they never promised this even though we had confirmation in writing. We checked the chairs before we left and they were both broken. They had to raid two other vans before we could get something that passed muster to sit on. We ended up having to waste valuable time before leaving Darwin to go to Bunnings and buy a table.

Between the incompetence of Motorhome Republic and Energi who supplied the van we eventually ended up with our holiday completely ruined. Instead of a holiday of a lifetime for which we had planned for months, we had a thoroughly miserable time and couldn't wait to return home. We do not believe we could have done any more to ensure that what we'd ordered was actually what was provided, but it was all to no avail.
Basic issues with the van were as stated earlier 1)the battery not charging properly so the fridge and lights would not work 12 hours after a long drive 2)the water pump for the sink not working 3)one stove burner not working) were as follows … interior light fell off on the first bump in the road out of Darwin and kept turning on throughout the trip, plates missing, can-opener didn't work, several windows would not open, fridge springing open whilst driving along, drawers not opening, hinges on cupboard doors loose so doors would not open/close properly.

We've rented motorhomes in many parts of Australia before and this is the first time we've encountered such a woeful and forgettable experience. I'd avoid Energi Motorhomes and Motorhome Republic totally and go with people who have a long list of solid reviews. Don't risk ruining your holiday plans and experience. It's just not worth it.
1

Service
2

Mechanical
1

Interior
1

Value
1 Review
We hired a Toyota Hiace for 10 days in Tassie. Campervan was in good condition. Service was good as well, we were picked up at the ferry terminal at 7 am. Can recomend.
5

Service
5

Mechanical
5

Interior
5

Value