Canada
Editors Review
Another reseller brand with depot in Vancouver, Energi Motorhomes Canada revolves around Class C models in different sizes, all at competitive rates.
About
When it comes to value for money, Energi Motorhomes Canada can give you a good run for your money. A third party entity, the company has one depot located in Vancouver to shelter their fleet of late model, high-quality RVs. After quite some digging, it appears that their rental range is from Ambassador RV, which is a small yet reputable company offering late models at competitive rates.
Fleet
Compared to other reseller brands, the company holds a fleet of motorhomes that are 4 years old or less. These automatic units are all Class C models equipped with free camping chairs and electric toaster or coffee machine. The motorhomes are not furnished with beddings, towels, kitchen utensils, and dishes, so you may bring your own or rent out their convenience kit.
Vehicles
23 ft Non-slide Class C
This non-slide Class C offers 6 seat belts but is suitable for a family of 5. Featuring a Ford Chassis and V10 Gas Engine, the unit is a breeze to drive. Because of the four child restraints, your children can comfortably and safely ride inside. Bed options include the permanent rear bed, dinette bed, and overhead bead. Also, internal access provides extra convenience.
25 ft Slide Class C
The motorhome sleeps 6 adults and provides all the needed amenities, including bathroom with shower and toilet, well-equipped kitchen, and dinette bed. Since the unit also comes with a slide, expect for a roomier interior.
31 ft Slide Class C
As the largest option from Energi, this 31' Class C is the most spacious motorhome. And surprisingly, it only caters up to 6 people. The extended dimension provides space for the sofa bed and a bigger bedroom.
Insurance
Energi Motorhomes provides a maximum of $5, 000 per occurrence, with an option for CDR at $25/ day to limit the deductible to $500. Payments can be done through a credit card imprint at the time of vehicle collection.
Reputation
Since these motorhomes are sourced out from Ambassador RV, you'll get a unit that is modern and well-equipped. On top of that, you'll enjoy a great deal of savings, especially that the original company provides decent rates, plus Energi Motorhomes is a reseller brand run by a booking engine. This kind of marketing strategy, however, has its fair share of advantages and disadvantages. As Energi acts as a middle man, quality of service might be compromised, hence the reputation. Also, the limited selection might be amiss if you're looking for an extensive array of rental options.
Summary
Considering that Energi Motorhomes takes its fleet from another rental company, it's highly practical to directly hire from the owners. But if you want to make the most out of their cheaper rates, then you can take advantage of their Class C motorhomes.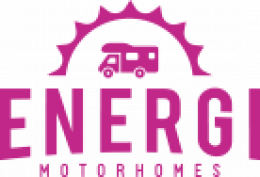 From the Agency
No word from this agency yet. Come back and see if they checked in soon.
Pros
Cheaper rates
Late models
Well-equipped RVs
Cons
Only one branch
3rd party company
Limited fleet
See who else rents RVs in the same cities
Instant Price Comparison
Just Got Questions? Want a Quote direct from the company?
Fill in this form to contact the Agency direct.
Write Your Own Review
Tell the world about your experience renting from this company
Have you experienced Energi Motorhomes Canada?
Be the first to leave them a review and help others on their journey.