Canada
Editors Review
Six motorhome options, only one depot, Pure Motorhomes Canada offers low-budget rentals in the country. The downside, they are a third party operated by a booking website.
About
Just like other third-party entities run by Motorhome Republic, this company sources out vehicles from other business that is why they come up as much cheaper. However, this could be a disadvantage for those looking for personalized rental. Knowing that this a booking engine, the quality of service can also be unsure. Also, Pure Motorhomes only has one depot, in Toronto.
Fleet
Pure Motorhomes holds a fleet of Class A and Class C motorhomes. These units are suitable for families and even big groups. The fleet consists of mostly automatic units, ranging from 2014 to 2018 age models. But take note, these are not owned by Pure Motorhomes but rather from another company.
Vehicles
MHC Class C 24'
A good family vacation option, this small unit sleeps 4 adults and 2 children. The unit has a slide-out for a roomier living area. The U-shaped dinette comes with an adjustable table so that it can transform into a double bed. The cabover area could either be a bunk bed or an entertainment center.
MHC Class C 28'

Bigger and roomier, this 28' Class C model has an extended slide-out that expands the area for the U-dinette and permanent double bed. In the living room, you can either add the optional sofa or recliners. Also, the front area provides optional driver and passenger swivel seats. Sleeping up to 6, the unit features an outside entertainment center as well as an exterior grilling station for alfresco leisure.
MHC Class C 30-31'
The added length, together with the double slide-out, means bigger sleeping capacity. The largest Class C, the unit accommodates up to 9, preferably 6 adults and 3 children. The rear bedroom is equipped with a queen bed, overhead cabinets, and dresser. There are 3 bunks inside―two near the rear bedroom and one at the cabover area. If you're with a lesser group, you can convert the cabover bunk into a spacious TV area.
MHA Class A 30'
A joy to drive because of bigger road views, this Class A highlights its full wall slide-out, drop-down overhead bunk, and private bedroom. The extra room provides extra comfort to a family of 6. Plus, you get to enjoy cooking outside because of the fitted exterior kitchen. For convenience, while driving, there's a cockpit table between the driver and passenger seat.
MHA Class A 34'- 37'
Fitting for up to 7 people, the unit is very spacious with 2 slide-outs. There are 2 bathrooms and 2 TVs inside the motorhome. The convertible bunk beds come with a wardrobe for you to store some of your stuff. Other storage options include the cabinets above the hide-a-bed sofa and rear queen bed. Consequently, this big motorhome is great for any luxury holiday or corporate event.
MHLUX Class A 37'
As the largest rental option, this one will not disappoint in terms of space. At 37', you get more than room than you expect. Plus, this model is good for up to 7 people only so more space for everyone. A luxury unit, you are furnished with one full bathroom and one-half bathroom as well as a stylish kitchen area. All passengers onboard can conveniently watch the TV from the sofa bed with an extendable chair.
Insurance
The insurance excess amounts to $2, 500, which will be required in the form of a security bond via credit card at the time of vehicle pick-up. If you avail of the deductible refund cover at $16.95 per day, you'll get coverage for damage for tyre, windscreen, overhead, undercarriage, including single vehicle accidents and third party. If you add another $20 per day, you will reduce the excess to $300.
Reputation
If you try to get on with a cheap campervan rental, you can say that Pure Motorhomes looks pretty good. Well, they are―if you solely consider the price. However, there are other things to take into account, especially the service and the quality of vehicles. Unfortunately, they haven't clearly established a good reputation, considering that they are just a booking agent. Still, they offer modern Class A and Class C motorhomes that accommodate small to bigger families.
Summary
Since Pure Motorhomes is neither a family-run or an employee-owned company, you can't expect for a personalized rental. But if you're up for a challenge, you can make the most out of their low-cost rentals.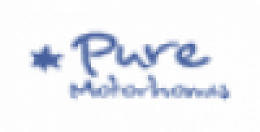 From the Agency
No word from this agency yet. Come back and see if they checked in soon.
Pros
Lots of rental options
Low-budget hire
Modern motorhomes
Cons
Only one depot
3rd party company
Unclear reputation
See who else rents RVs in the same cities
Instant Price Comparison
Just Got Questions? Want a Quote direct from the company?
Fill in this form to contact the Agency direct.
Write Your Own Review
Tell the world about your experience renting from this company
Have you experienced Pure Motorhomes Canada?
Be the first to leave them a review and help others on their journey.