Canada
Editors Review
Stardrive Motorhomes depends on a supplier to provide them with a wide array of rental options, from Class A to Class C RVs, all price at decent rates.
About
As a third party entity, Stardrive Motorhomes acts a middle man; hence fleet, service, and reputation are largely determined by the suppliers. Though it might appear absurd not to directly rent from the owners, you'll be surprised with the amount of savings you'll get if you hire a unit from the reseller brand itself. Not only that, the supplier offers free shuttle services for extra convenience. But of course, quality of service is quite uncertain. Still, Stardrive Motorhomes itself has been in the RV industry since 1992, so something to compensate the drawback.
Fleet
The fleet is a mix of new and newer motorhomes, ranging from 2012- 2018 models. You've got a lot of options from the rental range of mostly automatic RVs that are outfitted with all the amenities you need. Whether you're looking for a smaller RV or a bunkhouse model, there's something that will surely catch your eye.
Vehicles
Class C 23' No Slide-out

These Class C motorhomes with no slide-out provide two options: the economic and premium model. This version is built on a 2012 Sunseeker while the premium is newer at 2014- 2018. Both accommodate a family of 2 adults and 2 children and provide amenities including a rear bedroom and bathroom, convertible dinette, cabover bed or entertainment area, wardrobe and kitchen.
Class C 24' with Slide-out

Underlining the added feature—the slide-out, this 24' Class C is one of the newest units for rent. These are automatic 2016- 2018 Forest River-Forester models run by diesel. From the design itself, these motorhomes are easy to drive and park. Not only that, the inside space is quite spacious, with lots of areas for TV, including the cabover area and rear bedroom.
Class C 31' with Slide-outs & Bunks

If you're looking for bigger Class C RVs, you can have these 31' units with 1 or 2 slide-outs. Ranging from 2014- 2018 models, these motorhomes cater up 6 adults and 1 to 2 children, depending on the unit. Only the 2017 model provides 2 slide-outs, with other unique features like flip down bunk, kids sofa sleeper, and storage TV before the bathroom.
Class A 25'- 28' With Slide-outs

These 25'- 28' Class As are divided into two models: the 2011 and 2014 FR3 units. Both are 4+1 berths with 2 slide-outs. Stressing the bigger and better driving views, these units are also very much spacious. Not only that, you get to enjoy the complete facilities, including the roomy kitchen, power fold-away bunk, wrap-around booth dinette, customizable wardrobe or pantry, and rear bed with king bed, overhead storage and an optional TV.
Class A 30'-36' with Slide

For those wanting some modern motorhomes, you might want to pick these 30'- 36' Class A with 2 slide-outs. You will not be disappointed with your choice because the units only shelter 4 people, leaving more comfort while on the road. Further, you get to enjoy fancy features like the 1 and ½ bathroom, side by side refrigerator, washer/ dryer option, Euro chair near the entry, and a carpeted bedroom with king bed, overhead storage, and wardrobe.
Class A 32' with Bunks

Sleeping up to 8, this Class C is the most appropriate RV for those with kids. Equipped with sofa with bunk, power fold-away bunk as well as wrap-around booth dinette and jackknife sofa with footrests that are convertible into beds, there are certainly lots of sleeping options inside. And of course, the parents can comfortably retire at the rear king bed.
Class A 35' With Slide-outs & Bunks

Lastly, let's talk about the biggest and fanciest option on the fleet. A 35' Class A, this unit only provides accommodation for up to 4 adults and 2 children and features 3 slide-outs. Accordingly, you can maximize the extra space for doing your daily exercise or playing with your kids. The carpeted living room and bedroom are very roomy, with plenty of storage areas.
Insurance
A minimum of $5, 000 via credit card is required during pick-up. This could be reduced to $2,000 if you avail of the VIP Collision Damage Waiver at an additional price. The VIP CDW also covers mechanical breakdown that needs repair for more than 12 hours.
Reputation
As a reseller brand from a supplier offering an extensive fleet of rental options and convenient depot, Stardrive Motorhomes is quite in good hands. Plus, they have been in the RV business for many years. However, most renters would prioritize direct rentals, which is, of course, more practical than hiring from a third party.
Summary
If you're on tight budget but with a brave heart, you may hire a unit from Stardrive Motorhomes' wide array of cheap RVs.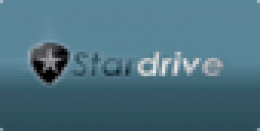 From the Agency
No word from this agency yet. Come back and see if they checked in soon.
Pros
Heaps of new RVs for rent
Budget rentals
Motorhomes in different sizes
Cons
A reseller brand
Uncertain quality of service
See who else rents RVs in the same cities
Instant Price Comparison
Just Got Questions? Want a Quote direct from the company?
Fill in this form to contact the Agency direct.
Write Your Own Review
Tell the world about your experience renting from this company
Have you experienced Star Drive Motorhomes?
Be the first to leave them a review and help others on their journey.