United States
Editors Review
Road Shar RV is a luxury RV rental that targets first-time RVers, whether couples or large families. They have two locations, one in Los Angeles and the other in Pasadena.
About Road Shark RV
A business born out of two travelling families, Road Shark RV specializes in renting RVs for first-time RVers. Having two locations in LA, they also offer deliveries for a minimal price, depending on the distance from their branch depots. Aside from that, they allow one-way rentals so that travellers can easily pick-up and drop-off the unit at one place, even from the US to Canada. Every rental also includes 125 miles and 7 hours generator use.
Fleet
As of this writing, there are 8 options on the fleet, all are Winnebago View 24J featuring a smooth 3.0L 6-cylinder, a 5-speed automatic engine, and 188-hp, turbo-diesel. Further, the units are equipped with 30-amp electrical service, plus the inclusion of pillows, bed sheets, eating utensils, plates, coffee maker, wash towels, and such. These RVs accommodates a different number of travellers, from couples to groups.
Vehicles
These luxurious Class C motorhomes have a slide dinette with two footrests. You get to watch movies from the 24 inch HDTV located near the kitchen sink or from the optional TV near the rear double bed. There's a cab-over bunk to add extra sleeping areas aside from the dinette bed and permanent rear bed. Also at the back area, the shower and bathroom are situated beside a small vanity room with sink, cabinet, and drawers. The double-kitchen is complete with sink, microwave, oven, 2 burner range cooktop, refrigerator/ freezer, and kitchen utensils. The skylight provides extra sophistication while the blackout shades give more privacy. And for dining options, there's a powered patio awning with LED lights that allow scenic outdoor dining.
Insurance
There's an insurance option offered through a third-party insurance provider, which includes $1 million in liability coverage and a $250k comprehensive and collision coverage. The insurance rate depends on the rental days. Aside from that, the company allows renters to provide their own insurance through an insurance binder. The security deposit amounts to $1,000-$2,000, depending on the length of the trip.
Reputation
Road Shark RV's reputation is quite impressive, highlighting a fleet of newer and luxury RVs and quality service from friendly staff. Seemingly, the company takes into account the convenience and comfort of all renters by providing all the essentials for a fancy and stress-free camping. Previous renters noted the seamless service they experienced from booking stage to return of the unit. As one of the most notable features of the company, they are highly suitable for first-time RVers.
Summary
A luxury rental range in Los Angeles, Road Shark RV makes your first RV rental more fun and memorable.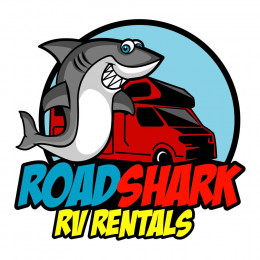 From the Agency
No word from this agency yet. Come back and see if they checked in soon.
Pros
Luxury road trip for first-time RVers
Newer Mercedes-Benz Winnebago models
Two locations in LA
Good reputation
Cons
Can be pricier
Only one campervan style
All Class C 6 berth motorhomes
See who else rents RVs in the same cities
Instant Price Comparison
Just Got Questions? Want a Quote direct from the company?
Fill in this form to contact the Agency direct.
Write Your Own Review
Tell the world about your experience renting from this company
Have you experienced Road Shark RV?
Be the first to leave them a review and help others on their journey.