Interested in camper van hire out of Brisbane? There are at least 30 rental companies with depots in Brisbane to choose from. The majors have depots in all major cities in Australia so it is no surprise to see them in the beautiful capital of Queensland, but there are also a number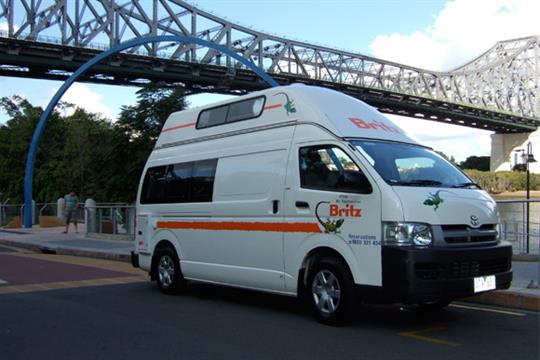 Interested in camper van hire out of Brisbane?
There are at least 30 rental companies with depots in Brisbane to choose from. The majors have depots in all major cities in Australia so it is no surprise to see them in the beautiful capital ofQueensland, but there are also a number of mid-size and family run companies too. Many of the mid-size companies actually have depots in all major cities as well and some have depots in places the majors do not. Keep this in mind if you are planning a one way trip and don't get disheartened if the majors are all booked out at your time of requirement.
Of course you can see the whole list of every camper rental company in Australia by going to the reviews page of this site. In the side column you will see Brisbane listed. Click on that see all the campervan hire companies in Brisbane, read the reviews and then book one.
What's So Great About Brisbane?
Brisbane offers one of the fastest evolving cities in Australia and is the capital of Queensland. With the Great Dividing Mountain Range and Moreton Bay, along with Brisbane River nearby plenty of opportunities to enjoy holidays in this region are available. With a motorhome grabbed from Brisbane any family, couple, or holiday group can enjoy a trip up and down the coast without any fuss. Holidays often mean dining out, but with a camper van and all that one needs within it a budget holiday throughout Brisbane and the Gold Coast is truly possible. Numerous sightseeing opportunities begin in Brisbane with gardens and beaches.
Mount Coot-tha Reserve is a park and garden attraction near Brisbane, which visitors might wish to take their campervan to. It is 7km outside of the centre of Brisbane. The reserve is 220 hectares of bush reserve in which turkey and possum can be seen. There is also a planetarium at the park for fun.
Trekking to the Gold Coast
From Brisbane the Gold Coast is an hour's drive, leading visitors to amazing beaches, surfing, and several of the best theme parks of Australia. Whether it is Dreamworld, Sea World, or Movieworld a host of attractions are on hand to make the hour trip perfect. The beaches tend to draw the most crowds and choosing the right caravan park ensures there is a private area to enjoy beach days from sun tanning to swimming.
Driving on to Bryon Bay
After the Gold Coast enjoy a few hours' drive to Byron Bay. Here wonderful weather, beaches, and shopping offer something for everyone. It is also a place where one can enjoy Mutton Bird Island and a view of the Pacific Ocean. Strolling around the island one could see over 10,000 mutton birds.
Exploring Coffs Harbour
Another three hours from Byron Bay and it is possible to reach Coffs Harbour. This place provides two very entertaining attractions: Pet Porpoise Pool and The Big Banana. The porpoise pool is filled with marine life including everyone's favourite – dolphins. Seals, penguins, emus, and peacocks among other wildlife are all possible to see. For those who enjoy a swim a personal encounter with dolphins or seals can be arranged.
The Big Banana is a plantation with theatre shows. Guests are always welcome to see the hydroponics glasshouse, historic exhibits, banana packing shed, and enjoy a toboggan ride or ice skating. Australia likes it's "big" icons. Whether its the big Koala, the big prawn the big Merino or pretty much the "The Big" anything, Australia loves it. By far the most famous one in Australia is The Big Banana. Go figure.
Places to Stay
Big4 Brisbane North Side Caravan Village offers a place to keep in communication, and recreational activities such as shopping, tennis, swimming, and golfing. Complete with laundry facility it can be a place to start or end a holiday in a campervan.
Ashmore Palms Holiday Park in the Gold Coast region offers plenty of accommodation for motor homes, camper vans, and camping. Facilities are on site for power hook-ups, showers, and more.
Darlington Beach Holiday Park is just a short drive from Coffs Harbour. This park offers swimming pools, tennis courts, beachfront, Internet, and golf course. As a campground for campervans there are hook ups and other necessary facilities.