Get the Most out of Your Vacation with a Campervan Hire in Hobart The island state of Tasmania is a destination of its own right, offering experiences that can't be had anywhere else in Australia, and there is no place better to enjoy those experiences than in Hobart, Tasmania's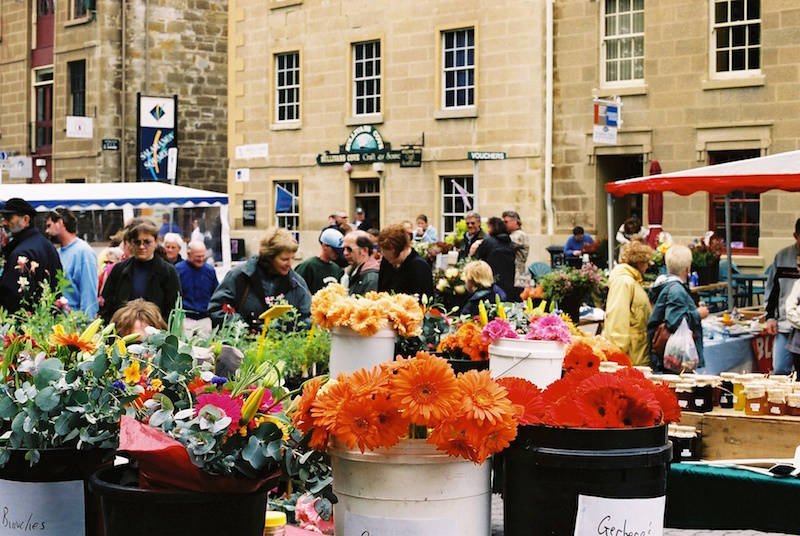 Get the Most out of Your Vacation with a Campervan Hire in Hobart
The island state of Tasmania is a destination of its own right, offering experiences that can't be had anywhere else in Australia, and there is no place better to enjoy those experiences than in Hobart, Tasmania's capital and largest city. With a population of nearly 220,000, Hobart is one of the most vibrant and exciting destinations in Australia. The city is a hotspot for cultural activity like theatre, film, art and numerous local landmarks. If you are looking for a way to explore them all with your family, consider campervan hire in Hobart! Once you have your van ready to go, any of the destinations listed below are worth your time.
And there are around 16 different campervan hire companies to choose from. Just look for Hobart in the side column and you will find a run down on all the companies that have options for campervan hire in Hobart.
Louisa's Walk
Ranked by TripAdvisor as the number one tourist destination in Hobart, Louisa's Walk is an outdoor theatre experience that is unlike anything you will ever find anywhere else. As the name implies, this attraction blends theatre with a cultural walk or tour throughout some of Hobart's most notable landmarks. It tells the real life story of Louisa Ragan, an Irish woman who was convicted of stealing a loaf of bread in 1841 and sent to Tasmania to serve her seven-year sentence.
The theatre experience takes you through the Cascades Female Factory Historic Site – the prison where Louisa did her time – as well as around several other buildings in South Hobart (the famous Cascades Brewery, for instance). Actors relate Louisa's story along the way, with Louisa herself appearing for the journey through the dark, dingy and cruel prison. Equal parts hilarious and harrowing, Louisa's Walk is an unforgettable attraction that all Hobart tourists will want to experience at least once.
Penitentiary Chapel
Louisa Ragan wasn't the only convict to serve a sentence in Hobart. On the contrary, tens of thousands of people were sent to this Tasmanian city in the 1800s, making Hobart a sort of 'prison town' for many years (though you wouldn't guess it from looking at the city now). If you're interested in learning more about this fascinating era of Hobart history, take a tour through the Penitentiary Chapel. For years, this building was the arrival point for male convicts arriving in Hobart; afterwards, it morphed into a courthouse. The tour encompasses both roles, taking patrons through the chapel, as well as into court rooms, prison cells and an execution yard where 32 convicts were hanged at the gallows. It's a weighty experience, but one that will fully educate you about Hobart's dark past.
State Cinema
If the one-two punch of Louisa's Walk and the Penitentiary Chapel leave you feeling emotionally exhausted, why not direct your Hobart campervan hire to 375 Elizabeth Street for something a bit more lighthearted? There, you will find the State Cinema, a 100-year-old independent movie theatre with eight screens (including one on the roof!) that should offer plenty of movie options to choose from. If you need to wait for a showing, no problem! The State Cinema has a café bar where you can get something to eat and recharge, as well as a bookstore where you can while away the extra time. You can even order a glass of wine during the movie, making this favorite Hobart attraction feel like home.