Take an Adventure with Motorhome Rental in Alice Springs As one of the largest towns in Australia's Northern Territory, Alice Springs is a quintessential Australia outback attraction, surrounded by deserts, mountains and other natural wonders, and offering the kinds of hot summers and mild winters that tourists adore. From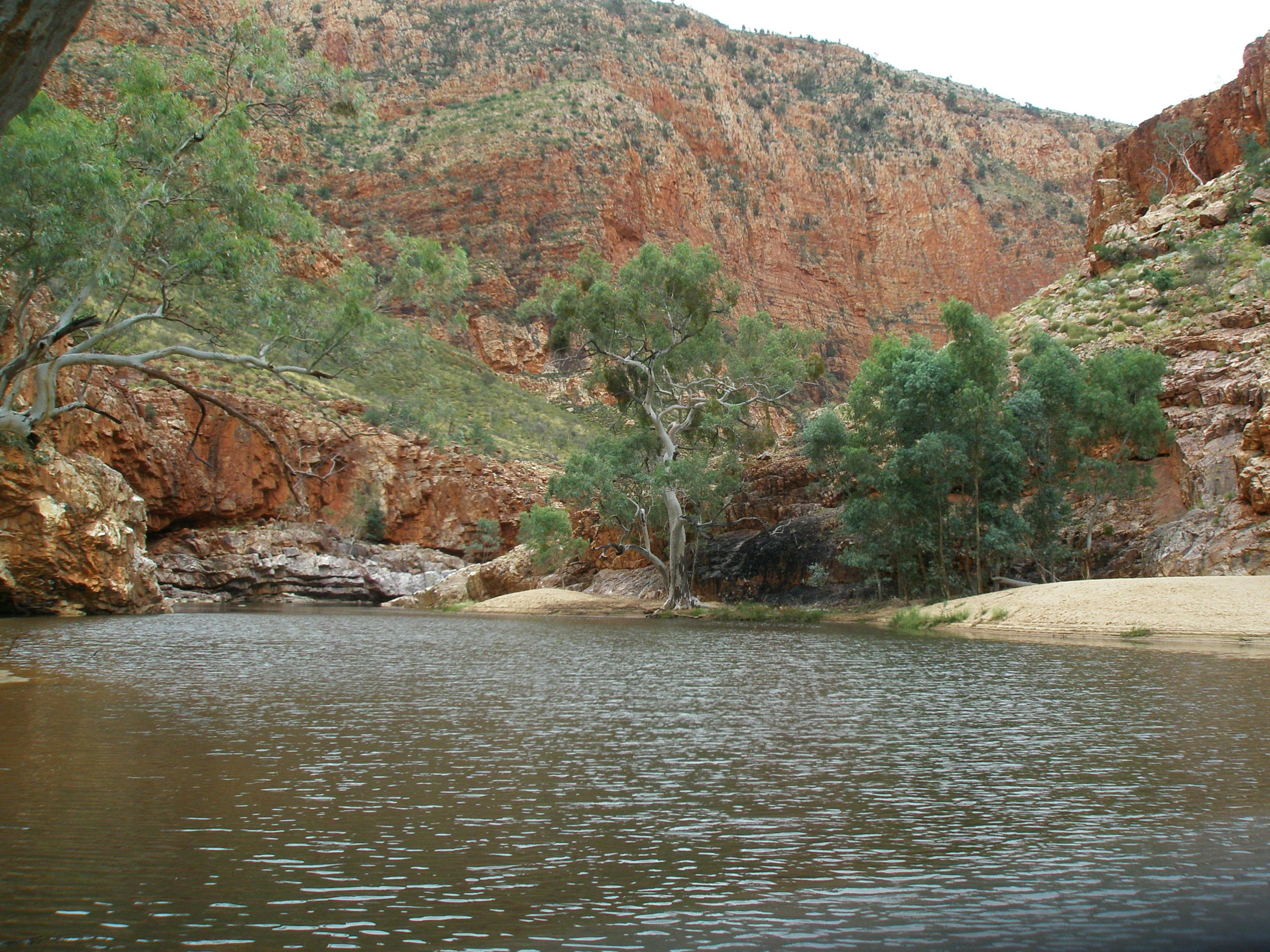 Take an Adventure with Motorhome Rental in Alice Springs
As one of the largest towns in Australia's Northern Territory, Alice Springs is a quintessential Australia outback attraction, surrounded by deserts, mountains and other natural wonders, and offering the kinds of hot summers and mild winters that tourists adore. From hiking and exploring to stargazing and animal watching, there are plenty of things to do in this area, and there is no better way to experience them than by renting a motor home and heading out into the Alice Springs outback for a rustic escape from the bustle of city life.
Did you know there are at least 8 motorhome rental companies in Alice Springs? If you look in the side column of this page for "Alice Springs" the number next to it will tell you how many motorhome rental companies have depots in this beautiful city in the middle of Australia.
The MacDonnell Ranges
Strike out westward from Alice Springs in your motorhome rental and you'll have a hard time missing this tremendously beautiful stretch of mountains. These sprawling mountains provide ample panoramic views of golden rock, desert vegetation and gorgeous kaleidoscope skies. During the daytime, enjoy near-limitless hiking opportunities in the ranges. A 139-mile path, the Larapinta Trail, can take you most of the way through the ranges, or you can hike bits and pieces of it at a time, with your motorhome serving as your basecamp.
At night, have a campfire in the foothills, or climb into the ranges for some of the best stargazing on the planet. You'll marvel at the great big bowl of stars above you, with the Milky Way showing you just how splendid it can look without light pollution detracting from its magnificent beauty. And if you want to observe the beauty of the MacDonnell Ranges in the half light of evening, take a hot air balloon flight over them before the sun goes down. The remarkable views will have you wondering if venturing beyond the ranges is even necessary for your motorhome exploration.
Uluru-Kata Tjuta National Park
It's a bit of a trek from Alice Springs (six hours by car or motorhome), but if you're in the Alice Springs area, then theUluru-Kata Tjuta National Park absolutely cannot be missed. Uluru, also known as 'Ayers Rock,' is one of Australia's most well known tourist attractions, a massive slab of red rock sandstone that has great cultural significance in the Aboriginal community. You won't have the solitary experience at Uluru that you had in the MacDonnell ranges, but you'll make up for it with remarkable sunrise and sunset views and exhilarating helicopter rides.
If you're not all stargazed out, one of the most fun attractions of the Uluru-Kata Tjuta National Park is the Sounds of Silence Tour, a life-affirming program that allows you to have a fantastic dinner under darkening skies, with a storyteller guiding you through the stars and telling you rich Australian stories, legends and myths. With a three-course meal, a satisfying selection of Australian wine and beer, traditional indigenous dances and even a didgeridoo performance, the Sounds of Silence Tour is the perfect way to lose yourself in the beauty and culture of Australia. When the night is over, the tour guides will return you to your motorhome, where a restful sleep surely awaits.