There are so many places to visit in the wondrous North Island of New Zealand. How on earth can you decide what to see on your adventure? Here are some tips from the locals....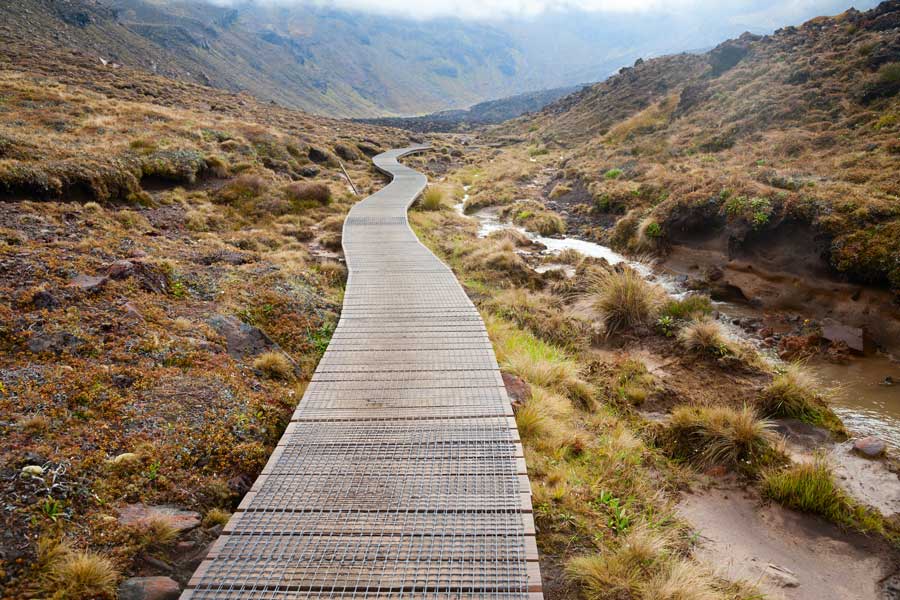 There are so many places to visit in the wondrous North Island of New Zealand. How on earth can you decide what to see on your adventure? Here are some tips from the locals....
The Coromandel Peninsula
On the East Coast of New Zealand, this is a little slice of paradise that you will want to take your sweet time to explore! With a plethora of picture perfect beaches, lined with NZ's own version of a Christmas tree, the Pohutakawa, it would be easy to spend a lazy week or more meandering your way along this stunning coastline.
A popular spot in the summer months, with packed camp grounds and hotels, the freedom of a campervan means you will still be able to find your own secret bay to escape from the crowds, and if you don't like one spot, it's only a short drive to the next!
Perfect for campervan travel, you can explore the charming small towns dotted along the coastline at your leisure, stopping for a day or two at your favourite spots.
Not to be missed sights include Cathedral Cove, with its gorgeous ocean views and spectacular rock formations; a ferry ride across from Cooks Beach to Whitianga to wander around (don't forget to enjoy NZ's standard fare of some fish and chips on the beach for a true Kiwi experience!); a stop off at Hot Water Beach - bring a plastic bucket and spade and at low tide you can dig yourself your own hot water spa in the sand; or head into the bush in the Coromandel ranges in search of some of New Zealand's gorgeous bird life.
Wellington
Although not the largest city in NZ (that honour goes to Auckland), Wellington is indeed the capital. Situated at the bottom of the North Island, it's a great entry point to head across to the South Island (car ferries available) to explore, or journey up the North. However, Wellington is much more than just a transit city. Bursting at the seams with NZ culture and unique experiences, without the claustrophobic feeling of many capital cities, Wellington is eccentric, fun and quirky. Spend a day within the city visiting Te Papa - The Museum of New Zealand, visit the movie makers at Weta Studios, (special effects masters behind The Lord of the Rings movies!) spend the day wandering around the different zones of Wellington City, enjoying the creative vibe, or head off to Zealandia Wildlife Sanctuary to spot some of New Zealand's most beautiful and endangered bird and lizard species. There are campervan sites in the central city, but if you need a break from the city lights, there are myriad gorgeous places you can settle just outside of Wellington for a night or two away from the noise and city lights if you so choose: on the Kapiti Coast, Porirua or the Hutt Valley: all places you will no doubt want to spend further time in!
Bay of Islands
Only three hours North of Auckland City, the Bay of Islands region includes 140 subtropical islands, lying just off shore, but the mainland is just as captivating and beautiful! With so many must-see places on the list here, the freedom of a campervan is ideal - meaning you can fit them all in on your own personalised itinerary, and time your visit to some of the more popular locations to later in the day or early in the morning before (or after) the tourist crowds have headed back to their hotels on their tour buses! From the gorgeous seaside town of Paihia, head out on day cruises to go whale or dolphin watching; deep sea game fishing; or just visit some of the spectacular islands on offer.
There are plenty of historic places to visit here, including the town of Waitangi: known as the Birthplace of the Nation, it was here that the Treaty of Waitangi was signed - an agreement between the native Maori and the British settlers.
The small shore-side hidden settlement of Russel was New Zealand's first capital, and positively oozes history and culture from the early European explorers.
Whether your interests are culture, history, the great outdoors, wine-tasting or wildlife, the laidback pace of the Bay of Islands has something for you.
Rotorua
New Zealand is part of the pacific ring of fire, and is a relatively "young" country in the grand scheme of things! To this end, there is still a lot of geothermal activity. Self-titled as "New Zealand's coolest hot spot", a great deal of geothermal activity is centred in the Rotorua region. There are a variety of thermal parks open to visitors, where you can witness volcanic crater lakes, spurting geysers, bubbling hot mud pools, and more. For example, stop off for lunch at Te Puia where the famous Pohutu geyser erupts up to 20 times a day, spouting fountains of water skywards up to 30 metres!
Rotorua is arguably one of the best places to learn about Maori culture too: visit The Living Maori Village of Whakarewarewa; Mitai Maori village; join in a native medicine tour, weaving or wood carving class. With campervan sites available right on the shore of Lake Rotorua, or even inside some of the thermal parks, you can immerse yourself in the culture and history of this incredible place while remaining in the comfort of your own "home." A side note: you'll always know when you're arriving in Rotorua, as the scent of sulphur (akin to boiled eggs) permeates your vehicle through the air vents! Soak it up!
Tongariro National Park
Covering 80,000 hectares in the central North Island this stunning region is the oldest national park in NZ (and the fourth oldest in the world), and also a UNESCO World Heritage Site. Including the charismatic (and still active!) volcanoes of Tongariro, Ngauruhoe and Ruapehu (the largest volcanoes in NZ), travelling through this area can feel like being on a whole different planet with its rugged, moon-like landscapes (Ruapehu actually played the role of Mordor in The Lord of the Rings trilogy.)
If you're feeling like getting amongst this spectacular environment, the Tongariro Alpine Crossing is a famous one-day trek that takes you along the slopes of all three volcanoes: past still steaming craters and thermal lakes. You'll want to spend time here in central New Zealand, taking your time travelling between Turangi, Ohakune, and the National Park Village to stop wherever you like for a cuppa and some stunning photography opportunities amongst the low lying scrub forest. With many campsites to choose from in the area, you'll be spoilt for choice, and be able to take your time exploring this ruggedly spectacular ecosystem. Ruapehu is also a popular ski-spot from June to November.


By Carly Day