I love this website. It's a passion that has become a business. I want it to be the best campervan/motorhome/RV rental resource in the world eventually. But believe me it comes from a solid base. I found this little app on Matador and gave it a bash.
It didn't take long to set this up. Unfortunately it doesn't count countries you go to multiple times like the US, UK, France, Vietnam, Guatemala and others I have been to multiple times, but I just hope it shows a bit of an understanding that I know what I'm talking about when it comes to living out of a backpack and even cases slightly larger. I've spent 5 years living out of backpack. Man I love it....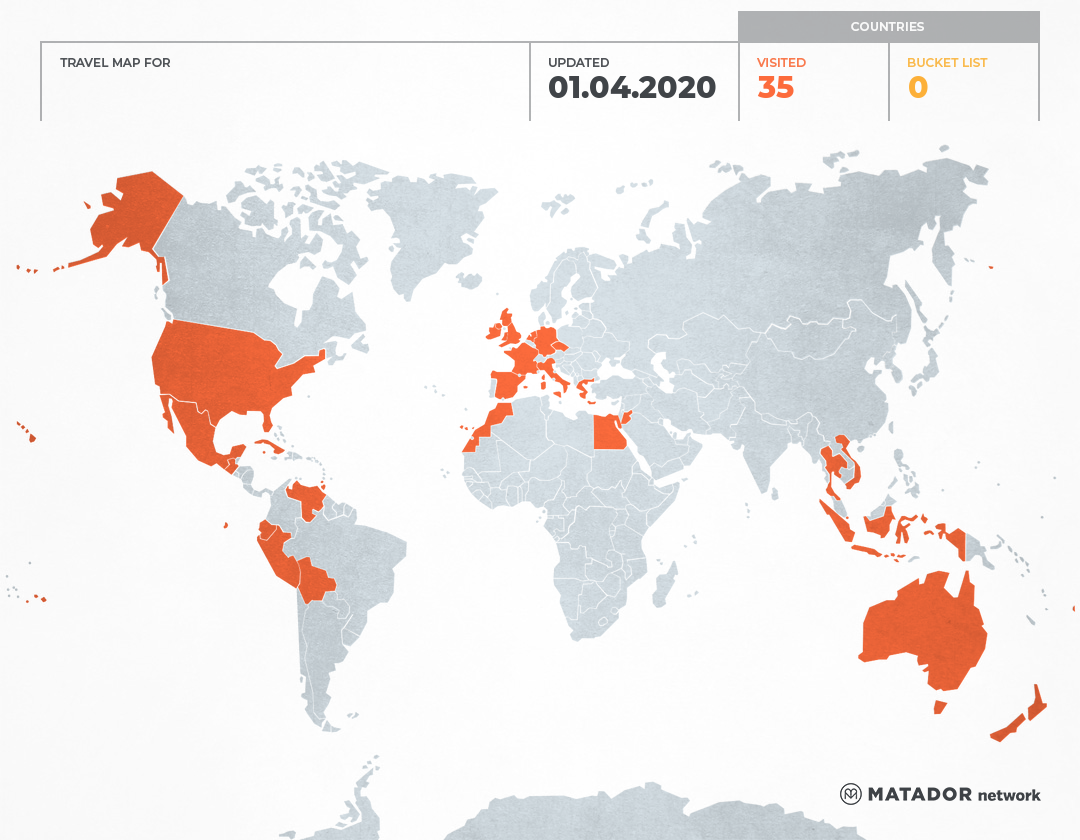 TravellinTimbo has been to: Australia, Bolivia, Cook Islands, Cuba, Czech Republic, Germany, Ecuador, Egypt, Spain, Fiji, France, United Kingdom, Grenada, Greece, Guatemala, Indonesia, Ireland, Italy, Jordan, Cayman Islands, Morocco, Mexico, Netherlands, New Zealand, Peru, French Polynesia, Singapore, Thailand, Trinidad and Tobago, United States, Venezuela, Vietnam.
Get your own travel map from Matador Network.
It actually seems kinda small really once you line it all but there is so much out there to see. I think I'll have to do a roadtrip in Russia and Canada so I can make a real dent in this thing.
Cheers
Tim Ahern
Admin