Australia
Editors Review
Escape Rentals Australia should not be confused with bigger company Escape Campervans in the USA and Escape Rentals New Zealand. With only one type of motorhome and one depot in Australia, Escape Rentals is smaller than their international namesakes and relatively out of the limelight, however, they do provide personalized campervan hire to those needing a more hands-on holiday on the road.
About Escape Rentals
Escape Rentals isn't as flashy as most commercially-owned companies and only focuses on one motorhome― the Suncamper 4WD Sherwood, which was established after having a hard time looking for a suitable 4WD motorhome for their trip. As a small, family-operated business, they only have one depot that is quite far from the airport but plans to expand in major cities soon.
Fleet
Having the Suncamper 4WD Sherwood as the only vehicle on the fleet, this means that Escape Rentals have all the reasons to religiously service and maintain the campervan. That is why the company takes pride in offering modern vehicles of no older than 3 years old. Each rental also provides you with some nice extras like outdoor table, two chairs, linens, towels, plates, pots, pans, cutlery, and washing essentials. However, the limited fleet isn't attractive to those looking for options.
Vehicles
Suncamper 4WD Sherwood
This 4WD campervan can sleep up to 2 adults and still leaves lots of space for your stuff. It's easy to drive around and park everywhere you go as the dimension is just slightly longer than a family car. Hence, it can fit into a normal parking space. And since this is owned by a family, expect for a homey ambiance that starts with the panoramic windows at the rear giving you spectacular views of the open roads and continues within the well-fitted out interiors like the spacious storage underneath the rear seats and the dinette that converts into a bed. When it's time to cap off the day, the bed becomes a comfortable queen-sized bed with a high-density mattress.
The campervan is also equipped with a full kitchen― 3-burner stove, 3-way fridge, stainless steel sink, microwave, range hood exhaust and many more. The bathroom comes with a cassette toilet and a telescopic shower, along with a small hand basin, exhaust fan, shower pull-ups, and clothes aerator.
lnsurance
The daily rate is already inclusive of insurance, as well as 300 km per day ($30c per km for additional km). The insurance excess is at $1,000 only, but they require a bond of $2,000 via credit car or through refundable cash deposit. There are no other insurance options to limit the excess and do take note that the minimum age requirement is 25 years old on the date of hire.
Reputation
Escape Rental is rather small and unknown compared to huge rental companies in Australia. Still, they focus on providing personalize holiday on the road through their Sherwood 4x4.
Summary
As soon as they branch out to other locations and improve their fleet, they might be a fantastic choice for a decent motorhome hire. But as of now, there are also other modest and reliable options in case they are fully-booked.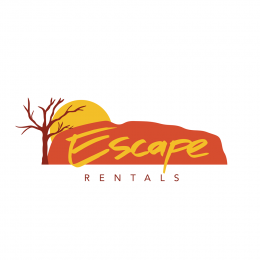 From the Agency
No word from this agency yet. Come back and see if they checked in soon.
Pros
Personalized vehicle layout
Pleasant customer service
Well-maintained motorhome
Cons
Only one type of motorhome
Limited and considerably far depot
Not that popular
See who else rents Campervans in the same cities
Instant Price Comparison
Just Got Questions? Want a Quote direct from the company?
Fill in this form to contact the Agency direct.
Write Your Own Review
Tell the world about your experience renting from this company
Have you experienced Escape Rentals?
Be the first to leave them a review and help others on their journey.