Australia
Editors Review
Last Updated: 8/13/19
Exmouth Camper Hire is the only locally owned and operated campervan and motorhome rental company in the Exmouth/ Ningaloo reef area. They cover the full gamut of vehicles from budget 2 berth right through to a luxury 6 berth motorhome, and also stock 4wd campervans. And now, they have expanded their fleet, with a total of 6 vehicles for rent.
About Exmouth Camper Hire
Being one of only 2 suppliers of campervans and motorhomes in the northwest region, Exmouth Camper Hire is pretty much in demand, especially that they are the only locally owned and operated in the area. Hence, the company offers a wide range of campervans and motorhomes, which are claimed as self-contained to suit a warm holiday on the road. The Ningaloo Area is typically warm and dry, so the side awning from each vehicle is very much on point. And of course, as a family business, you will be greeted with impressive professional service, but really personal too. The owners are accommodating enough to give you loads of itinerary suggestions, and you might be lucky to enjoy a whale shark excursion on your holiday.
Fleet
There are 6 different vehicles on fleet, but all of the campervans, motorhomes, and 4WDs are well-maintained and kitted out with everything you need for a few days off the grid or even longer. Camping next to other campervan hires will clearly create a difference when it comes to more equipment and extras included such as snorkeling gear, beach towels, face flannels wine glasses, tin openers, washing up liquid, torches, and several USB charging docks. Just name it and these essentials are packed somewhere in your vehicle for free!
Depending on the rented vehicle, the age of the oldest model is 2006 and the newest is 2016. Most of the selection on fleet are automatic transmission and come with anchor points for child restraints. Not only that, solar panels are fixed feature on each camper's roof, which means that the solar keeps the second battery charged for your lights, fridge, and water pump.
Vehicles
Hi-Top Camper Van
The standard choice for three, Cape Camper is a Toyota Hiace Hi-Top Van that already comes with awning for outdoor fun. This is one of the only two manual transmission on set. The sleeping configuration features one double bed and one single upper bed. Basic essentials like a 2-burner gas stove, sink with tank, storage areas, water tank, and unique facilities such as solar-powered fridge and LED interior lights are all equipped inside the vehicle.
Motor Home
The only motorhome on the fleet, this Mercedes or Avida Winnebago model can sleep up to 6 adults. Couples with children or large groups will seriously enjoy the luxury treats supplied in the unit such as internal access, rear club lounge with dinette, hot & cold shower with semi-ensuite, queen bed, 2 single bed conversions, and so much more. This one's pretty fancy with lots of bells and whistles, so it might not be a charm for budget backpackers.
4WD Roof Top Camper
Head on for some tough adventures with this 4×4 Mazda BT-50 Vehicle that has been one of the most overwhelming additions to the Exmouth Camper Hire squad. This off-road camper allows you to experience real and exhilarating fun on the open roads. Fitted with added amenities like new HEMA maps, GPS navigation, snatch strap, max tracks, tyre pressure gauge and compressor, UHF radio, and the like, you'll definitely feel more comfortable taking the off the beaten track. This one is practical and rugged which is great for those with hearts for exciting road trips.
Camping Van
Probably the cheapest campervan in the Exmouth/ Ningaloo area that is packed with complete features, the Camping Van is great for couples or a single person on a tight budget. The vehicle is a newer Suzuki Van with a 5-speed manual transmission and unleaded petrol motor. Do not underestimate this small wonder as it's stacked up with everything you need for an exciting stay on the road like cooking using the stainless steel slide-out kitchen with tap and sink or adoring the scenic views under the side awning. It's small, cheap, and compact.
Luxury 2 Berth Motor Home

Perfect for couples eyeing for some added frills, this luxurious motorhome is fully-furnished with all camping essentials and even extra embellishments that are not visible in most campervans such as hot & cold shower with toilet, rear cab air-conditioning, and awning. You'll love the full lounge that provides space for two double beds (up and down). Plus, the large kitchen area allows the inclusion of 2 burner gas cooktop, 108-litre fridge, and cooking and eating utensils. If you want to dine outside, no need to worry because this one comes with an exterior table and even an extra outdoor cooker for added convenience. Solar panels are also fixed on the unit's roof for a natural power supply.
Super Hi-Top Camper Van

Completing the fleet is the Super Hi-Top Camper Van, a 2 berth vehicle with more than enough space for two. This automatic camper highlights a longer and wider body, hence expanding the internal living space. Even if the campervan accents wider and longer dimension, it's still easy to drive around. Plus, it's an economical choice for long hires. The unit is well-equipped with essentials and thoughtful extras for a real apartment on wheels. It has its own convertible queen bed, fridge, 3 burner gas cooktop and air-conditioning in rear cab.
Insurance
This is one downside of Exmouth Camper Hire. The company does not offer any insurance options to reduce the excess of $3500 for campers and $5000 for motorhomes, which are relatively unappealing to those who are keen and obsessed with a safe and secure road trip. On top of that, the customer has to pay for any front windscreen, rear window, side windows, and tyre damage. The insurance excess/ bond is required through a manual in print of a credit card at the time of vehicle collection.
Reputation
Exmouth and Ningaloo are downright captivating and, exploring it on wheels is a charm. Accordingly, this makes Exmouth Camper Hire a standout among other rental companies along with the Australian territory. With the very limited competition, travellers either have to choose them or the few campervan hires in the region. But over the years, this family-owned business has created a positive reputation that gives them an edge to other rental companies. They provide an extensive fleet of units, ranging from campervans to motorhomes and 4WDs. And since they are locally run, the vehicles are religiously maintained and equipped with basic amenities and useful extras. Enough with the praises, the company, however, does not offer airport pick up or drop offs but suggests airport shuttle at a separate cost. There are also lots of restrictions, so better read the fine print carefully. And do not expect for an unlimited kms as you are only given with free 150 kms per night!
Summary
Exmouth Camper Hire offers unparalleled, personal service to make your Ningaloo camping experience easy and comfortable. They are ideal if you are in the northwest area and the wide array of units that suits different budgets is actually attractive.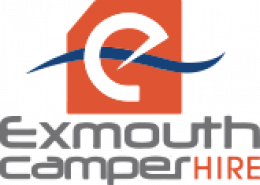 From the Agency
No word from this agency yet. Come back and see if they checked in soon.
Pros
Unlocks the north west for adventure
Extensive fleet including 4WD
Personalized service
Cons
Only 1 depot
No insurance options, plus additional expenses for front windscreen, rear window, side windows and tyre damage
Does not offer airport pick up or drop offs
See who else rents Campervans in the same cities
Instant Price Comparison
Just Got Questions? Want a Quote direct from the company?
Fill in this form to contact the Agency direct.
Write Your Own Review
Tell the world about your experience renting from this company
Have you experienced Exmouth Camper Hire?
Be the first to leave them a review and help others on their journey.