Australia
Editors Review
Last Updated: 8/18/19
TRIPN Motorhome Rental is a new venture in the Australian motorhome rental industry. This small business based in Melbourne starts with three family motorhomes that cater to 4 to 6 persons comfortably.
About TRIPN Motorhome Rental
TRIPN Motorhome Rental is a recent motorhome hire in Melbourne that focuses on family rentals. Since they are pretty small, they provide a more personalized rental compared to larger rental companies in the area. Plus, their rates aren't fixed as these highly depend on the season, type, and such. As a start-up company, they are quite a charm, offering airport pickup and drop-off as well as possible one-way hires. From their website, they provide information on their current bookings so that you can check their availability ahead of time.
Fleet
As a start-up, they offer three vehicles for rent―all of which are designed for family getaways. Their vehicles for rent are well-equipped with camping essentials, including bathroom, beds, and kitchen. These units cater to families from 4 to 6 persons. You may get vehicles with a company logo or those with bare exterior design. So, let the company know if you prefer something that is more discreet.
Vehicles
TR1PN

First on their rental fleet is this 4 berth motorhome with standard yet valuable facilities inside. Pick your preferred sleeping area―at the double above the cabin, at the dinette bed, or at the rear lounge bed. Also inside is a compact side kitchen with 3 burner stove, sink, cooking utensils, and such. The shower area comes with hot water. To save energy, there are solar panels attached to the unit. Some extras like camp chairs, table, and cooker are provided too.
TR1PN 0
Another 4 berth unit on the list is the TR1PN 0. This isn't your normal 4 berth because it features the body of a 6 berth motorhome. So that means you get a very spacious interior with every amenity needed for a comfortable motorhome stay. Tailored with a more sophisticated fit-out, the unit features an adjustable second double bed on top of the rear U-shaped lounge as well as a separate shower and toilet.
TRIPN 1

If you're with a group of 6, the TRIPN 1 is your option. It offers three double beds for the entire family. One unique feature inside this unit is the large 2-door fridge. And of course, it has all sorts of comforts of a family motorhome, including a kitchen, shower & toilet, and lots of storage areas.
Insurance
Comprehensive insurance is already part of the rental costs. You can verify with them the insurance deductible and the possible options to limit the liability.
Reputation
Being a new motorhome hire company, TRIPN Motorhome Rental may not have that stand-out reputation. Still, they are trying to create a mark through their nicely-equipped motorhomes that are recommended for families. Since they are small with a limited rental fleet and only one depot, they can easily work personally with each motorhome rental compared to bigger corporations. These customized services include pickup and drop-off and one-way hires.
Summary
If you want a break from large RV companies, you might want to give TRIPN Motorhome Rental a try and see for yourself their personalized motorhome hires for the entire family.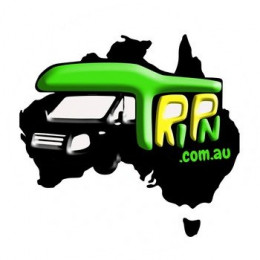 From the Agency
No word from this agency yet. Come back and see if they checked in soon.
Pros
Greatly personalised rentals
Suitable for family travellers
Airport services and one-way hires
Cons
Limited rental fleet
One depot
Small, new company
See who else rents Campervans in the same cities
Instant Price Comparison
Just Got Questions? Want a Quote direct from the company?
Fill in this form to contact the Agency direct.
Write Your Own Review
Tell the world about your experience renting from this company
Have you experienced TRIPN Motorhome Rental?
Be the first to leave them a review and help others on their journey.