Canada
Editors Review
A member of a popular rental booking engine, Compass Canada takes advantage of this strategy to offer a range of modern motorhomes at lower rates.
About
Compass Campers Canada is a rather commercialized entity as it is part of a huge corporation, Motorhome Republic. This means that compared to family-owned or employee-operated businesses, they have cheaper prices because they aren't the owner of the vehicles, hence no maintenance fees. They act as an extension of a third party entity, The Adventurer Group. However, this feature may come as a disadvantage, including standardized service and possible miscommunication among parties. Still, you can step on their extensive rental range and multiple depots. They have 5 locations, with pickup branches in most major airports in Canada.
Fleet
Now that you know that the company is run by a recognized booking engine, take a peek of what it has to offer. All units are 2015-2018 or newer, from Class A and Class C motorhomes to van conversion and truck campers. Pets may be allowed inside, depending on the unit, and the owner.
Vehicles
Van Conversion
Seats 4 but recommended for couples, this small but highly functional van has what it takes to give you a simple yet worthwhile low-cost holiday. Designed with the bathroom at the rear, the bench seats becomes a double bed to save space.
Class C
The Class C range consists of four options in different sizes: Small, Medium, Large, and XL. The smallest is suitable for 3 adults (not for those traveling with a baby), while both medium and large motorhomes can accommodate up to 5 adults. Compared to the medium, the large unit comes with a slide-out and a nice swivel chair near the entry. Apart from that, both are equipped with a permanent rear bed, bathroom, and fully-equipped kitchen. The XL, on the other hand, is good for 5 to 6 people, with sleeping areas at the cabover bed, dinette bed, sofa sleeper, and rear bed.
Adventurer 4
Another unique option for big groups is this 5 berth Adventurer 4 that has a quite fascinating layout. Featuring two slide-outs, the unit is very roomy inside. Plus, you'll get the privacy that you need with the curtain slides before the rear bedroom, which is also the living quarters at day time. The front area provides four seats, including the driver's, so that you can chit chat with your loved ones conveniently.
Truck Camper
These truck campers are perfect for daring travellers, whether you're a couple or with a group up to 5. You have three options: the traditional truck camper, camper with slide-out, and camper with both slide-out and bunk bed. Still, all three truck campers are furnished with a permanent cabover bed, full kitchen, bathroom, and storage cabinets.
Class A Luxury
A distinct option for a family of 6, this Class A motorhome provides a rather sophisticated road trip. It is suitable for drivers who prefer bigger road views for better driving. Because of its extended length and expanded dimension, parking could be a challenge. The two slide-outs stretches the private bedroom and living area. The swivel front seats allow you to take a break in between drives.
Class A Wheelchair Accessible
If you're traveling with a disabled loved one, then the 30' Class is such a convenient choice. It sleeps up to 5 people and brings comfort to your family member that needs assistance. Just like all other Class A RVs, this one gives panoramic road scenes for better driving. It has two slides that expand both the kitchen and bedroom area.
Class C Wheelchair Accessible
Another great option for families with a disabled family member is this 5 berth Class C. The 2015-2018 model unit comes with everything you need for a convenient holiday on road―kitchen, beds, shower, toilet, and more.
Insurance
Upon arrival, you will be required to pay the security bond of $7, 500 through credit card imprint. This, however, can be reduced to $750 if you avail of their All Inclusive Package at $50 per day.
Reputation
Considering that the fleet is owned and handled by a third party, friendlier and personalized service might be vague. Still, their expansive selection of recreational vehicles is very attractive. Often than not, their reputation is impacted by Motorhome Republic. So, even if they offer a cheaper rental, it is very much recommended to keep an eye of the fine print and check the vehicle thoroughly before departure. If you see any signs of trouble or repair needs, bring it up sooner.
Summary
Known for their lower end of budget rentals, Compass Campers Canada can be a nice choice. But of course, don't restrict yourself because there are still lots of options, with nicer amenities and more personalized service. So, just weigh everything accordingly!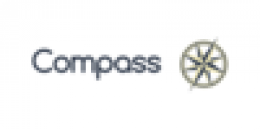 From the Agency
No word from this agency yet. Come back and see if they checked in soon.
Pros
Cheaper rates
Modern motorhomes
Multiple depots
Cons
Sources out their fleet from other company
Just a booking engine
Possible standardized service
See who else rents RVs in the same cities
Instant Price Comparison
Just Got Questions? Want a Quote direct from the company?
Fill in this form to contact the Agency direct.
Write Your Own Review
Tell the world about your experience renting from this company
Have you experienced Compass Campers Canada?
Be the first to leave them a review and help others on their journey.