Canada
Editors Review
Targeting convenience through numerous branches and self-contained rentals, Cruise Canada RV Rental and Sales is part of the widely-recognized umbrella of Cruise America.
About
An extension of the employee-owned Cruise America, Cruise Canada carries the reputation of having multiple depots across the country. With branches in Calgary, Vancouver, Halifax, Montreal, and Toronto, the company provides one-way rental opportunities. Also, depending on the season, Cruise Canada offers different deals, including 1-night free stay for 4 nights or longer rentals and 25% discount on mileage.
Fleet
The not-so-extensive fleet still keeps up with the competition as all motorhomes have self-contained features. Not only that, your furry friends are welcomed inside the motorhomes, making it suitable for pet owners. These units are functional but are not the newest models on offer. Plus, everyone around you will know you're on a vacation because of the loud marketing exteriors. So, you go on a road trip while also acting as a moving commercial. On the brighter side, the unit extends to temporary housing and even commercial use.
Vehicles
Compact RV
At 19', the Compact RV is ideal for couples but surprisingly accommodates a family of 3. Highlighting its sleek aerodynamic design, this rather petite unit can go faster but still uses less fuel. Parking is also a breeze. The interior layout is loaded facilities of a larger motorhome, from kitchen to bathroom and cab-over bed to dinette bed. Another unique feature that makes this small unit a charm is its high ceilings up to 6'6". The Compact is not available in Halifax.
Standard RV
A 5 berth traditional motorhome, this 25' Class C furnishes a usual cabover bed, a permanent rear bed, and a convertible dinette bed. Also with a walk-through convenience, the unit allows you to access the living room area from the front seat. This traditional family motorhome has all the comforts of home. Available in all depots.
Large RV
The largest motorhome now sleeps 7, with all the facilities and comfort you need. For an added sleeping area, the unit provides a sofa sleeper that becomes a single bed. The added length allows a roomier, private rear bedroom with wardrobe. Also, there's the large exterior storage for your extra stuff. Available in all depots.
Truck Camper
The only truck camper on fleet, this 3 berth unit is recommended for those with a heart for adventures. Built with a Ford F150 XLT SuperCab and 5.0 Litre V8 Engine, this automatic motorhome makes roaming around rough roads more convenient. Inside, the U-shaped lounge alters into an extra bed, while the cab-over holds the permanent double bed. Available in Calgary and Vancouver only.
Insurance
A minimum security deposit amounting to $500 via credit card is required upon departure, together with reservation deposit. The company offers insurance coverage for each rental, with up to $1,500 damage per occurrence as well as SLI amounting to 1M. Also, they provide expense reimbursement plan up to $3,000, in case of mechanical breakdown.
Reputation
As part of Cruise America, Cruise Canada appears to slightly absorb the mix reputation of the popular yet unlikely rental giant in the country. However, this does not necessarily mean that they are one and the same, and Cruise Canada continues to serve good rentals. Still, it is advisable to have a careful walk-around of the vehicle before checking out the unit. And, make sure to take pictures, just in case!
Summary
Cruise Canada could either make your trip worthwhile or the other way around. Still, their self-contained RVs, as well as numerous depots, are fantastic features.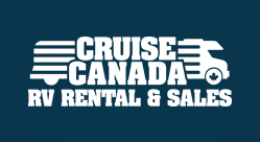 From the Agency
No word from this agency yet. Come back and see if they checked in soon.
Pros
Multiple branches
Popular RV hire
One-way rentals
Cons
Mixed reviews
Only 4 rental options
See who else rents RVs in the same cities
Instant Price Comparison
Just Got Questions? Want a Quote direct from the company?
Fill in this form to contact the Agency direct.
Write Your Own Review
Tell the world about your experience renting from this company
1 Review
"
Worst service of any company

"

North east Calgary alberta location. The staff is extremely rude and non accommodating. Worst service I've ever experienced.

1

Service

3

Mechanical

3

Interior

1

Value