Canada
Editors Review
Get a taste of the coveted #vanlife with Due North Rental Co.'s iconic and classic VW campervans in Toronto.
About
A Toronto-based rental company, Due North Rental Co. offers you a campervan that takes you to an amazing road trip, whether just for the weekend or a month-long expedition. This modest campervan hire is a recent venture by a woman's constant quest for outdoors. Established in 2018, their rates depend on the season, though these already include all essentials and even some extras.
Fleet
The Due North's fleet is armed with quintessential campervans that cater to couples and small families. Travel in style without the need to catch up the fast-paced world. As of this writing, they offer only one campervan type―VW model. These fully-outfitted campervans are traditional vehicles that let you slow things down and enjoy each trip to the fullest. Driving an older van means you might need to extend your patience. Still, these models are reliable on the road and have plenty of room to move around.
Vehicles
The Westy

The one and only campervan on offer, this 1986 Volkswagen Campervan is smartly and beautifully designed for a quintessential kind of holiday. As one of the most iconic vintage vehicles in the entire world, it's not hard to get stares from this classical campervan. The 4-berth Westy is known for its simple yet highly functional layout and amenities. At 15 feet, it's like you're driving a car, but in a slower mode because of its model. This automatic campervan comes with basic yet practical comforts like beds, sink, mini-fridge, utensils, dishes, and storage.
Insurance
All rental rates from Due North already include insurance. Dig deep into their insurance coverage and options by sending them a message.
Reputation
Surprisingly for a new business, Due North Rental is quite impressive. Targeting couples and small families, their fleet is composed of well-maintained vintage vans with great amenities. These classic and iconic campervans only cater to up to 4 persons, hence not suitable for bigger groups and even very picky travellers. Renters noted that the owners are friendly and accommodating. Unfortunately, their website does not specify their particular depot location so you need to verify with them first.
Summary
Highlighting some fully-furnished, well-maintained vintage vans, Due North Rental puts into life the #vanlife adventure in Toronto.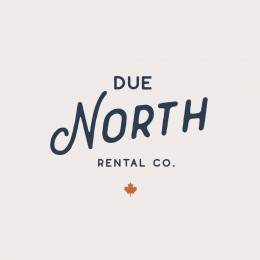 From the Agency
No word from this agency yet. Come back and see if they checked in soon.
Pros
Well-maintained vintage units
Great amenities
Newly established business with a good reputation
Cons
Vague depot location
Only 4 berth campervans
Not suitable for big groups
See who else rents RVs in the same cities
Instant Price Comparison
Just Got Questions? Want a Quote direct from the company?
Fill in this form to contact the Agency direct.
Write Your Own Review
Tell the world about your experience renting from this company
Have you experienced Due North Rental Co.?
Be the first to leave them a review and help others on their journey.