Canada
Editors Review
Northern Lights RV is an all-in-one RV business based in Edmonton, offering motorhomes and trailers in different sizes for family travellers.
About Northern Lights RV
A family-operated business with a depot at the heart of Edmonton, Northern Lights RV focuses on family-friendly rentals. They specialize in motorhome and travel trailer rentals, alongside sales, service, and storage. This all-in-one company has an extensive RV background, hence their growing popularity in the city. Particularly, they love to accommodate European visitors as their staff is fluent in German, Swiss-German, and English.
Fleet
The motorhome fleet is consist of Class C RVs in different sizes, ranging from small to Xlarge. Some of these family-friendly RVs are also pet-friendly units. All motorhome rentals of 7 days or longer already include 100 km free per day.
Vehicles
Small
The small motorhome isn't that small at all. This 20' RV accommodates 2 to 4 people. With an automatic transmission, it's easy to drive this compact RV. The interior living is styled with a kitchen that has a microwave, fridge/ freezer, and sink and a nice bathroom with toilet, sink, and shower. The spacious rear lounge converts into a comfy double bed. Another sleeping area is located at the double overhead bed.
Medium

A bit bigger, this 24' motorhome now sleeps 5 to 6 people. Sleeping areas include the rear queen bed, dinette bed, and double overhead bed. Seat belts are located in both driver and main cabin. The added length also means improved seating and sleeping area. Instead of a convertible rear lounge, you'll get a permanent double bed alongside the dinette bed. Also inside is the cabover bed and well-equipped kitchen.
Large
Next on the list is the other 5-6 berth motorhome. In comparison, this 25' RV got a slide-out that expands the dining area and an awning for outdoor fun. Also, some large motorhomes have a generator. Sleeping options are the same as the medium-sized RVs―queen rear bed, dinette bed, and double overhead bed.
XLarge1

For those in need of a more spacious home on wheels, don't miss these extra large Class C motorhomes. Sleeping 6 to 7 persons, these 31' RVs provide different sleeping places. If you want a bit of privacy, then choose between the cabover bed and queen corner bed. If you prefer functional sleeping areas, you can opt for the convertible sofa and dinette. At 31′, there's enough room for everyone on board.
XLarge2

Another Xlarge motorhome model is this 31' RV that also shelters up to 7 persons. The difference between the other Xlarge is its vehicle layout. This one comes with 2 slide-outs that extend both the living room and rear area. Accordingly, it now provides a bunk bed for extra sleeping space.
Insurance
The maximum liability coverage is up to $5M, which is already included in the rental rate, together with the collision and comprehensive insurance. The insurance deductible per claim is $10,000. At $20 per day, you can reduce the liability to $1,000, and $25 per day for $500 liability. You can also avail of the glass plus coverage for $8 per day for a deductible of $100 for windscreen damages.
Reputation
An all-in-one RV business, Northern Lights RV holds a mixed reputation, though their rental department is great. Along with their RV rentals, they also have sales, service, and storage. This family-run business offers an extensive range of Class C motorhomes that accommodate 4 to 7 people. Some of these RVs permit pets. They only have one depot for pick up and drop off, so make sure to know their location ahead of time.
Summary
All in all, Northern Lights RV could be a nice option for travelling families who want different RV rental options as well as other RV services.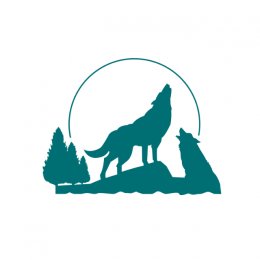 From the Agency
No word from this agency yet. Come back and see if they checked in soon.
Pros
Extensive motorhome fleet
Family and pet-friendly units
All-in-one RV company
Pet-friendly
Cons
One depot for pick up and drop off
Mixed reputation
All Class C motorhomes, no other styles
See who else rents RVs in the same cities
Instant Price Comparison
Just Got Questions? Want a Quote direct from the company?
Fill in this form to contact the Agency direct.
Write Your Own Review
Tell the world about your experience renting from this company
Have you experienced Northern Lights RV?
Be the first to leave them a review and help others on their journey.