Canada
Editors Review
A popular RV dealer in Ontario, Owasco RV Centre's rental department is all about luxury road trips through their impressive rental fleet at competitive rates.
About
Owasco RV Centre is a widely-acclaimed, family-owned RV dealer in Ontario, Canada, offering sales, rentals, service, parts, and a lot more. From their branch location, there are plenty of campsites for easy drop-off and/ or first-night stay. Plus, you are allowed to leave your luggage at their rental location. Established in 1972, the company highlights a strong customer base, becoming a partner of the reputable RV Rental Association of Canada. However, their standing has been quite unstable because of several factors related to customer service and insurance deductions. Still, tagged as one of the renowned one-stop shops in the country, this long-running, environmentally-friendly RV centre takes pride of having a multilingual staff that can speak English, Dutch and even German.
Fleet
Shaped with a luxury fleet, all motorhomes and travel trailers are late models that are utilized no more than 80, 000 km. This means you'll get a reliable RV equipped with useful facilities and extras. Just take note that awning and TV's are not part of the rental unit. The rental range is consist of Class A, B, C motorhomes and travel trailers that are mostly Jayco, Roadtrek and Winnebago models.
Vehicles
19 Ft. Van Conversion
Recommended for couples, the 19' Roadtrek Van Conversion is already fitted with a kitchen galley, dinette that converts into a king-sized bed, bathroom with shower, and loads of storage. Also, there's a full-length wardrobe for your clothes. Easily relax in the front captain seats that also transforms into an extra single bed.
22 Ft. Sprinter Mercedes Van Conversion
When it's for traveling for two with a hint of sophistication, this Sprinter Mercedes Van Conversion is a perfect choice. At 22' with taller interior ceiling and vertical exterior side layout, walking around inside is more spacious and comfortable. Since this is all about the famed Mercedes-Benz quality, you can expect for a durable, practical and quality unit with great fuel economy. The rear lounge and dinette become a large sleeping area. And at the back of the driver and passenger seat is the permanent bathroom with shower, toilet and vanity sink.
C23 Ft. Fuse
For couples bringing 1 child, you'll fall in love with C23 Ft. Fuse. This Winnebago Fuse is designed for an economical and functional RV rental. Also, you can bring your bike and other sports equipment as the unit comes with racks and extra rear storage. The private bedroom is expendable because of the fitted slide. The extra bed comes from the flex bed system, featuring a bench seat and dinette.
C24 Ft. Diesel
A family of 4 will enjoy the C24 Ft. Diesel. This class C motorhome is furnished with complete amenities, including full kitchen and bathroom. Distinctively, the unit provides a U-shaped dinette with plenty of overhead cabinets instead of a traditional dining area. Because of the full-wall slide, the interior is more spacious. Featuring a V10 Power, the unit is very easy to maneuver and a joy to drive.
C24 Ft. MotorHome
The C24 is a traditional motorhome with basic amenities such as dinette, bathroom, and kitchen. It accommodates 2 adults and 2 children. Sleeping areas are at the overhead bed and rear double bed. The unit is not that roomy compared to the other RV of the same size because it does not have a slide-out. Still, this could be a nice option in case the previous unit is fully booked.
C26 Ft. Slide-Out Deluxe
This 5 berth Class C RV is suitable for a family of 5. Sleep in comfort with the help of the two deluxe slide-outs. This allows a more capacious living area complete with amenities, including a sofa bed, dinette and L-shaped kitchen. Outlined with V10 power and great maneuverability features, the unit is a breeze to drive and park.
C30 Ft. Double Slide-Out
Spelling out convenience at its finest, this Jayco motorhome is a double slide-out unit. Loaded with more than enough interior space, the 30' unit allows you to sleep in style and sophistication. The deluxe slides expand the bunk area and sofa sleeper so that the unit can accommodate up to 8 people, which is the largest sleeping capacity on the fleet.
A32 Ft. Double Slide-Out
As the only Class A, this motorhome is very much in demand for drivers opting for clearer and wider road views and if you're with a group of 6. The L-shaped kitchen is right after the sofa bed, and before the bathroom. The splendid master bedroom oozes with privacy while the adjustable front seats come with a cockpit table for afternoon coffee sessions. Also, there's a drop-down cab overhead bunk that your kids will love.
Insurance
The standard insurance included in the rental, which is required through credit card charge at the time of rental, is $7,500. You may limit the insurance by availing one of the two insurance options: the CDR option or VIP Insurance. The first option limits the deductible to $2,000 while the second one to $1, 000, with both blank credit card imprint requirement instead of $7500 credit card charge.
Reputation
The popularity of Owasco RV Centre has long been running for more than four decades, and they have certainly created a name in the RV industry, not just in Ontario, but in entire Canada. Their rental fleet is competing brightly among the new RV companies. Well, it's not hard not to get attracted to this popular RV business. However, their reputation has been tested, with a few negative reviews about inconsistent service and insurance reduction. Still, they a great choice for different RVers.
Summary
Renting a late model RV from Owasco RV Centre luxury rental range allows you to experience a nice accommodation on the road. Just make sure to read the fine print and communicate with the company in case of any uncertainty while on the road.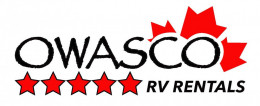 From the Agency
No word from this agency yet. Come back and see if they checked in soon.
Pros
Luxury road trip
Competitive rates
Large rental fleet of motorhomes and trailers
More than four decades of experience
Cons
Mixed reviews of the company as a whole
Unsteady reputation
Only one branch
See who else rents RVs in the same cities
Instant Price Comparison
Just Got Questions? Want a Quote direct from the company?
Fill in this form to contact the Agency direct.
Write Your Own Review
Tell the world about your experience renting from this company
Have you experienced Owasco RV Centre?
Be the first to leave them a review and help others on their journey.