Canada
Editors Review
Thinking of an affordable way to explore Canada? Roam Free Campers is a decent option for two travellers eyeing for a simple and carefree road trip across BC, Vancouver, and beyond.
About
Roam Free Campers is budget campervan hire in BC that targets couples or two friends, who'd prefer an unpretentious campervan experience. The owners, themselves, are seasoned travellers, hence they can give you road trip itineraries and some food preparation ideas. They even deliver your van to your door, for a fee! Also for an extra price, you can pick up or drop off your unit at the Vancouver International Airport. They provide 200km free mileage a day, which is quite a lot compared to other rental companies.
Fleet
The Roam Free campervans are highly functional models that are meant to give you a taste of unspoiled nature encounter. These practical vans only accommodate up to 2 persons, though you can rent a 2-person tent if you're with other friends. Don't worry because these are 5-seater units. Built on a Dodge Grand Caravan, you'll be getting a 2008 or later model that is good on fuel and is designed to last on long road trips. Another feature is the simple campervan exteriors―no fancy paint job or marketing slogans. For extra convenience, you can add a range of accessories such as a rooftop box, bike rack, and GPS.
Vehicles
Dodge Campervan

The 2 berth Dodge Caravan is a well-converted unit. At the back of the front seats are a large storage area and a small table for two. Also inside the camper is a nice kitchen with, sink, cooler, double-burner cooker, and cooking essentials. If you need more storage option for bigger stuff, then just rent the rooftop box and keep your gears with secured. The double bed comes with pillows and linens.
Insurance
All Roam Free campervans include 3rd-party insurance. But if you want ultimate peace of mind, then you can avail of the optional add-on at $21.50 per day, which now includes collision reduction. At the time of the rental, they will require a security deposit amounting to $300, which will then be the mandatory amount of excess.
Reputation
This budget campervan rental in Whistler, BC focuses on small yet well-equipped vans that cater to 2 persons. Roam Free Campers offer only one campervan type, but these vans are great for touring around Canada. These older units are like ordinary campervans with no head-turner gimmicks so you can wander without letting the crowd know you're on a rental holiday. Even if they only have one depot, they offer van delivery and service to and from the airport.
Summary
All in all, Roam Free Campers can be a decent choice if you wouldn't mind a compact yet practical campervan adventure in Canada.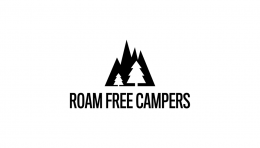 From the Agency
No word from this agency yet. Come back and see if they checked in soon.
Pros
Budget campervan hire
No fancy paint job
Compact and functional campervans
Cons
Older models
2 berth campervans only
One depot
See who else rents RVs in the same cities
Instant Price Comparison
Just Got Questions? Want a Quote direct from the company?
Fill in this form to contact the Agency direct.
Write Your Own Review
Tell the world about your experience renting from this company
Have you experienced Roam Free Campers?
Be the first to leave them a review and help others on their journey.