New Zealand
Editors Review
About PiwiWiwi
Piwiwi ia run by Naill Darwin and Anna Cunnigham, who specializes in delivering high quality and affordable campervans. The company is popularly known for providing great customer service and competitive rates. Piwiwiwi has won 2 major awards: 'Supreme Winner' and 'Best Campervan Rental Company in New Zealand' (transport category) in Rankers 2013 awards. With such prestigious achievements, you can expect to get high quality and honest services worth every penny you spend with them.
Based out of Christchurch in the south island, Piwiwiwi offers good vans that enable one to enjoy the most beautiful views and finest free camping sites in NZ. The owners are both surfers and have extensively travelled to many surf spots in NZ, so you can expect to get the best travel advice when it comes to choosing the best surfing spots in NZ. When booking with them, you have to keep in mind that they are not available from June to September (closed for winter). All bookings take place starting from October to December and December to May. And of course, you also have to know beforehand the freedom camping rules per district.
Fleet
The company mainly specializes in hiring HiAce campervans that feature everything you would expect to get from a camper. All of their vehicles are well maintained and comes with a high converted roof . They are ideal for 2/3 adults and have an average fleet age of approximately 5 to 9 years. Before, they only offer one campervan type, which they call as their original Piwiwiwi campervans. Now, they welcome you their new generation campervans, which are pretty much the same layout with some upgraded features.
Vehicles
Original PiwiWiwi

The Original Piwiwiwi campervan is converted from a high-roof Toyota HiAce models. This van features a spacious dining space/living room with two sofas and a convertible table. The kitchen includes a fridge, gas grill & stove, sink, and extra space where you can cook while standing. Dining space and living area can be converted to a comfortable king-sized bed that can sleep a maximum of two people. Because of the vehicle layout and extended roof, you've got heaps of storage for your stuff.
New Generation PiwiWiwi

If you want the same vehicle model but at a newer age, then give their New Generation Piwiwiwi campervans a try. These are automatic 2008-2010 Toyota HiAce models with a higher interior height at 195 cm and extra storage space. This means that these vehicles are much spacious and practical than the original ones. Other great features include the smart slide-out toilet system and rooftop insulation, bigger fridge, and thicker mattress base.
Insurance
Their HiAce campervans come with an excess/ deductible of $2, 500, which is also the amount of the bond. You have the option to reduce such by paying an additional amount per day. Their Extra Cover at $25/day (max $750) limits the excess to $500 while their Full Cover at $30/day (max $900) reduces the excess to $0. (check rates they may have changed)
Reputation
The reputation of Piwiwiwi campervans is s extremely good. "Excellent customer service, Friendly Hospitality, Comfortable and well-maintained vehicles," this is all that their customers said. A check of their customer reviews shows now complaints or unsatisfactory comments, and this is incredibly good for a small company like this.
Ultimately, with two Rankers rewards, this company has proved itself as one of the best campervan rental companies, providing exceptional services in NZ. Piwiwiwi does everything to ensure that all vehicles rented to customers are in good condition, and you will never hear anyone complaining about any malfunctioning or missing stuff. The company appears to keep its promise of delivering great service to their customers. However, do take note that their campers are only meant to 2 to 3 adults. So, unfortunately, no options for big groups.
Summary
Piwiwiwi campervan rentals provide high-quality campervans to families and couples interested in having excellent friendly services at a reasonable cost. The company is ranked as one of the best campervan rental companies in NZ, so you can expect to get amazing rental service from them.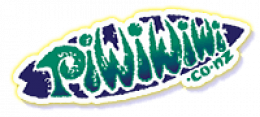 From the Agency
Congrats! – You have just found the coolest family run campervan rentals company in New Zealand. We are truly unique in this industry offering a very personal boutique style service. You are guests not just customers and we simply love helping you have an amazing experience in our beautiful country. We have a fleet of personally built Full Standing height late model Toyota HiAce vans boasting the most comprehensive fitout and "all included" camper kit in the country – Full Stop!
Pros
Award winning style
Personal touch from owners
Cool campers
Cons
Closed some months of the year
Limited fleet
Not suitable for big groups
See who else rents Campervans in the same cities
Instant Price Comparison
Just Got Questions? Want a Quote direct from the company?
Fill in this form to contact the Agency direct.
Write Your Own Review
Tell the world about your experience renting from this company
Have you experienced PiwiWiwi?
Be the first to leave them a review and help others on their journey.