New Zealand
Editors Review
Campasouth Rentals is a small family-owned campervan hire in New Zealand that offers 2 to 4 berth self-contained campers from Christchurch. The company focuses on providing a personal touch to each camper, especially for travellers looking for a budget-friendly NZ road trip.
About CampaSouth Rentals
As a family business, it is the company's goal to provide personalized campers that are ideal for travellers on a budget. All vehicles are in great shape despite the older models on the fleet, which means that these are very well-maintained. Another impressive feature is the complimentary airport pickup/ return service so that you don't have to deal with the bus ride after a long-haul flight.
Fleet
Though not newer model campervans, Campasouth Rentals takes pride with their well-maintained campers that can cater up to 4 people. They have three options— Deluxe, Standard, and Sleepervan, all of which tailored to an economical road trip.
And since their campervans do not come with any commercial logos or loud exteriors, then you'll fittingly enjoy a more serene vacation on wheels. The "self-contained" certification also gives travelers the freedom to roam around some secluded places in the country, as well as save money for parking fees. Each campervan is fully equipped with all camping essentials, from the kitchen to bed, making your campervan hire more worthwhile. The campervans also feature plenty of storage space and a fairly comfortable sleeping bed.
Vehicles
Deluxe Campervan - 4 Berth

Starting the fleet of self-contained campervans, the Deluxe Campervan is a Toyota Hiace 4-berth tailored with a fully-equipped kitchen and complete living/ sleeping essentials. This is not your ordinary 4 berth camper as it has a larger interior as well as exterior. Also, it comes with pretty unique additions including awning, folding chairs, and picnic table. And of course, this one is a comfort to drive.
Standard Campervan - 3 Berth

Their 3-berth Standard campervan, also run by a Toyota Hiace, now carry the self-containment certification, giving you access to some beautifully secluded NZ tourist spots. Aside from the comprehensive camping necessities, these campers also come with a porta-potty as part of the certification. Pretty standard interior for a 2/3 person campervan rental but very nicely presented and really, there are not many campervans for hire this size that are certified as self-contained, opening up a world of extra free camps around New Zealand.
Sleepervan - 2 Berth

Last, but not the least—their roomy Sleepervans, operated by Nissan Vanettes are great for couples on a budget. "Sleepervans" in New Zealand sometimes mean different things. Many times it just refers to a station wagon with a mattress in it, other times it means a small clapped out old van with a permanent bed in the back. Not so when Campa South refers to their Sleepervan. These campervans are built for a comfortable trip through their spacious double bed in the rear and generous storage beneath the bed. There is a kitchenette at the back and Fully equipped cooking and sleeping equipment. Much better than a station wagon. In fact many companies would claim this as their 'mid-range' camper, however, Campa South have deemed it their 'budget' model and called it the Sleepervan, which, to me, shows they are serious about the quality of the rides they provide when a mid-range is considered 'bottom of the range'.
There are also optional extras you can hire at a small charge such as child/ infant seat, portable LPG barbecue, and tent.
Insurance
The comprehensive insurance is already included in the daily rate, however, you need to take into account the insurance excess that varies depending on the age bracket. For those aged 20 years and below, the excess is $2, 000. For those aged between 21 and 25, the excess is $1, 500, and if you are over 25, the excess is $750. The excess may be reduced by paying a certain additional amount.
Reputation
Although all Campasouth Rentals vehicles are not the newest nor the most powerful models on the road, these campervans are reliable, spacious, easy to get around with, and most of all— downright affordable, considering that all their campers carry the self-containment sticker. With almost all of their clients giving them a rate of 9 to10, this company is a very nice choice for those wanting some peaceful and comfortable road trip, but notwithstanding the budget. Unfortunately, groups more than 4 may look for other options as these campervans could cater 2 to 4 people only. Still, the consistent quality of service and extra hospitality by the owners to their clients makes them a standout from other competitors on market. This small family business focuses on giving fully-equipped campers, with a hint of personal touches like giving you a cup of tea after a long-haul flight or a box of chocolates for couples on the road.
Summary
Campasouth Rentals emphasizes in providing, not just quality 2 to 4 berth campervans, but also quality service, with a dash of personalized touches. These simple campervans offer you with everything you need, from comfy linens down to a box of matches. You will also appreciate their free airport pick-up and drop-off that will make your entire NZ trip more convenient. Overall, a great value for money.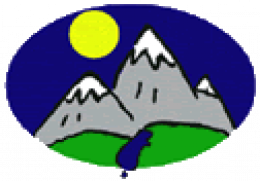 From the Agency
We aim to give you a great experience, while travelling in our country, and pride ourselves on excellent customer service. Our vans are well maintained and the perfect size to cope with NZ road conditions. All our standard and deluxe campervans are certified as self-contained. Check us out on our website campasouth.com - ask for a quote.
Pros
Affordable campervans on fleet with no expressive logos or flamboyant designs
Self-containment sticker brings you to some of NZ's breathtaking but secluded areas
Fully-equipped campervans with a lot of impressive extras
Cons
No campervan options for groups more than 4 people
See who else rents Campervans in the same cities
Instant Price Comparison
Just Got Questions? Want a Quote direct from the company?
Fill in this form to contact the Agency direct.
Write Your Own Review
Tell the world about your experience renting from this company
1 Review
"
Great experience

"

Holiday was simply fun,
in your happy camper van.

We were feeling waterproof,
under comfy higher roof.

We could travel at big seals,
quickly in home on four wheels.

We saved really lots of money,
with your family company.

5

Service

5

Mechanical

5

Interior

5

Value
CampaSouth Rentals

Brand Manager

Hey Michal, thanks for the great review and poem. It was our pleasure to host you, and we wish you all the best for the year ahead. Warm regards
Susan and Graham
1 Review
"
A great van for a great journey!

"

We hired a van with Campa South during the month of November 2018 and absolutely loved it.
- Safety&Kindness : throughout the trip, we really had the feeling we were in good hands. I think when you rent a van you first want to feel safe, and that's how we felt thank's to Campa South owners (Graham&Susan) and Graham's brother Bevan. If we had a problem with the van, we knew that we could really rely on them and that's priceless.
- Great van : outside the van, no tags or brand on the van (simple white van). Inside, the van had a lot of storing space and every thing you need to live (toaster, heater, kettle, gas cooker, cooking tools, cups&glasses, plates, forks/knives/spoons etc, cooking tools, camping table and camping chairs for when you want to eat outside, flashlights, cushions, duvets...).
- No hidden cost : honest people.
For all of these reasons, we would recommend to anyone to pick this company to hire a van. The vans they rent are great and well arranged and they are such kind and lovely people. Enjoy your trip!

5

Service

5

Mechanical

5

Interior

5

Value
CampaSouth Rentals

Brand Manager

Thanks for the kind words Claire, we are pleased we could host you, and that you had a great time in our beautiful country. We would love to see you again if you return this way.
K. Stephens
, Lao People's Democratic Republic
1 Review
"
The best way to see NZ!

"

Graham and Sue run an amazing service. They gave great advice, including apps to use to find good camping sites. They were really helpful with pick-up and drop-off. The van we had was comfortable, clean, and fully equipped. Nothing broke!!! Everything was maintained to a high standard. Having a fully self-contained van meant we could stop anywhere and enjoy the scenery. Definitely recommend going the fully-self-contained way! And Graham and Sue are such friendly, welcoming, helpful people. Thank you so much for such a lovely experience. You really helped to make our stay in NZ enjoyable and stress-free!!!

5

Service

5

Mechanical

5

Interior

5

Value
CampaSouth Rentals

Brand Manager

Thanks Karen and Andrew - the pleasure was ours, and we would love to see you again
1 Review
"
Came back for more!

"

Having already used Campa South in the past & found Graham & Susan very easy to work with as well as extremely friendly we opted to use them again. The van was awesome, especially the heater when the weather turned nasty.
It was well kitted out with all that was required including warm bedding. The van drove well & was well maintained. Unfortunately we had a puncture but it was very professionally dealt with by AA with whom Campa South has a contract. They were there within an hour. No worries about being assisted on the roadside. We have no hesitation in recommending Graham & Susan along with their vans for a great holiday.

5

Service

5

Mechanical

5

Interior

5

Value
CampaSouth Rentals

Brand Manager

Our pleasure. We hope to see you again in the future