New Zealand
Editors Review
Last Updated: 10/23/19
A family-owned campervan hire in Auckland, New Zealand, Chilli Rental focuses on providing limited yet well-sourced 2 to 3 berth campervans, and caters the economy to mid-range budget.
About Chilli Rentals
This small family business is fairly knowledgeable in terms of vehicle sourcing and supplying, with more than three decades of service and so a relatively recent move into campervan hire should hold them in good stead. From campervan essentials to safety features, they're quite awesome although their campervans are only good for couples and small groups. One great point with the company is the strategic location of their one and only branch, which is situated near the airport. They can even give you a shuttle service, if you want. And as you explore the picturesque NZ roads, it's highly advisable to familiarize yourself with the freedom camping rules to make your holiday more efficient and convenient.
And to compete with the market, their prices are constant all year round. Hire a campervan even during the pricey peak season, and you still get the same reasonable rate, with the same quality service. They also have a strong German link so if you "Sprechen Sie Deutsch" and are looking for budget campervan hire in New Zealand then these guys are right up your alley.
Fleet
Ranging from 2000-2010 models, the Chilli campervans aren't that new yet still reliable on the road. Considering the company's expertise when it comes to sourcing spare parts, it's definitely a great offset with the older vehicles on fleet. There are 7 campervans or cars on offer consisting of 3x "Vrooms" , 2x "Travellers" a Tourer and an "Island Explorer" - we'll get to all these in a minute. Whilst the relatively extensive fleet is a plus factor, it may be a disappointment for big groups. The maximum berth is only up to 4 persons (also referred to as 3+1). But of course, those tourists travelling in two or three will have lots of options, which includes a self-contained campervan. Yes, the best news is that Chilli Rentals offer 4 different campervan models that are Self Contained, opening up many more free camping options.
Vehicles
The Tastee Tourer
A more upbeat 2-berth campervan, Tastee Tourer is shaped by either a Toyota Previa or Toyota Estima. The 2004 vehicle or similar comes with better mileage and even some unique features such as a roof-mounted DVD unit and tinted glass. You can also rent a tent, upon request. The pricey rate could be a letdown, but luxurious living on wheels for a couple of days is downright satisfying.
Moving on, the VROOMs are the only vehicles that can seat up to 5 persons. There are 3 choices— small, big and super.
The VROOM SMALL

The VROOM SMALL is typically tailored by a Nissan Note or Ford Focus 2005 or a similar model with a 1600cc motor. It is for 3+1 passengers and sleeping is in a roof tent. I guess this is a small car, so better to sleep in a roof tent than inside the car right? It is for nubile bodies on a tight budget.
The VROOM BIG
An upgraded version, VROOM BIG is a 4 seater vehicle but with a roof tent that only sleeps 3, so unless you want to be pitching an additional tent, we are going to call this a 3 berth - but with impressive add-ons. This Ford Mondeo year 2005 or similar brings spice to your trip with its charming cooking, cutlery, crockery utensils, as well as the complete sleeping essentials.
The Super Vroom

The largest Vroom is the SUPER VROOM. It sounds a bit like a Marvel comic character that is a witch or something, but, this guy is a gem for those on a budget. To start with it is SELF CONTAINED, which means access to a lot more freedom camping (yay). It has the most storage in the Vroom range and is by far the comfiest. Listed as a 2+1 vehicle it has a 3 sleeper roof tent which is the same as the other Vrooms. So really what you're getting here is more room inside the car and that warm fuzzy feeling that you're actually travelling like all Super Heroes wish they could. Based on a year 200 Previa or Estimat it is actually older than the Vroom Small and Big models.
The Trustee Traveller
This campervan is a step-up 3-berth (kinda) that has had a bit of an upgrade in the Chilli fleet recently. Based on the Toyota Vannette or Hiace circa 2004, the Trustee Traveller certified SELF CONTAINED, with air conditioning and fully functioning sink with water pump. It comes in manual and auto transmission. Again listed as 2+1 model, I'm just going to go ahead and say that this really is just a 2 berth. I've tried squeezing a kid in between parents in this kind of campervan before and it sucks. No one sleeps.
The Super Traveller
The Super Traveller has become one of the most popular campervans with Chilli Rentals. Couples or young families with a child love this van. The NISSAN campervan circa 2004-2010 comes with the highest roof in the Chilli fleet and offers large storage space. It sits and sleeps 2+1 people comfortably. The Super Traveller also comes with a SELF CONTAINED certificate, making camping super easy and affordable.
The Island Explorer

In the 3-berth category, the Island Explorer accentuates its roomy interiors that comfortably sleep 3 adults is another SELF CONTAINED campervan, which is pretty attractive for picky travellers. You are supplied with all the needed camping necessities, and then some. There's a sink, a 42 lt. fridge, a double burner gas stove, a water pump, and other fascinating trimmings to entice travellers. This is probably the most luxurious campervan the Chilli Rentals offers with the longer wheels base giving a lot more room inside. It is still a year 200-2004 model so expect some mileage on the clock and some wear and tear on the interior.
Insurance
Insurance excess in NZ is very high that it could go up to $3000 NZD, which is also the case if you will not pay a daily insurance waiver fee for your Chilli campervan To have a more carefree road trip, and to avoid the extreme excess, it is advisable to pay a minimal amount on top of your daily rate. By paying $20 NZD per day, the excess will only be at $2000 and by paying $25 NZD per day, you will no longer think of the 'what ifs'. So if you want to have a stress-free holiday, the higher additional daily rate is the best option.
Reputation
Chilli Rentals is a bit of a newbie in the rental industry, but it's definitely something to consider, especially for those travelling in small groups. There are loads of varieties for 2 to 3 persons, with each campervan emphasizing certain features and add-ons. The company aims to provide different campervans without the need to compromise the season. Previous travellers appreciate the fact that they can still travel within the budget despite off-season.
Summary
This family-run business is small yet promising. However, it only targets specific individuals (small groups), making it not friendly to others. The 2-3 berth campervans are great for those on a tight budget, but there are also choices for a more luxurious road trip. The only one depot, however, is somewhat a hassle.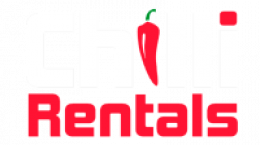 From the Agency
We from Chilli Rentals offer you a carefully selected fleet of campervans for backpackers and small groups. You can choose from vehicles in seven different categories, ranging from very affordable to very spacious. Our fair prices apply all year round. Customer service is a high priority for Chilli Rentals. We are always reachable and provide you with a direct and fast service in English and German. These are the benefits of a small company. In high season, our capacity may be limited. So if you're interested, get in touch today!
Pros
Free airport pick-up from/ to Auckland Airport and Manukau
Extensive experience in vehicle sourcing
Caters economy to mid-ranged budget
7 styles to choose from
Cons
Only one depot (Auckland)
Limited to small groups only
Mostly old models
See who else rents Campervans in the same cities
Instant Price Comparison
Just Got Questions? Want a Quote direct from the company?
Fill in this form to contact the Agency direct.
Write Your Own Review
Tell the world about your experience renting from this company
Have you experienced Chilli Rentals?
Be the first to leave them a review and help others on their journey.