New Zealand
Editors Review
Last Updated: 8/18/19
Camp in comfort and style with Cruzen Camper's self-contained campervans for two. Based in Auckland, this recent campervan rental can make your NZ adventure comfier with the inclusions of required NZ amenities for freedom camping.
About Cruzen Camper
Established in 2019, Cruzen Camper focuses on self-contained vehicles for rent. This small, recent company provides pick-up from Auckland airport to their branch in Mangere East. More than that, they can even allow you to freshen up and enjoy a coffee before starting your road trip. All these little extras give them an edge, despite being new to the campervan rental industry. Cruzen Camper originates from different campervan layouts and ended up with one versatile and fully-functional van design that is intended for freedom camping. This means that their camper is suitable in DOC campgrounds and reserves.
Fleet
At present, they only offer two campervans with one campervan layout―though they are planning to expand their fleet in the near future. Their units are outlined for two persons. But of course, what they lack in their fleet is they compensate in the amenities they provide in the campervan. Focusing on self-contained units, renting a camper from them gives you more comfort because of the camper inclusions and even some extras. Inside these well-equipped and well-priced campervans are amazing inclusions such as cutlery, dinnerware, sleeping essentials, towels, and awning. Also part of your rental are the following: wifi device, safe, Apple play, and solar panels. Their extras for rent include camping chairs, tables, fleece blanket, and solar shower.
Vehicles
Kiwi Cruzer

The Kiwi Cruzer is meant for NZ's specific regulations and driving conditions. It's a 2 berth model in automatic transmission. Don't underestimate this compact camper because it's designed for ultimate comfort and style. Inside, you'll love the interior led lighting and all the built-in charging outlets. For your kitchen needs, you have a 30L compressor fridge, a 2-burner LPG cooker, and overhead storage areas. And since there's a fixed flushing toilet inside, you can just rent their solar shower for utmost convenience. Surprisingly, a WiFi hotspot that can connect up to 5 devices is included so you are still up-to-date with everything while on travel.
The vans are not too big nor not too small. These are Nissan NV200 with impressive interior height. Because of its size, you can easily maneuver it along scenic roads as well as smoothly park it at campgrounds and even car parks.
Insurance
To ensure you a comfortable and safe road trip, you are given insurance options. The security bond/ liability amounts to NZ $3, 000, which can be reduced by paying extra daily costs. An additional of $20 per day, the deposit becomes NZ $2, 000 and $25 per day reduces it to NZ$ 0.
Reputation
Cruzen Campers, established in 2018, starts with one campervan style―a 2 berth, self-contained unit. Since they only have one campervan layout to offer, travellers more than 2 may not be suitable to their fleet. Still, their rental range does not disappoint as their vans are created to make the most out of the interior van space. Plus, the campervan inclusions are worth the mention. You get the basic facilities and even some practical extras like Wifi hotspots and charging points.
Summary
Specializing in self-contained campervan rental, Cruzen Camper allows you to travel with ease. This recent Auckland-based company is something you might want to try if you prefer a less stressful campervan hire.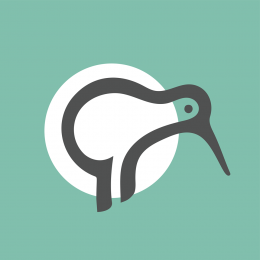 From the Agency
No word from this agency yet. Come back and see if they checked in soon.
Pros
Self-contained units
Great for 2 persons
Impressive campervan inclusions
Cons
Only one campervan for rent
Recent business with limited reviews
Camper is designed for up to 2 persons only
See who else rents Campervans in the same cities
Instant Price Comparison
Just Got Questions? Want a Quote direct from the company?
Fill in this form to contact the Agency direct.
Write Your Own Review
Tell the world about your experience renting from this company
1 Review
"
Incredible experience

"

Incredible company! The team at Cruzen went above and beyond to ensure my trip was perfect! The campervans are amazing and have everything you could possibly need! The way they are designed makes them incredibly efficient and setup takes less than 5min! There is more than enough storage space for 2 people and plenty of room inside to move around, cook, get changed etc. These campers really are the best way to explore New Zealand! We had an amazing time roaming around the middle of nowhere and being self contained was a huge bonus, allowing us to stay in places most campervans can't. When picking up the van John gave an incredibly detailed and helpful walk through which left me feeling comfortable and confident on how to operate all the bells and whistles offered by the campervan. I can't recommend these guys enough and will be using them again in the future whenever I travel to New Zealand. Everything about these campervans is perfect for exploring! 10/10!!

5

Service

5

Mechanical

5

Interior

5

Value
1 Review
"
Cruzen all over New Zealand with the Kiwi Cruiser!

"

Awesome experience with Cruzen Campers! I had the camper for a lengthy solo tour of New Zealand from mid-July to mid-November, my camper sidekick buddy took me just about everywhere in New Zealand, I even got to visit Stewart Island! I would call this campervan extremely space-efficient, with an innovative well thought out design. I loved the size of the camper as I was able to drive it with ease and park anywhere a regular car could, which makes a world of difference when you are travelling around New Zealand. The camper had a comfy bed for sleeping that could convert into a few variations of couch options for daytime use. This camper even had a heater (made my winter travel super cozy), with power independent of the van engine and other power supply (no plugging in), the entire camper was solar-powered, so I never did "plug in" (which will save you $ at campsites) Able to charge phone, tablet, laptop as well as being equipped with data so it was compatible with my Android Auto App. I enjoyed the outdoor cooking as well, with an outdoor awning that spanned around most of the van that I could set up easily as a solo traveler in about 10 minutes. Outdoor table, chairs and kitchen items were included as well! I loved the fact that it was a certified "self-contained" camper - sink, stove, even a full-sized toilet that tucked away when not in use. Being "self-contained" gave me all available New Zealand camping options - I opted for plenty of freedom camping as well as some stays in campgrounds and holiday parks. I loved being able to stop at leisure for coffee, snacks, lunch without seeking out a cafe every time- great scenery is an added bonus of this feature! Outstanding hospitality and customer service throughout my trip, John the owner even personally picked me up and dropped me off at the airport. I had an amazing time visiting New Zealand and I quickly realized, campervan is the way to go! I would rent from this company again should I return to New Zealand.

5

Service

5

Mechanical

5

Interior

5

Value