New Zealand
Editors Review
Formerly Road Abode, Travel NZ is a family-owned rental company that offers 2 to 6 berth campervans and motorhomes, with pick up and drop off locations in Nelson, Picton, Queenstown, and Christchurch. The company's focus is to provide a quality campervan hire that does not compromise your budget.
About Road Abode
Run by a family crew, Travel NZ is popularly known by its former name, Road Abode. Still, the company specializes in offering personalized campervans and motorhomes, which are good for couples or group of friends. The quality of service is also the company's point of emphasis as they make sure that affordability must go hand in hand with the entire campervan hire. They give you some options, ranging from specific return locations to shorter rental duration. Their vehicles on offer are claimed to be for "freedom camping". Longer hire entails some exciting discounts that will certainly make your road trip more memorable, and of course, affordable.
Fleet
Travel NZ has four campers on fleet— 2, 4, 6 berth, which are models. Though simply painted in white, the campervans seem to be fully-equipped with all the campervan essentials, and even some fascinating additions like coat hangers, coffee plunger, steamer, grill, TV/ DVD, road atlas, and awning— depending on your campervan hire. The complete and quality cooking utensils and cutlery set make every cooking session easy while you enjoy the breathtaking NZ scenery. Each camper also comes with a shower, toilet and a hand wash basin for a relaxing road trip.
Vehicles
2 Berth VW Campervan

Beginning with the 2 berth Volkswagen, this camper offers a rather stylish and comfy road trip for two. Aside from the standard inclusions, you are provided with some unique features such as fully-equipped cooking equipment and utensils, as well as striking linen and bedding.
2 Berth Mercedes Motorhome
The 2 Berth Mercedes Motorhome is the option for those looking for a stylish unit. There's a lot of space inside to guarantee a comfy stay. This camper could be a nicer choice than the previous one if you want a more classy and up-to-date accommodation. As one of the latest addition to the fleet, the unit features all facilities bright and beautiful, including a full size double bed, a bathroom with toilet and shower, and a fully-equipped kitchen.
4 Berth Fiat Motorhome
On to the next camper, we have the 4 berth Fiat motorhome, which is just a step-up of the 2 berth Volkswagen. It has no particular advanced features above and beyond what is available in the market in general, but is way more convenient than the latter because of the 4-burner hob, extractor hood, and of course, bigger capacity of 4 peeps.
6 Berth Deluxe Motorhome
Lastly, the 6 berth Deluxe Motorhome is the largest vehicle on fleet with some serious space and storage. This camper also brags of its additions on top of the basic amenities like the NZ GPS, TV/DVD, road atlas and first aid kit. So this could be great choice for couples wanting some definite space and a touch of luxury living on the road.
Insurance
Though the standard insurance coverage is included in the rate, you still need to pay for the refundable security bond of NZ$3,500, which is also equivalent to the insurance excess. You can limit the excess, from NZ$3,500 to NZ$1,500 or NZ$325, at a certain fee. By paying the additional payment, you will not just reduce the excess, but also include the windscreen & glass breakage and tyre damage in the coverage.
Reputation
Though Travel NZ is a nice option for travellers wanting a more personalized campervan hire that is within the budget, there are some reviews that may want you to think otherwise. These minimal criticisms, however, do not depict the company as a whole as competing reviews are quite impressive. Most of the previous customers were happy with their entire road trip as they were provided will all the needed campervan facilities and necessities. Over the years, the company has created a stable and quality reputation over the years, and all their campervans and motorhome are suitable for picky and thrifty travellers.
Summary
With its 2 to 6 berths on fleet, Travel NZ is a good pick if you're looking for a campervan hire that offers some unique features on top of the basic campervan essentials and allows freedom camping.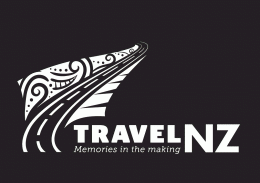 From the Agency
No word from this agency yet. Come back and see if they checked in soon.
Pros
Fully-equipped campervans and motorhomes
Striking additions with the campervan hire
Free airport transfers
Cons
Not self-contained vehicles
Some vehicles on fleet are older models
See who else rents Campervans in the same cities
Instant Price Comparison
Just Got Questions? Want a Quote direct from the company?
Fill in this form to contact the Agency direct.
Write Your Own Review
Tell the world about your experience renting from this company
Have you experienced Road Abode?
Be the first to leave them a review and help others on their journey.