New Zealand
Editors Review
Vantastik Ventures is a small campervan company with only two campervan style on fleet— a Toyota HiAce and Mazda Tent Camper, all of which are 2-berth vehicles. Convincingly, this quite obscure rental business hasn't created a big name in the industry despite of its more than 2 decades of rental expertise.
Up to the present time, the company continues to offer same campervan selection, giving limited options for travellers. Travellers in two might want to give their Toyota HiAce and Mazda Tent Camper a try. The former features lots of refinements, which consist of a fully-equipped and well-designed kitchen, comfy layout, automatic transmission, powerful 2.7L petrol engine, and more. The retractable pantry is also a nice catch and the L-shaped table that can be transformed into a bed space during night. And the latter, on the other hand, does not come in any bells and whistles. Just a simple tent camper with simple features like well-equipped camping and cooking facilities, spacious storage and trailer hitch bike rack. Despite of the overly simple features, Vantastik Ventures offers a nice stay at their B & B address in Rotorua.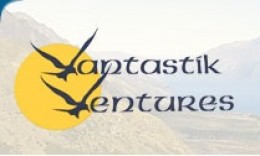 From the Agency
No word from this agency yet. Come back and see if they checked in soon.
Pros
25 years rental expertise
Offers accommodation at their B&B in Rotorua
Fully-equipped and well-designed layout
Cons
Only two campervan selection
Limited for travellers in two
Not quite known compared to other smaller companies
Only one depot
See who else rents Campervans in the same cities
Instant Price Comparison
Just Got Questions? Want a Quote direct from the company?
Fill in this form to contact the Agency direct.
Write Your Own Review
Tell the world about your experience renting from this company
Have you experienced Vantastik Ventures?
Be the first to leave them a review and help others on their journey.