United Kingdom
Editors Review
With over 30 locations, Indie Campers is one of the biggest campervan rental services in Europe. Their UK branch has 4 locations but with only 2 motorhome types for rent. Both of which are suitable for a family of 4.
About Indie Campers UK
Dubbed as Europe's largest campervan rental hire, Indie Campers has 4 branches in England―London, Manchester, Dublin, and Edinburg. On top of that, they have locations across Scotland and Northern Ireland. This fully owned and operated company gives you the freedom and flexibility to explore the scenic roads and experience the ultimate road trip adventure. They're more than just a rental service. They personally find the best routes for your trip and give you specific travel tips for your itinerary. Not only that, they offer 24/7 pick-up and drop off services to travellers.
Fleet
The Indie Campers' fleet for UK countries are all Fiat Ducato models, which are not more than two years old. These are 2017-2019 motorhomes equipped with all road trip essentials, including bedding, kitchen stuff, and cleaning kit.
Vehicles
Active Plus

Based on a 2017-2018 Fiat Ducato unit, the Active Plus is a medium-sized motorhome ideal for couples and families up to 4. This compact vehicle is smaller than most motorhomes, hence easier for navigation. It has a small dining space in the front and a tiny kitchen area near the door to prepare your meals. The fixed double beds are located at the rear. There's no indoor bathroom but an external shower and portable toilet are provided.
Atlas

Atlas is a 4 berth motorhome built on a 2019 Fiat Ducato diesel type. This is a great travel companion for families looking for a premium unit. Inside, you will be greeted with a nice kitchen, dinette area, integrated bathroom with shower, double beds, and overhead cabinets. So, if you want a built-in bathroom, this one is a good choice.
Insurance
Indie Campers has an insurance excess amounting to £1999 (Basic). But you have the option to reduce it by paying an additional fee per day. Standard is at £19/ day with an excess of £749, plus 1 additional driver and window & tire coverage. Full is at £39/ day with an excess of £0, plus 3 additional drivers and window & tire coverage.
Reputation
Indie Campers is a well-known campervan hire across Europe. They have multiple locations in each country. For instance, they have 4 locations in the UK. All in all, they have more than 30 locations across Europe. Their fleet is composed of modern campervan models that are not more than 2 years old. However, their UK vehicles are limited to two options only, both of which are suitable for a group of up to 4 persons.
Summary
If you are on the hunt for a 4 berth campervan, you can consider renting Indie Campers' fleet of modern motorhomes. With their multiple depots, it's easy to pick-up and drop-off the unit!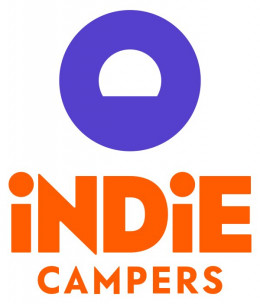 From the Agency
No word from this agency yet. Come back and see if they checked in soon.
Pros
Modern campervan models
Suitable for couples and families up to 4
Over 30 locations across Europe
Cons
Limited motorhome types for UK
Not meant for big groups
See who else rents Campervans in the same cities
Instant Price Comparison
Just Got Questions? Want a Quote direct from the company?
Fill in this form to contact the Agency direct.
Write Your Own Review
Tell the world about your experience renting from this company
Have you experienced Indie Campers UK?
Be the first to leave them a review and help others on their journey.