United Kingdom
Editors Review
Open Road Scotland offers both campervan and motorhome hire for the entire family. This top-rated rental hire is definitely one of the best companies to try out for your next outdoor adventure!
About Open Road Scotland
A very popular rental company, Open Road Scotland is definitely a top-notch choice when it comes to campervan and motorhome hire. This local company is very accessible; it's located just minutes away from the Glasgow International Airport. In case you are too tired to travel from the airport/ train station to their depot, don't worry because they also provide complimentary pick-up service. Aside from their depot near Glasgow Airport, they also serve Prestwick and Edinburgh Airports.
They even offer storage space of your personal vehicle within their premises, at your own risk. In addition, you can pre-order groceries so you'll just hop on your rented unit and start your adventure, from Scotland to Hebrides to Orkey Islands!
Fleet
Open Road Scotland has an impressive fleet of rental units. They motorhomes, campervans, and even motorbikes for hire! Their motorhomes are suitable for couples and even families up to 6 while their campervans are perfect for a groups of 4 friends. These units are well-equipped so you have cozy holiday on wheels in Scotland. Some complimentary accessories that may be included are camping table & chairs, GPS/ SatNav, child seat, bike rack, awning, and more.
Vehicles
VW T5 Transporter

The one and only campervan for hire is this modern VW T5 Transporter that comfortably sleeps 4 people. This fuel-efficient unit is best for those on a budget and those who prefer a smaller vehicle to drive. Even with its compact size, the campervan has all the essentials you need, from cozy sleeping spaces to spacious storage areas. It has a side kitchen worktop equipped with crockery, pots, and other cooking utensils.
Highlander 726

For families wanting to travel in style and comfort, the Highlander 726 is just the right vehicle loaded with all camping essentials. It comes with large double beds and single bunk beds that accommodate a total of 6 persons. The spacious living area is all you need to relax after a long drive. Likewise, there's a fully-equipped kitchen and large bathroom to make everything more convenient.
Highlander 736

Another 6 berth motorhome is the Highlander 736, which is pretty the same with the other Highlander, except for some tweaks in the interior layout. The living area is located at the rear, making it a U-shaped lounge that converts into a double bed. The overcab at the front and dining area in the mid section also provides double sleeping spaces. Other than that, the unit has its own kitchen space as well as washroom.
The Islander
For couples eyeing for luxury holiday, the 2 berth Island is the answer. This sophisticated motorhome is such a breeze to drive even on tight roads and ferry adventures. It has a rear lounge that alters into a roomy double bed and another front living area for quick coffee sessions. The captain seats are swivel chairs to easily face the living area and maximize the space. Also inside the motorhome is the well-stocked kitchen and washroom.
Lowlander 696
The last motorhome on offer is the perfect motorhome for a family of 4. The Lowlander 696 features a fixed double bed at the area and a drop-down double in the living space. And of course, there's the large washroom with toilet, shower, and wash basin, as well as a spacious kitchen with all cooking needs.
Insurance
The insurance excess for all Open Road Scotland vehicles is £1200. If you want, you can avail of the Collision Damage Waiver at £10 to reduce the excess to £600. Windows, tyres, and damage to equipment, however, is not part of the CDW coverage.
Reputation
Open Road Scotland is definitely a top-notch choice when it comes to motorhome and campervan rentals in Glasgow, Scotland. Their extensive fleet is highly recommended for couples, families, and friends looking for a seamless holiday experience. More than that, it's actually their service that make them a standout. They provide impeccable rental and impressive vehicle condition, making them very popular in the country.
Summary
If you want a smooth, stylish, and sophisticated adventure on the road, Open Road Scotland is the place to be. Its fleet is perfect for short vacations and longer touring holidays.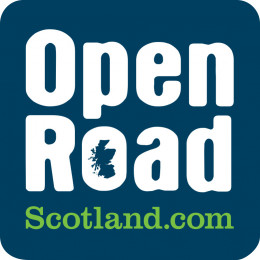 From the Agency
No word from this agency yet. Come back and see if they checked in soon.
Pros
Top-notch rating
Extensive rental fleet
Convenient location
Cons
Not for groups more than 6
See who else rents Campervans in the same cities
Instant Price Comparison
Just Got Questions? Want a Quote direct from the company?
Fill in this form to contact the Agency direct.
Write Your Own Review
Tell the world about your experience renting from this company
Have you experienced Open Road Scotland?
Be the first to leave them a review and help others on their journey.