United Kingdom
Editors Review
A Scottish Adventure is a local campervan business that lets you experience a luxury family holiday through their 4 berth VW campervan in Glasgow.
About A Scottish Adventure
A Scottish Adventure is a small, friendly campervan hire in Glasglow that provides the latest campervan for small families. This family-operated business offers a friendlier, personalized service because they only have a limited rental range. This includes pick-up and drop-off services from and to the airport or city centre. And with every rental, this gives you a free membership to "The Camping and Caravanning Club"!
Fleet
There's only one campervan style for rent―a luxury VW model that sleeps up to 4 persons. This VW California Ocean is a top of the range unit that is suitable for narrow roads. However, do take note that all their vehicles are manual. Aside from the campervan inclusions, there are also lots of exciting extras that you may want to add such as bike rack, child seat, child safety net, porta loo with tent, and BBQ. And if you want to bring your lovable pet, simply pay for the dog surcharge.
Vehicles
Since they only offer one campervan style, this 4 berth has everything you need for your Scottish adventure. First and foremost, it has two sleeping beds―one spacious lower bed with mattress and one electric pop-top roof bed with sleeping mat. Secondly, there's a nice side kitchen with a sink, 2 burner gas stove, 42-litre fridge, and all the needed cooking equipment. Third, there are plenty of storage areas inside so you can keep all your things and valuables secured. Likewise, the unit is equipped with an outdoor table and chairs to give you a more relaxing trip, as well as an overnight heater to keep you warm on colder nights.
Insurance
For every rental, you will have to pay for the refundable security deposit amounting to £750. This will also be the insurance excess for drivers aged 25-75. For drivers aged 23 and 24, there will be an additional charge of £200 for the insurance excess. Also, windscreen replacement costs £100, which will then be charged to your security deposit.
Reputation
Despite being a small, campervan hire with only one campervan type on offer, A Scottish Adventure surely lives up to its name. With their 4 berth VW campervans, you can enjoy a fine Scottish road trip with all the comforts of home―well, except for a bathroom. Still, you won't have a hard time loving their VW T6 California Ocean. It's not just for 4 adults but also for your dog! Yep, their units are pet-friendly. And, you can discuss with them if you want to avail of their airport pick-up and drop-off serviced.
Summary
For a luxury VW campervan hire in Scotland, take a look at the 4 berth unit offered by A Scottish Adventure that is meant for couples, small families, and pet owners!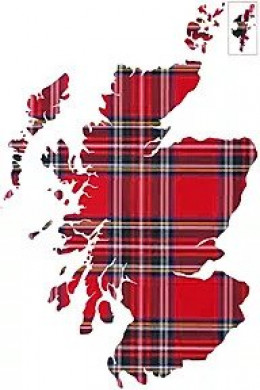 From the Agency
No word from this agency yet. Come back and see if they checked in soon.
Pros
Great family business
Ideal for couples and small families
Luxury campervan hire
Pet-friendly
Cons
Only one campervan style
Not for groups more than 4
See who else rents Campervans in the same cities
Instant Price Comparison
Just Got Questions? Want a Quote direct from the company?
Fill in this form to contact the Agency direct.
Write Your Own Review
Tell the world about your experience renting from this company
Have you experienced A Scottish Adventure?
Be the first to leave them a review and help others on their journey.