United States
This Company has ceased trading, or is otherwise no longer operating.
Editors Review
Serving the motorhome industry for more than 3 decades, Alaska Economy RV Rental remains to be offering limited RV rental units at their only depot in Anchorage. Still, they take pride in giving competitive rates and friendlier service to every renter.
What Alaska Economy RV Rental Tells Us
Alaska Economy RV Rental has been doing business for quite some time already— over 30 years to be more specific. However, they haven't really kept up with the competition, except for their competitive prices and some not-so-unusual perks like free mileage, kitchen supplies and chairs. Even after three decades in the industry, they continue to offer few types of motorhome rental at an affordable rate. Even the company's website is not cooperating all the time, so it's something to consider before booking one.
Fleet
As of this writing, the company proposes a fleet of five motorhomes but only four were socially endorsed, all of which are older models but can sleep a maximum 6 or 8, depending on the model. These units are presentable enough for a convenient road trip, with all comforts of home like dinette, kitchen, beds, shower & toilet, and more. However, it seems that the company isn't interested in social media because their website is quite plain and sketchy.
Vehicle
Fourwinds
These Class C motorhomes are for families up to 6. Sleeping areas include the cab-over bed, dinette bed, and permanent rear bed. The panoramic windows provide spectacular road views while the kitchen is good enough for your cooking needs. And surprisingly, this is the newest model on the fleet. A 2001 Four Winds, the motorhome could be the most reliable option compared to other older models.
Minnie Winnie

The Minni Winnie is an older 6 berth motorhome that provides two single seats near the entry step. The interior space is quite small but still features useful amenities like the kitchen, convertible dinette and lots of storage cabinets. The back area is for the queen bed. The cab-over bed comes with curtains for added privacy.
Ultra
Another family motorhome that accommodates 6 people, this unit is quite restricted in term of interior space. One person can only walk pass through the living room to the kitchen once the dinette is transformed into a bed. Well, the convertible bed takes up a lot of space. Also, the kitchen area is slightly cramped, though it features a nice L-shape layout. So, if you wouldn't mind the limited space, you can opt for this older yet cheaper option.
Dutchman
This 1996 Dutchmen makes way for a family of up to 8 people. This is the most spacious vehicle for larger groups, plus there are lots of windows inside. Aside from the dinette, the unit now furnishes a sofa bed and a more private bedroom with two beds.
Insurance
It is best to contact them through their email or phone number to learn more about their rates, as well as insurance coverage.
Reputation
Alaska Economy RV Rental, from the name itself, focuses on economy rentals. Even with their year of service (more than 30 years), they have remained to be particular about their limited fleet of Class C motorhomes. Unfortunately, it appears that they haven't stepped up the game and their reputation hasn't been that polished over the years. Still, their competitive rates might entice you.
Summary
Older vehicles, cheaper rates, and personalized service― that's how Alaska Economy RV continues to be in the RV rental business even after many years.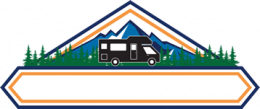 From the Agency
No word from this agency yet. Come back and see if they checked in soon.
Pros
More than 3 decades rental experience
Competitive rates
Friendlier customer service
Cons
Limited fleet
Only one depot
See who else rents RVs in the same cities
Instant Price Comparison
Just Got Questions? Want a Quote direct from the company?
Fill in this form to contact the Agency direct.
Write Your Own Review
Tell the world about your experience renting from this company
Have you experienced Alaska Economy RV Rental?
Be the first to leave them a review and help others on their journey.