United States
Editors Review
Take the unconventional way of exploring the scenic routes of Arizona with a custom-built unit and a 'secret map' from Boho Camper Vans.
About Boho Camper Vans
Boho Camper Vans lets you live the boho life on the road. Armed with owners who are equipped with diverse skill sets and the same passion for travelling, this small company is unlike most RV rentals in the southwest USA. They focus on a fleet of tailored-made campers that are meant for couples and small families who'd want to experience something more laidback without compromising comfort and functionality. The branch is near Phoenix Sky Harbor International airport, allowing campers to save time and effort during pick-up and drop-off of the unit.
Fleet
With the aim to provide something unique yet reliable, the company offers a range of special campervans that provide accommodation for 2 to 5 persons. Meet the fleet of custom-built, solar-powered campervans. These automatic Boho campervans are not the newest but are curated to make any road trip convenient and fun. There are only two campervans on offer as of this writing and another two units coming soon―the Jett and the Franklin. Each van is equipped with a full-size bed with memory foam mattress, an indoor kitchen with electric sink, and a pullout bamboo countertop with propane stove. Also, you get a CD player & radio, as well as camping chairs, cutlery, cookware, kitchen utensils, and more. Pullout roof awning is also available upon request.
Vehicles
Stevie
The Stevie in silver exterior is the original boho campervan for two wandering persons. This 2005 Ford E350 Super Duty XLT is furnished with a large double bed with 10" memory foam mattress. There are lots of hidden cabinets and storage inside for your stuff. The intake/ outtake roof fan provides ventilation while on board. And since the unit is pretty small, there's no bathroom indoor. But, guess what, you are provided with an outdoor shower for extra convenience.
Joplin
The Joplin gives a comfortable ride for a touring family of 5. This unit offers almost the same features as the Stevie, except for the seating capacity, model, and the exterior design. An extended 2001 Dodge Ram 3500, the unit is pretty in white with everything you need, from the double bed to the rear cooking area. Aside from the full-sized bed indoor that sleeps 2, you are provided with a 4-man tent so those remaining passengers can rest comfortably at night. Also, you get a cassette player with a phone adapter.
Insurance
For the insurance part, you can verify with the company if you can make use of an insurance binder from your auto insurance company to extend coverage for the rented unit.
Reputation
Boho Camper Vans is good for those who'd want something different other than the usual motorhomes. Geared with personalized campervans, the company focuses on two solar-powered vans that sleep 2 to 5 people and drive like car. The campervans are thoroughly designed to bring comfort and style while on the road. This small business in Phoenix tirelessly provides a great customer service. And as of the moment, they are thriving to expand their fleet to cater more renters.
Summary
Boho Camper Vans may just be the perfect fit for couples or small families who'd love to hit the road in boho style. The Stevie and the Joplin, together with the 'secret map', can take you to uncoventional yet comfortable ride around Arizona.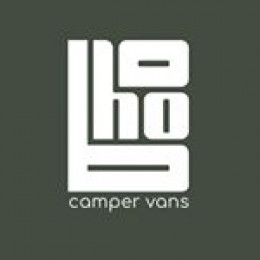 From the Agency
No word from this agency yet. Come back and see if they checked in soon.
Pros
Custom-made, well-furnished campervans
Reliable reputation
Convenient location
Cons
Only two campervans on offer
Not for large groups
Older models
See who else rents RVs in the same cities
Instant Price Comparison
Just Got Questions? Want a Quote direct from the company?
Fill in this form to contact the Agency direct.
Write Your Own Review
Tell the world about your experience renting from this company
Have you experienced Boho Camper Vans?
Be the first to leave them a review and help others on their journey.