United States
Editors Review
Focusing on glamping tent rentals and sales, Life in Tents also provides campervan hire for starting families and friends up to 4. They have two branches―in Portland, Oregon and in San Diego, California.
About Life in Tents
Life in Tents is popularly known for their tent rentals, though they also offer campervan and trailer rentals. Even if they have two branches in the country, they only allow pick-up and drop-off of vehicles from their depot in Portland, Oregon. You can use your rented unit for road trips, music festivals, and reunions. However, these units are limited to Oregon, Washington, and Northern California only. Rentals come with 125 free miles per day.
Fleet
Since they center their service on tent rentals (hence, the name!), Life in Tents has a limited rental fleet that is composed of cozy campervans and vintage trailers. Their campervans, in particular, are quite old models that are suitable for 4 persons. Aside from the camping essentials like sleeping beds, propane gas stove, kitchenware, and such, you can rent out some optional equipment like bike racks, propane heater, and child seats. Linens are also for hire.
Vehicles
Travel in comfort with the 2001 VW Westfalia Eurovan, which is fondly called as "Blue". This 2 berth camper is a compact unit loaded with all camping essentials and extras such as a pull-out interior table, folding chairs, kitchenware, powered cooler, Bluetooth stereo system, and more. You've got two sleeping options inside―the pull-down queen bed and pop-top loft bed. Because of its size, this camper allows you to have an easy yet fulfilling adventure on the road. Do take note that the AC and heater can't be utilized at night, though they provide a portable propane heater and screened windows for extra comfort.
Insurance
When renting their campervan, there will be an insurance fee that will be included in the price. The insurance coverage is priced at $32.50 per day, which includes comp & collision up to 125k, liability coverage up to 1M, and $1, 500 deductible.
Reputation
Life in Tents itself is a well-known business, offering tent rentals and event service. Since their main focus is on their tent rentals, their campervan hire isn't that popular. And, their one and only campervan model is a bit older, though it still runs smoothly and reliably. Unfortunately, this VW Westfalia Eurovan is only available for hire from their depot in Portland, Oregan. Hence, you can kick-off your road trip from Portland, then head out up to Washington or down to California. Even with the several limitations, renting a campervan from them is still suitable.
Summary
If you plan to rent a VW Westfalia Eurovan campervan and a glamping tent for your special occasion, then Life in Tents can provide both with comfort and style.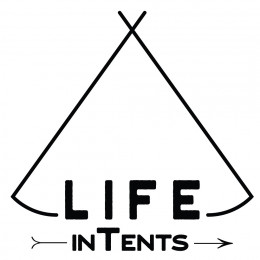 From the Agency
No word from this agency yet. Come back and see if they checked in soon.
Pros
Well-stocked units
Good for a family of 4
Tents, campervans, and trailers for rent
Cons
Only one campervan type
Mainly focuses on tent rentals
Older campervan model
Pick-up and drop-off at Portland depot only
Instant Price Comparison
Just Got Questions? Want a Quote direct from the company?
Fill in this form to contact the Agency direct.
Write Your Own Review
Tell the world about your experience renting from this company
Have you experienced Life in Tents?
Be the first to leave them a review and help others on their journey.