United States
Editors Review
Venture the unknown with Motorhome Ventures' family motorhome. This small RV rental business in North Austin is a recent family venture offering one Class C motorhome for hire.
About Motorhome Ventures
Motorhome Ventures or also tagged as North Austin RV Rental is a modest RV rental in North Austin that is run by a family. This small company is built to provide a decent option for families wanting to travel around Texas. Established in 2018, the company is still testing the waters through its start-up RV for rent―a family motorhome that allows extended hires for cross-country trips and quick weekend rentals for sports events. As a family business, the owners are open every day to accommodate each rental personally. Not only that, they put their heart into every rental, hence a more personalized service.
Fleet
With a single RV for rent, this gives Motorhome Ventures the opportunity to focus on one touring family. That is why the 2017 Coachmen Leprechaun is fully outfitted with all essentials and even significant extras like kitchen utensils, utility supplies, toolbox, linen, camping table & chairs, and cleaning supplies to make everything more convenient. Plus, you get 300 miles and 4 hours generator use per day. Accordingly, this Class C RV is the perfect size and layout for a large family.
Vehicles
2017 Coachmen Leprechaun 260QB
A perfect fit for big families, this 28' Class C provides sleeping capacity for up to 7 people. Tailored with a single slide and great floorplan, you can walk around comfortably, stretch your legs without any restriction, and play games with your kids. This model gushes some great facilities on board including a dinette bed and couch sleeper with overhead cabinets, a separate shower and toilet, and a queen bed at the master bedroom. The cab-over can either be an extra double bed or a large entertainment center.
Insurance
Conveniently, there's no need to provide an insurance binder from your car insurance provider because the RV rental is already commercially insured with $1000 deductible. This means that you do not need to pay out of pocket for the added insurance cost.
Reputation
So far, this start-up company founded in 2018 is doing great. Starting with a single Class C RV, the owners make sure that every rental is well taken into account by offering personalized service and a new model. Not only that, you will love how fully outfitted the motorhome is―from useful facilities to some great extras like linen, kitchen, utility, outdoor, and cleaning supplies. Since the company is a recent business, there is still room for improvements. Nevertheless, their service and late model RV make them a good option for travelling families and even first-time RVers will not have a hard time driving their motorhome.
Summary
Currently, Motorhome Ventures is a family business in North Austin offering a single family motorhome. It is an RV rental to look forward to in the coming years.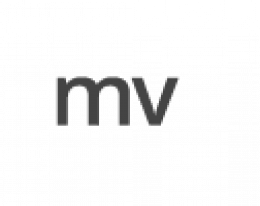 From the Agency
No word from this agency yet. Come back and see if they checked in soon.
Pros
New model
More personalized rental
Fully outfitted RV for families
Cons
Single RV for rent
Still a start-up business
Suitable for large families
See who else rents RVs in the same cities
Instant Price Comparison
Just Got Questions? Want a Quote direct from the company?
Fill in this form to contact the Agency direct.
Write Your Own Review
Tell the world about your experience renting from this company
Have you experienced Motorhome Ventures?
Be the first to leave them a review and help others on their journey.