United States
Editors Review
Overland Discovery takes you to some ruggedly, beautiful destinations through their range of deluxe 4x4 vehicles meant for an all-terrain adventure. This Denver-based rental is run by a 3-man team, hence more hands-on and personalized rental for you!
About Overland Discovery
For travellers eyeing for some off-road fun and excitement with a hint of sophistication, then renting from Overland Discovery might just be a great option. Overland Discovery is located at the heart of Denver, with depot at Overland Outpost, which is the LoHi neighborhood. Their branch is roughly 25 to 30 minutes away from the Denver International Airport. So if you want less stress, you can avail of their airport pick-up and drop-off for a certain fee. They may accept one-way rentals but on a case-to-case basis only. One notable feature about Overland Discovery is that it is run by only 3 persons, who share the same passion for the outdoors and overland discovery―hence, the name!
Fleet
Overland Discovery specializes on more adventurous road trips through its fleet of off-road units. Catering to couples and small families up to 3, these automatic, 4x4 vehicles are equipped with a first-aid kit, atlas, flashlight, ski rack or cargo box for winter, and roof-top-tent for summer. Optional equipment includes camping gear, bike rack, mountain bike, sun paddle board, awning tent, and fridge/ freezer. Rentals include 150 miles per day, with an option for discounted mileage package for long distance travels. As of this writing, they are highly-focused on 4x4 vehicles but may venture on other rental range in the years to come.
Vehicles
Private Gobi

Welcoming the Overland Discovery range is the Private Gobi―a 2-door Willys Wheeler that sleeps 2 adults through its full double bed. This classical unit features impressive off-roading components for a tour around town or along mountains. Equipped with a built-in roof rack, the area can either provide a rooftop tent (summer) or ski rack (winter). An automatic transmission, the vehicle comes with voice command with Bluetooth, A/C with automatic temperature control, hill descent control, all-weather slush mats, and all-terrain tires.
Rebel Ruby

This beautiful red camper is a sure head-turner that can take you to farther roads. Rebel Ruby accommodates a small family of 2 adults and 1 child. The queen-sized bed is spacious for everyone on-board. So, if you want something that is highly dependable but with a hint sophistication, this sleek and sturdy unit is a perfect match. In comparison, you'll be provided with a cargo box during winter instead of a ski rack. Plus, this one has GPS & LCD touchscreen, and Sirius XM Satellite radio.
Sergeant Silver

To complete the fleet is Sergeant Silver that also caters to up to 3 people―2 adults and 1 child. Its rugged and classical exteriors add up to its fascinating features, including retractable awning, lift package, oversized tires, and remote start. Also, this automatic unit is furnished with GPS & LCD touchscreen, voice command with Bluetooth, and A/C with automatic temp. control.
Reputation
Focusing on three jeep camper types, Overland Discovery holds a great reputation for travelers wanting some outback adventures. Their units are well-maintained and well-appointed with basic camping necessities like an atlas, rack, tent, and other similar items. Another great feature that adds up to their good standing is the friendly and accommodating staff that provides hands-on service and reliable suggestions. And take note, they are operated by a 3-man team! Though they only operate a small fleet of jeep campers, they are something to look forward to if you want to take the road less travel.
Insurance
Overland Discovery allows travelers to provide their own insurance that will cover the rented unit. If not, you will need to avail of their insurance for a certain amount that will provide $1M liability insurance and $250k comprehensive and collision coverages. Know more about the insurance coverage and other related information during the booking stage. Another thing to take into account is that the security deposit will be used towards the deductible in case of an accident.
Summary
For a fun outback adventure in Denver, Overland Discovery rents out their highly reliable and appealing jeep campers with an easy-to-set-up rooftop tent and other camping gears.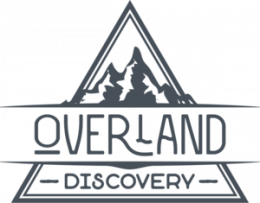 From the Agency
No word from this agency yet. Come back and see if they checked in soon.
Pros
Suitable for off-road camping
Reliable and sophisticated jeep campers
Great reputation
Cons
Caters to couples and small families only
Limited fleet
See who else rents RVs in the same cities
Instant Price Comparison
Just Got Questions? Want a Quote direct from the company?
Fill in this form to contact the Agency direct.
Write Your Own Review
Tell the world about your experience renting from this company
Have you experienced Overland Discovery?
Be the first to leave them a review and help others on their journey.