United States
Editors Review
RV Rentals of Orlando serves as one of the leading luxury motorhome rentals in Florida with more than a decade of service. Offering a large selection of rental fleet, the company focuses on competitive rental rates all year round.
What RV Rentals of Orlando Tells Us
With over a decade of service, RV Rentals of Orlando is one of the leading luxury motorhome rentals in Florida. Despite offering luxury options, the prices are quite competitive year round as there are no changes in the rates even during the peak season. Most of the vehicles are not just great for holiday trip but also for tailgating. Bring all your tailgating essentials and tailgate in comfort and style. Whether you are travelling as couple or with many family members, plus your furry friends, there are several options for you.
Fleet
The vehicles on fleet do not come with any fancy logo or slogan— just conventional models for a discreet and comfy road trip. The large selection of Class A and Class C coaches are highly-maintained with upgraded amenities such as TV/ DVD, cable TV, awning, and campground books. Each rental also comes with a 150 free miles per day or sometimes, they give unlimited free miles through end of summer, which is nice considering that most companies only offer 100 miles per day, sometimes none. The vehicles have enough sleeping capacity and are pretty decent in shape as well. Enjoy lazing around an air-conditioned container with all the needed camping facilities.
Vehicles
Class A
Thor Ace

There are two Thor Ace models on fleet― 27' and 29'. These 2015 Class A's have sleeping capacity of up to 6 to 7 with one slide-out to give a roomier interior space. This gas motorhomes feature lots of windows, from the living room up to the bedroom, so you will have more panoramic viewing while on-board. For your extra stuff, there are storage areas on top of the front seats as well as exterior depots.
FSU Bounder

The FSU Bounder is a 2013 gas motorhome with dual slide-outs positioned at the living quarters and bedroom. At 35, the RV only accommodates 4 to 6 people, which means travellers on-board have a more spacious layout because of the lesser sleeping areas. The sofa bed and dinette are nicely located adjacent to the entertainment set so that you can watch movies while eating or just lazing around.
Thor Miramar

Even with its limited length at 28', this gas Class A can cater up to 8 people. Thanks to the dual slides and well designed layout. The RV features two sofas adjacent to each other as well as dinette bed with overhead cabinets. The sofa bed highlights its built-in large TV for a spectacular viewing.
Thor Hurricane

The Thor Hurricane is a bunkhouse motorhome with super slide. The LCD TV is strategically placed between the dinette and adjacent to the sofa sleeper. Next to the dining area is the L-shaped kitchen. Surprisingly, this 35' RV provides an outdoor kitchen furnished with sink, refrigerator and overhead cabinets. So if you do not want to miss any of your cooking sessions, then this one's for you.
Berkshire

Even from its exterior features, you can say that this large motorhome exudes an elegant theme, and you will not be surprised that this unit is one of the priciest among the Class A options. The 2014 Berkshire is a diesel motorhome with 4 slides and 4 to 8 sleeping capacity. Accordingly, whether you're travelling with a small group or a larger one, you don't have to worry because this RV can give you all the comfort, from the sofa sleepers and dinette bed to the apartment-type kitchen and bedroom.
Solie
The 2014 Solie Bunkhouse is also a pricey motorhome hire with 2 slides. The bunk set before the bedroom is quite private as it comes with curtains. The lower bunk is another dinette that smoothly transforms into a bed so that there's a total sleeping capacity for up to 8 people.
Precept

A newer rental unit, the 2017 Precept is an 8 berth gas RV with a length of only 36'. Compared to the other Class A's, this one has a pretty compact layout without leaving all the space needed because of the 3 slides. Uniquely, the LCD TV is placed on the counter-top beside the sink; hence, you need to be extra careful not to splash some water while washing your hands or the dishes. There are plenty of storage cabinets above and below the kitchen area.
Allegro Bay

The Allegro Bay is a smaller Class A at 36' with a sleeping capacity of 4 to 6 people only. Outfitting 3 slides within the motorhome, you can expect for a very spacious layout and a more comfortable road trip. This one has a separate shower and toilet, and there are three TV sets inside— behind the front seats, before going to the bathroom, and inside the rear bedroom. So, there's no reason to miss your fave show while on-board.
Mirada

If you're a family who loves taking a bath, then the 6 berth double slide-out Mirada is the answer. Highlighting its two bathrooms located in the living room and in the rear bedroom, this gas motorhome also takes pride of its extendable sofa sleeper for a cozier entertainment.
Fleetwood Bounder

The 2014 Fleetwood Bounder caters a family of 6 with just the right amount of space and style. It has double slide-outs and more than 1 LCD TV so that you and your kids can enjoy a non-stop entertainment while on the road. The dinette and sofa bed with lots of overhead cabinets are positioned next to each other.
Itasca Sunstar
The smallest Class is the Itasca Sunstar with a length of only 27'. Despite its limited dimension, this gas motorhome is a 6 to 8 berth sleeper— courtesy of its 3 slides and compact arrangement. There's a huge LCD TV in the living room and a smaller TV in the rear bedroom. The bunks with private curtains are suitable for your kids. And for extra convenience, there's a ladder provided.
Class C
Jayco Redhawk

The Jayco Redhawk is an 8 berth with a smaller dimension. But you don't have to fret about the 27' length because this gas Class C comes with a slide-out to expand the width to give a roomier layout. If you have extra stuff, especially your sports equipment, you can store them in the exterior depot.
Conquest

The 2016 Conquest is one of the newest Class C's. This 2016 gas motorhome, however, is the smallest unit that can accommodate a family of 6. The cab-over bed has large windows and storage cabinets. The U-shaped dinette provides a pedestal table that becomes an integral part for the double bed. This one has a smaller kitchen but just the right space for cooking and washing the dishes.
Four Winds

There are two Four Winds model on section. Both motorhomes are 6 to 8 berth featuring 2 slides. The Four Winds Super C, in particular, has a bigger vehicle frontal frame; hence, instead of a cab-over bed, it furnishes a cab-over storage and TV. The other Four Wind appoints some normal motorhome features like dinette bed, sofa sleeper, cab-over bed, kitchen and bathroom.
Itasca Spirit

At 26', the Itasca Spirit is just the right RV for starting families up to 6. Inside, you'll be greeted with the basics for a Class C such as dinette and sofa sleeper, full back bed, bathroom and well-equipped kitchen. However, you can't expect for a super private layout because there's no partition between the living room, kitchen and bedroom.
Winnebago Spirit Itasca

The Winnebago Spirit Itasca is a bunkhouse model for 9. Because of its extended length and vehicle model, you can look forward for a motorhome that accommodates your entire family. At 32' with 2 slides, the unit furnishes an L-shaped kitchen, bathroom, rear bed, bunk, dinette bed, sofa sleeper and cab-over bed with TV.
Winnebago View Mercedes

This diesel motorhome is the priciest among its size. The 26' Winnebago View Mercedes brings comfort and style to a family of 3 only. Aside from stylish features in the living room, the unit has two slides so that it can provide more space and sophistication than expected.
Greyhawk

A 31' Class C featuring double slides and large windows, this 8 berth gas motorhome tailors a laid-back interior. You will appreciate the layout and the fitted amenities like the living room essentials— dinette, sofa sleeper and lots of overhead cabinets. This one has separate bathroom and toilet.
Leprechaun


The sleek features for this 32' Leprechaun are not just limited with the exterior beauty but also with the interior layout and amenities. Catering 6 to 7 people, the motorhome is a charm for those looking for sophisticated style. The interior color theme is mainly black with a hint of wooden vibe, from the sofa and dinette bed to the kitchen counter top. And in case you want outdoor cooking, this one has an outside kitchen.
Sunseeker

The Sunseeker model has different sizes, ranging from 24' to 32'. The smallest is a 6 berth motorhome with a rear bed and bathroom. Because of the limited space, it does not have a sofa but only a convertible dinette. The larger Sunseekers sleep 7 to 8 without feeling restricted because of the dual slides. If you're travelling with some kids, there's also a Sunseeker bunkhouse model.
Tioga Montara

The Tioga Montara is a 6 berth unit ideal for those who wouldn't mind having a bed very open to the living room. This motorhome does not define privacy at its finest, with no compartment from the kitchen to the rear bed. Also, the cab-over bed does not have side windows
Insurance
Renting a unit from RV Rentals of Orlando is simple, so as getting an insurance. You can either provide a binder from your own insurance company or purchase a commercial RV insurance from MBA. You can also add SLI to your coverage at an added cost.
Reputation
Without a question, the company is one of the top choices in RV rentals in Orlando with the help of their more than a decade of service and large selection of fleet. The customer service, however, is torn between satisfied and unsatisfied travellers. There are some who had very pleasant stay, while there are also some who had the worst trip. For those who had an unpleasant rental pointed out issues about vehicle functionality and after-sales service. Though there are few negative reviews, the company's overall reputation is reliable.
Summary
If you're up to a company with lots of choices to pick from depending on the size and price ranges, RV Rentals of Orlando will not disappoint you. And their extensive rental experience is a plus factor.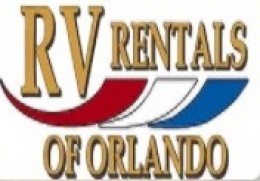 From the Agency
No word from this agency yet. Come back and see if they checked in soon.
Pros
More than a decade of rental service
Large selection of fleet
Free 150 miles per day
Cons
Only one depot
Few issues about vehicle functionality and after-sales service
See who else rents RVs in the same cities
Instant Price Comparison
Just Got Questions? Want a Quote direct from the company?
Fill in this form to contact the Agency direct.
Write Your Own Review
Tell the world about your experience renting from this company
Have you experienced RV Rentals of Orlando?
Be the first to leave them a review and help others on their journey.