Australia
Editors Review
Go Kombi is part of Go Camper which, apart from these little beauties, also offers "normal" campervan and motorhome hire in Perth. They have tricked up these Kombi campers pretty well, giving all them double beds and fridges.
Go Kombi – Classic Volkswagen Kombi Campervan Hire
By today's standards though, Kombis are kinda small so there is going to be a little less room than a newer vehicle like a Hiace. Still, if you are looking for a unique experience with you campervan hire, then this might be the go.
The other thing to keep in mind is parts. If you break down a long way from Perth (and in Western Australia you might end up 1000 km and still be in the state) then you will be waiting a long time for parts. My advice, if you are going south the cooler ares of the wine region of Margaret River and Pemberton then this might be the go, but I would be wary on doing the really long haul through to Darwin in them.
Summary:
Probably better for shorter destinations out of Perth.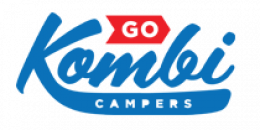 From the Agency
Go Kombi Campervan Hire Perth was founded on genuine passion for travel. We have designed, built, packed and prepared our vehicles to allow you the freedom to travel independently in a well-crafted vehicle, to pursue the journey of a life time, to go to beautiful places, make lifelong friends and memories and to see the all that Western Australia has to offer. Over the last 13 years Go Kombi has grown into a leading Kombi, Camper and motorhome provider. Now offering the option to purchase a vehicle, in addition to the convenience of Camper Hire, your opportunities for self-contained travel are unlimited. With our modern, stylish Campervans you can hit the road for a week, a month, or a lifetime. Each one of our vehicles has its own personality, capacity and functionality; with a well thought out design to optimise storage space, accessibility, comfort and style. Our Campervans come in
Pros
Unique experience and charm of travelling in a Kombi
Lots of other models to choose from
Cons
A little small and could be trouble if you break down.
Not a lot of versions in stock
See who else rents Campervans in the same cities
Instant Price Comparison
Just Got Questions? Want a Quote direct from the company?
Fill in this form to contact the Agency direct.
Write Your Own Review
Tell the world about your experience renting from this company
1 Review
Go Camper although only a small family business was the best value for money, campervan we have rented. Spotless, with the best service we have experienced since we started travelling 18 mths ago.
The friendly way they treated us, picking us up when we missed the bus, allowing us to store our extra bags and so much more…. the best service with an amazing campervan.
Would advise anyone who enjoys a quality clean ride, look up
Go Camper.
5

Service
5

Mechanical
5

Interior
5

Value
Hi Jenny. Thank you for such a positive review. We're so glad you enjoyed your trip with us. To say thank you we'd like to offer you a 7 day hire with the 8th day free!! Give us a call on (08) 9592 3117 to get your free day. :)