Australia
Editors Review
At Retro Campervans, they offer a rather unique fleet― a compilation of exclusively classical models of Kombi, Volkswagen, Beatle and mid-ranged Mitsubishi Express. The antique style will seriously lure those with retro hearts. What's more fascinating with the vintage fleet, especially the Kombis, are the large-scaled windows and pop-out roofs that provide panoramic scenery of the Australian countryside. And you actually don't need to spend heaps of money to experience a vintage road trip because most units are rented out at affordable rates. But of course, the economical price comes with certain downers. You need to personally bring your own blanket, duvet, pillows, cutlery, knives, camping table and chairs. Most units can sleep up to two to three persons only, so it might be huge disappointment for larger groups. Solo travellers or couples will appreciate the selection of classical models, starting from the Classic Kombis to the VW Campervans.
And always take note, these units are far more traditional than the fast-paced vehicles on the road, so you may need an extended patience to fully admire your one of a kind trip.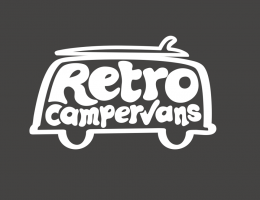 From the Agency
No word from this agency yet. Come back and see if they checked in soon.
Pros
Classical yet convenient ambiance
Affordable rates
Great vintage option for solo backpackers,couples or travellers up to three
Cons
Only one depot
Not good for large groups
See who else rents Campervans in the same cities
Instant Price Comparison
Just Got Questions? Want a Quote direct from the company?
Fill in this form to contact the Agency direct.
Write Your Own Review
Tell the world about your experience renting from this company
Have you experienced Retro Campervans?
Be the first to leave them a review and help others on their journey.