Canada
Editors Review
Rent the adventure with a cozy campervan or a sturdy 4X4 from VanLife MTL, a pet-friendly rental company in Montreal.
About VanLife MTL
VanLife MTL, from the word itself, offers you that #vanlife experience in Canada. This Montreal-based business allows you to explore not just Canada but also the United States with its range of campervans and 4x4. One thing that sets them apart is the fact that dogs are welcome inside their units. So, for furry parents, this such a great advantage! Not only that, rentals include 200 km per day as well as complete kitchenettes and comfy beds. And if you're planning to be on the road for quite some time, then they have long-term packages for you to avail of.
Fleet
There are two units for rent―a cozy campervan and a sturdy 4x4. These automatic units can accommodate up to 5 persons. All rentals are equipped with cooking necessities and sleeping essentials. You can also add some extras like car seats, camping table and chairs, outdoor shower, portable toilet, and even board games and books. And to make your trip more fun and memorable, they rent out sports equipment such as paddleboards, bikes, and fishing rods.
Vehicles
Dodge Promaster 2500

Perfect for couples and even small families, these campervans are well-thought-out for a nice, comfortable road trip. Each campervan is equipped with a full kitchen, portable toilet, electrical outlets, and hot water tank. The retractable rear seats easily convert into one or two double beds. Not only that, the Dodge Promaster 2500 models are very easy to drive and park because of its built.
Jeep Wrangler Sahara Unlimited
If you want a legit adventure, then the Jeep Wrangler is a great fit for you and your friends. Renting these off-road vehicles can take you to places campervans are restricted. Be prepared for an audacious sleeping arrangement though because instead of sleeping inside the unit, you'll have to rest in the rooftop tent. Don't worry because the tent comes with mattresses, pillows, and other sleeping essentials.
Insurance
Amazingly, they offer 3 insurance packages for different types of travellers. The Basic insurance/ security deposit is $2,500. If you want to get more coverage, you can either have the Enhance at $15/day or Optimized at 25/day. The Enhance now features an extra driver, tire coverage, and an additional 25km per day. On the other hand, the Optimized gives you 2 extra drivers, protection for tyre, windows, and windshield, and an additional 50 km per day.
Reputation
VanLife MTL provides two different options for two different travellers. If you want a cozier road trip, then their Dodge Promaster 2500 models are for you. And if you want a daring adventure, then conquer the off beaten paths with their Jeep Wrangler. Both units cater to families and friends up to 5, along with your furry pets. These well-equipped vehicles are stored in their depot in Montreal. Despite the limited rental range, they have remained to hold a good reputation for travellers visiting Montreal.
Summary
Whether you want a cozy campervan hire or an adventurous road trip, VanLife MTL has something for you!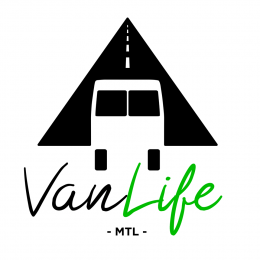 From the Agency
No word from this agency yet. Come back and see if they checked in soon.
Pros
Two vehicle options for two types of travellers
Pet-friendly units
Well-equipped vehicles
Good reputation
Cons
One depot only
Up to 5 persons only
Limited rental range
See who else rents RVs in the same cities
Instant Price Comparison
Just Got Questions? Want a Quote direct from the company?
Fill in this form to contact the Agency direct.
Write Your Own Review
Tell the world about your experience renting from this company
Have you experienced VanLife MTL?
Be the first to leave them a review and help others on their journey.