New Zealand
Editors Review
From the company name itself, Classic Campers specializes in vintage campervan hires, including VW Kombi, Vanagon to T4 Transporter and some custom units.
About Classic Campers
This small husband and wife company in Stillwater, Auckland provide campervan rentals for those looking for a vintage kind of road trip. They have an extensive selection of classic vehicles in the Volkswagon range. In Addition to the Auckland main branch, they have staff in Christchurch, Wellington, and Queenstown.
Fleet
The Classic Campers rental fleet is a combination of mostly old campers with some modern options. These units are mostly 4 berths with manual transmission so you need to take into the shifting of gears all throughout the trip. There are also automatic units but are only limited. Do not expect for a fast, fancy car with extravagant features because these campervans could take a little time and a dose of patience.
Vehicles
Westfalia Split Window

Featuring a 1.8l 4 speed manual gearshift and split window, the 1966 Westfalia is a 4 berth with 5 seat belts. To accommodate everyone on-board, sleeping places provided are the full width double bed and two singles. The kitchen is equipped with 2 burner gas stove, sink unit and 75l compressor fridge/ freezer. The removable table can be used for alfresco dining. And with the gas heating, say goodbye to cold nights.
Kombi – Westfalia

The Kombi Westfalia comes in two hues— the green (1969) and the red (1972). Both campervans are 5 berths with lower double bed and small upper bed. The pop-top roof not only gives extra sleeping place but also give ventilation and light. There are 3 seats up front; hence, this unit is a non-walk-through. Get out in the car to access the living room/ bedroom. Store your clothes and other stuff inside the wardrobe.
Auto Kombi – Sopru Custom

This bright Kombi is little miss sunshine with its 2.0l auto gearshift and vibrant features. Appointed with two double beds, the camper provides a 2 burner gas stove and grill that swings out for easier cooking and 60l 3-way fridge/freezer for your drinks and food. If you want to stick with shifting gears, there's another Kombi camper, a 1973 model with a 1.8l 4-speed manual gearshift.
Kombi – Custom Devon

This Kombi Custom Devon comes in two colors: 1973 and 1975 in orange and 1975 in blue. The cool blue is a 2.0l 4-speed manual gearshift with certified self-containment blue sticker while the beaming orange is a 1.8l 4-speed manual gearshift with hot and cold pressure, external shower extension, and grey water tank. All are 4 berths campers, with a lower bed from the convertible bench and the upper bed in the pop-top roof.
Westfalia Tintop
This could be your dream mint green machine featuring a 1.8l 4-speed manual gearshift. A 2 berth camper with 5 seat belts, the unit is a breath of fresh air. It is equipped with 1 double bed, kitchen with 2 burner gas stove, sink, fridge/ freezer and more.
Kombination Kombi
These 1972 Kombi/Microbus models are 2.2 litre air-cooled with front and rear sway bars for improved handling. Uniquely, these campervans can be configured in multiple ways: the base vans seats 3 but can add up to 9 seats for extra seating. The top vintage rack fits well with your luggage. Aside from the camping kit, cooker, and compressor fridge, you can avail of the optional tent. Because of its versatility, these campers have been used commercially, including Mitch James Music Tour Van, Ben and Jerrys Promo Van, Spark Mobile Wireless Hotspot Van, Auckland Council Show your love by voting Van, Haumoana Youth Group Van, and Paddock Racing Van.
T25 Auto Vanagon – Devon Camping Conversion

Good family option, the T25 Vanagon – Devon Camping Conversion is an automatic unit featuring a medium double and full-width double bed. The kitchen comes with a sink and running water. The spacious removable table seats all 4 passengers, plus this unit is equipped with 2 burner stove and grill and 45l compressor fridge/ icebox. You have an option to add a concealed chemical toilet for added convenience.
T25 Vanagon – Sheldon Hi Top

For couples or starting families up to 4 looking for a large body and extended headroom, the T25 Vanagon – Hi Top is a great option. The spacious interior tailors swivel front seat, two double beds, an equipped kitchen and chemical toilet. If you're only travelling in two, the upper bed can be converted into an extra storage room.
T25 Vanagon – Westfalia Pop Top

Another vivid camper is this spacious and powerful T25 Vanagon – Westfalia Pop Top. With the 2.3l 4-speed manual gearshift and Audi 5 cylinder, this unit is can give you smoother and reliable ride complete with sleeping areas for 4 people, nice kitchen, and entertainment features. Also, this one certified a self-contained vehicle.
VW T4 Transporter

For a luxury Euro style campervan hire, this type of camper offers two options: the T4 Transporter (4/ 5 berth) and the T4 Reimo Transporter (4 berth). Both units highlight their 2.5l 5-speed manual gearshift and powerful turbo diesel that could give you a fancier ride without breaking the bank. Also, these spacious campers provide two double beds, ample storage and upgraded amenities like microwave, 50l fridge/ freezer and CD player with radio.
VW T4 Winnebago Auto

This VW T4 Winnebago is the option for those looking for a vintage car with a touch of modern vibes. Tailored with a 2.5l petrol, 1996, auto gearshift, this modern VW sleeps 4 to 5 people with its double beds. Aside from the interior bathroom with shower, toilet and central heating, the unit provides hot and cold pressure water mixer, including an external shower extension. For outdoor fun, you'll have the large built-in awning.
VW Tdi T5 Glampervan

Want to try glamping? These 2.5 Tdi auto campers allow you to travel in style and comfort. With two options, you can choose the right model based on your preferences. Both are technically 2 berths that differ on the pop top sleeping capacity, either 2- 3 or 3- 4 people. The vehicles are furnished with solar powered 12v led lights, portable tabletop gas cookers, portable chest fridge, portable water tank and optional annex.
Mazda Bongo Auto Free top

For Mazda enthusiasts, you get two options: the Mazda Bongo Pop Top- Manual and the Mazda Bongo 4WD Pop Top – Auto. Both Mazda models feature turbo diesel power & economy and sleep 2 to 4 people with its double bed up and folded seat double below.
Toyota Townace

A 2 berth unit in 2.0l 5 speed manual gearshift, this 1996 Toyota Townace is a classic camper with standard features such as a full-width double bed, portable gas stover, cooler, and running water/ sink. But to make your trip more comfortable, you get to use the outdoor table, camping chairs and rear canopy option.
Insurance
All Classic campers have a comprehensive insurance cover. The renter is responsible for the standard excess of NZ$5000, which also includes damage to windscreen, tyre, overhead, underbody as well as towing and recovery costs. This is a great thing as so many companies don't cover these things and leave that only in the fine print. What does this mean really? Well if you crash the vehicle you are up for the cost of the first NZ$5000 but at least the windscreen, tyres towing etc are included in those costs - others will add the cost of towing, tyres, windscreen ON TOP of the $5000 damage to the vehicle. So, overall, the Classic-Campers policy is fairer to the renter.
To reduce the standard excess, you can avail one of the two insurance options: Safe at $25.00/ day for a maximum excess of $1400 and $2250 for drivers <25) or the Super Safe at $40.00/ day for an excess of $250 and $1200 if <25. Both reduction options are limited to a maximum of 50 days but already includes free windscreen cover. The security bond can be paid through credit card.
Reputation
Classic Campers runs a range of older vehicles, particularly vintage cars, which may be finicky for those used to all the conveniences of modern vehicles. Good thing, the reputation of the company is quite reliable, and you can get a hold of a unique campervan experience with their extensive array of vintage vehicles. Accordingly, before renting a classic car like that of Kombis and Vanagon, you need to be very familiar with, if not in love with this kind of campers. Just go in eyes open and don't forget to read the fine print carefully. Remember, these cars need a little bit of patience and a dose of respect. So, take it slow and experience a real, classic NZ adventure.
Summary
Classic Campers targets a specific market and only those looking for a laid-back road trip with an unassuming vintage unit will appreciate their selection of classic yet mechanically reliable campers. Kudos to them for sheer amount of choice they offer in the classic car niche.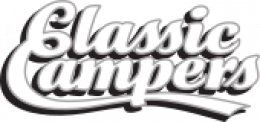 From the Agency
We specialise in Classic Retro VW Kombi camper van hire and modern camper rental (also known as VW T2 Microbus, Bulli, Vanagon VW T25, VW T4 , VW T5 Transporter or Combi hire). We would love to help you have an awesome adventure in NZ! We are based in Auckland, but also operate out of Christhchurch, Queenstown and Wellington. Our classic vans all have upgraded motors and keep up with most traffic and hills well, The vans are well serviced, and overall very reliable (despite above ill informed editor comment) with less than 1 in 300 days hired presenting a breakdown, eg starter motor fail or cable break, we also include most likely needed spares to enable as quick as possible resolution, and vans are all covered by 24*7 AA road service assistance if needed. Check out full range and details on www.classic-campers.com
Pros
Laid-back road trip
Competitive rates with inclusion of cooking and sleeping kits
Large selection of vintage units
Decent extras included in the insurance excess
Cons
Older vehicles, not for picky travellers
Could be tricky to maneuver
A little smaller that modern campervan design
See who else rents Campervans in the same cities
Instant Price Comparison
Just Got Questions? Want a Quote direct from the company?
Fill in this form to contact the Agency direct.
Write Your Own Review
Tell the world about your experience renting from this company
Have you experienced Classic Campers?
Be the first to leave them a review and help others on their journey.