New Zealand
Editors Review
Bedmobils is an independent budget campervan hire company in New Zealand with specialty in offering osy, easy-to-use and individually named campervan.
What Bedmobils Tells Us
Started in 2004, Bedmobil is a small but provides big service to renters through their limited fleet of medium-sized campervans. They want each renter to experience a homey campervan ride instead of being just a number in some big rental corporations in NZ. Their campervan concept is about budget travelling the scenic roads in a simply snug unit with standard facilities. No head-turner graffiti or no sexist slogan— just plain units with some marketing hints! Each Bedmobil unit has a unique name and are great travel companions so that you'll have a more homey campervan experience.
Fleet
Bedmobils, from their name itself, makes sure that you'll have a holiday cosy night sleep with their sleeping quarters, so their campervans are furnished with proper and comfortable mattress instead of a thin foam piece. Save money because the campervans are older models with low fuel consumption; plus, you have the option to choose either manual or automatic model. The compact dimension of these Toyota Hiace or Nissan Caravan models make it easy to handle and park in standard spaces. However, your comfort might also be restricted. The units aren't really recommended for those looking for extended internal height but instead those who would't mind going outside to stretch your legs and arms. There are also many storage areas for your clothes, outdoor stuff like surfboard, skis and bikes.
Vehicles
3 Seater

Seating and sleeping up to 3 people, this clean and cosy campervan can accommodate two adults with one kid because of the fitted baby/child seat. The unit provides a double bed foldable mattress including bedding for a warm sleep at night. Since the bed inside can only cater two people (unless you want to squeeze in your child between your private space), you can rent out a tent and mattress during your holiday for the extra passenger. Aside from the black tinted windows, there are black curtains all over the sides so that you can travel discreetly.
6 Seater

A 6-seater but still a two berth campervan, this motorhome has six seat belts— three at the front and three at the front lounge, and can fit 3 baby /child seats. You can also tag along other 2 passengers but it's advisable to hire a tent. The kitchen equipment includes includes pots, pans, cups, plates, bowls, cutlery and more so that your cooking sessions wouldn't be bothered!
Insurance
A full cover vehicle insurance is already included in the daily rates, but the insurance excess depends on the age of and certain specifications set by the company. Excess are as follows: NZ $2,100 for 18 to 20 years old, NZ $1,600 for 21 to 24 and NZ$1,050 for 25 years and above. Limit your liability by availing the insurance reduction options below.
25 years and above: NZ$10/ day (maximum of NZ$250) for excess of NZ$500 or NZ$20/ day (maximum of NZ$400) for excess of NZ$150
21 to 24 years: NZ$15/ day (maximum of NZ$50) for excess of NZ$500 or NZ$25/ day (maximum of NZ$600) for excess of NZ$150
18 to 20 years: NZ$20/ day (maximum of NZ$1,000) for excess of NZ$500
Reputation
Bedmobils takes pride of campervans that don't have ridiculous paint jobs. Still, there are marketing touches with the exteriors and your trip could act as the company's moving billboard. The reputation of the company revolves around friendly providers and nice campervan layout. These units are good choice for 2 adults and a kid who are on tight budget. But because of the limited options as well as restricted interior construction, renters looking for a fancier trip shouldn't bother and just go with other rentals to avoid disappointment.
Summary
Renting a Bedmobil campervan means you'll be travelling with a great and reliable companion while you're on your quest to explore the unknown. For sure, you will miss your camper after your NZ holiday!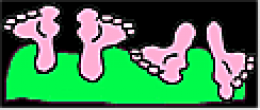 From the Agency
No word from this agency yet. Come back and see if they checked in soon.
Pros
Get a full size spring bed
Cheaper rates
Friendly providers
Cons
Full size spring mattress takes up a lot of living space
Very limited options
Only one depot
See who else rents Campervans in the same cities
Instant Price Comparison
Just Got Questions? Want a Quote direct from the company?
Fill in this form to contact the Agency direct.
Write Your Own Review
Tell the world about your experience renting from this company
Have you experienced Bedmobils?
Be the first to leave them a review and help others on their journey.