New Zealand
Editors Review
Last Updated: 10/24/19
The Bus Haus is a family-run business that continues to offer affordable 2 to 6 berth campervans, mostly Volkswagen models. The depot in Auckland is the only branch of this company with the largest collection of VW in the country.
About The Bus Haus
The Bus Haus prides itself on providing travellers with cheap selections of campervans made of VWs. Volkswagen fanatics will surely fall in love with the extensive range of iconic vehicles on fleet. Travelling around the scenic NZ landscape with a classic campervan is definitely a ride down the memory lane and downright romantic. However, there are lots of things to be considered before cashing out your hard-earned money to the company. Most customers who have rented out a campervan from The Bus Haus were completely displeased with the campervan hire—from integrity issues to after-sales concerns. Considering the almost all-negative reviews, the company may be pretty unattractive even if they offer a free pick-up and drop-off from and to Auckland International Airport.
And before you forget, it's highly recommended to know the freedom camping rules in NZ that vary per district.
Fleet
Travelling around the country with a VW logo on your campervan is a head-turner, making The Bus Haus fleet a serious lure for VW enthusiasts. There are heaps of choices for everyone, ranging from 1960 to 2003 models. The fleet is divided into three selections: T25 or T3, T4, and T5, with each campervan featuring unique names such as Todd, Westy, Ziggy II, Dale and many more. Some of these 2 to 6 berth campervans carry the self-contained certification, giving you access to limited NZ sites and saving you money from parking fees. Though there are several campervans on offer, the vehicle specifications are not given in detailed. It is best to request an online quote to have a comprehensive package for each campervan.
Vehicle
T25
For the T25, there are quite a lot of choices— Breezy, Bluey, Daisy, Fat Ass, Fran, Frumpy, High Top, Nomad Trailer, Smiley, Snowy, and Rumpy. The T25 or the Volkswagen T3 emphasizes its air-cooled engine at the rear, which is one of the few models with such a feature. These are normally run by older versions so you need to have extended patience as well as a thing about classical vehicles or else you'll not totally going to enjoy your trip.
T4
A step-up VW, T4 campervans highlight the new interior fit-out with front-engined and water-cooled features. These models are 2 to 6 berth campers that brag its inclined double bed up top. The top space makes it more convenient, especially during sleeping time. It also doubles the space within the campervan, giving area for your luggage and other camping essentials.
T5
The T5, which is the 5th generation of VW, is the ideal pick for those wanting a posh accommodation on wheels. Let's begin with the T5 Snow White—a 5-berth campervan good for three adults and 2 children. Just like the VW T4 models, these vehicles also accentuate the double bed up top, but rather more impressive. Made of Maggiolina roof rack, this insulated tent turns the cold nights into warm and comfortable sleeping sessions for two. There are spacious storage lockers along with the permanent double bed.
Insurance
Just like most campervan rentals in NZ, the insurance coverage is included in the daily rented vehicle. And for Bus Haus, the excess is $2,000, which must be paid before the rental period. However, the excess or deposit can be limited up to $500 only if a $20 per day is added to the daily rate. The company also limits itself from additional costs such as handling fees and repairs due to accidents.
Reputation
Over the years, the company has accumulated bad reviews from their customers, mainly because of poor service and countless broken promises. The customer's plea for justice is the 'over-promised' and 'under-delivered' concept of Bus Haus. Many ranted because of the certain issues they had to experience during and after the rental period. Limited power supplies to engine warning light relentlessly flashing are just some of the typical road scenes that disappointed the travellers. And to make things worse, the super-delayed refund of upfront payment would take forever. There are even previous clients who already took legal actions for them to receive their refunds.
Summary
With all the negative feedback and words of caution from previous customers, it is advisable to look for other options and avoid the company. There are many reputable rental companies in New Zealand that will give you an affordable and exceptional campervan hire experience. Bus Haus' extensive collection of the classical VWs may be a charm, but it's just one of the many important factors you need to consider. As a rental company, it is always best for the owners to take responsibility for what he or she is committed to.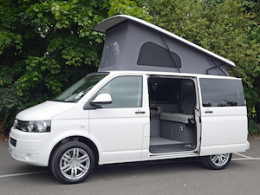 From the Agency
No word from this agency yet. Come back and see if they checked in soon.
Pros
Extensive choices of Volkswagen models
Affordable rates
Cons
Negative reviews from customers put the company in a bad light
Only one depot
After-sales concerns took a long time to be resolved
Court judgments against the owner
See who else rents Campervans in the same cities
Instant Price Comparison
Just Got Questions? Want a Quote direct from the company?
Fill in this form to contact the Agency direct.
Write Your Own Review
Tell the world about your experience renting from this company
Have you experienced The Bus Haus?
Be the first to leave them a review and help others on their journey.