United Kingdom
Editors Review
Touring Cars is the one of the oldest motorhome rental companies in Europe. If you are looking for value for money on your rent, you will be doing good but not really perfect from their wide range of motorhomes and campervans.
What Touring Cars Tells Us
Serving different European countries for more than 3 decades, Touring Cars is quite cheaper than the others, giving them edge when it comes to travellers on shoestring budget. There are heaps of choices, ranging from family campervans to small motorhomes, which are not just limited to one country. They offer rentals in Estonia, Finland, Iceland, Norway, Sweden, Spain and UK. However, they only have one branch in the UK, which is located in Manchester. To recompense the limited station, the company provides free VIP airport pick-up service and one way rentals to let you explore distant places without returning the motorhome to its starting pick-up point. Aside from that, you have the possibility to pick up or drop off your motorhome of the day. And, your furry family members are welcome inside the Touring Cars motorhomes!
Fleet
The wide array of choices are well divided into campervan for adventures, RV for trekking, campers for city breaks, RV rental for small families, motorhome for groups, camper for families, luxury motorhome hire and campervan couples. So whether you're travelling as a couple, together with your family or even with a bunch of friends, you'll find a campervan that fits you perfectly. The fleet is consist of recent motorhomes, mostly luxury units with unlimited rental mileage. Also included in your motorhome hire is a linen package which can be replaced for a freshly laundered supply if you pass one of their rental stations across Europe.
Vehicles
Van

The Van is a new rental motorhome that beautifully represents a small yet compact unit full of same useful facilities as bigger models. This petite but striking motorhome is wonderfully suited for couples looking for either a laid-back road cruising or a simple city tour. The practical design and innovative layout bring a new height for comfort and convenience while on the road. Designed for two people, this model has one double bed situated at the back area and small dining area in the living room.
Mini Camper

From the word itself, the Mini Camper is relatively petite, making it the smallest among all other motorhomes on offer. This vehicle is good for two persons who wouldn't mind sharing the limited space together to explore the urban drives or the rural routes. Because of its size and fuel efficiency, this is perfect for low budget traveling. Despite of the constricted layout, the Mini Camper is equipped with two comfortable seats in the front, a double bed at the rear, and nice storage under the bed. Also, tableware and cutlery are provided already inside.
Family

With kids in mind, looking for a motorhome that can cater all of them can be hard. But with this Family motorhome all your worries can be set aside. Specifically designed to accommodate a family up to 6, your kids will really fall in love with the rear bunk beds while adults can depend on the spacious double bed in the cab-over. Even more sleeping area can be placed in just a minute with the convertible dinette in the living area.
Small

For a private family holiday, the Small motorhome can give you enough or even more than enough comfort you could think of. This is actually the second smallest option; hence, it is perfect for the urban streets. The layout of this unit is designed for two people, with the cozy double bed at the rear and the sizable kitchen area in front. This semi-integrated vehicle leaves more space inside for you to do your morning exercise or daily chores.
Medium

The Medium motorhome has the same model with the Small motorhome but with bigger internal layout and extended space. Because of this, it is tagged as the most versatile motorhome on fleet, offering a 4-person sleeping capacity and apartment-like facilities. Accordingly, the interior of this unit features the latest design, starting with the fixed double bed or two separate single beds to the pull-down bed at the living room ceiling. The large storage spaces keep your belongings in place while you are travelling to the most remote locations.
Large

If you hate limited space, then the Large motorhome is very convenient as it offers the biggest possible room for everyone on-board and largest storage space for all your stuff. Because of the expanded layout, there's no need to leave anything behind or restrict yourself from moving around! This 6 berth motorhome is the largest Touring Cars model that furnishes three double beds: first at the rear, second at the transformable dinette and third in the alcove.
Luxury

There's nothing wrong with experiencing a lavish holiday once in a while, and if you're dreading to have one, then this fine motorhome ride can assure you of something worth your savings. The Luxury motrohome has two options: the two berth and the 4 berth setup, both feature an elegant interior design from corner to corner. The five-star facilities take even further, supplying air-conditioning for utmost comfort and TV system for on-board entertainment. This category also features a premium kitchen with posh kitchenware, and the bedroom with modish linen kit.
Insurance
Each motorhome includes a basic insurance with deductible of € 2, 800 per accident or damage. Deductible can be reduced to as low as € 0 per damage by paying an additional daily fee. There are three insurance options: TC Plus at € 9 per day for € 1200 deductible, TC Premium at € 19 per day for € 600 deductible, and TC Total at € 49 per day for € 0 deductible. Adding € 7 per day on top of the insurance option will include windshield and tire protection. Take note that deductible will be required upon pick-up of the motorhome through credit card.
Reputation
While the company market themselves as one of the most reliable and reasonably priced rental companies in Europe, it seems that they have several issues about unjustified damages and unfriendly staff. As a large rental corporation, personalized and friendlier service aren't really something to look forward from these companies. Still, their extensive rental experience for more than 3 decades as well as their wide range of rental options give them an edge.
Summary
Touring Cars caters a lot of European countries with their budget to mid-range rates from their extensive fleet of motorhomes. Just a piece of advice though if you opt to rent a vehicle from them, carefully check the vehicle for any scratch or dent before starting with your holiday to avoid substantial charging.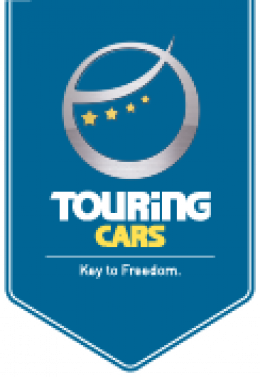 From the Agency
No word from this agency yet. Come back and see if they checked in soon.
Pros
Caters a lot of European countries
Wide range of rental options
More than 3 decades of rental expertise
Cheaper rates
Cons
Several complaints about unjustified damages
Unfriendly staff
Only one depot in UK
See who else rents Campervans in the same cities
Instant Price Comparison
Just Got Questions? Want a Quote direct from the company?
Fill in this form to contact the Agency direct.
Write Your Own Review
Tell the world about your experience renting from this company
Have you experienced Touring Cars?
Be the first to leave them a review and help others on their journey.