United States
Editors Review
Have all the fun and R & R RV Rentals do all the work with the help of their generous fleet of RVs that are of great value.
About R & R RV Rentals
A family-owned rental business with depot in Chicago SW Suburbs, R&R RV Rentals is built to provide an extensive mix of Class A and Class C motorhome rentals as well as towable hires. The company is just small but they operate a pretty large fleet of recreational vehicles. They have standard pick-up and drop-off times that you need to comply, especially when returning the RV. They do not have other depots so you need to allocate time for picking up and returning your vehicle. And unlike other rental companies, they pre-authorize up to $100 in case of a breakdown. Just call them and they can provide you with larger authorization repair. If you're planning to travel outside the US, you can but only in Canada.
Fleet
From Class A to Class C and travel trailers, there's a great chance you'll end up with the RV that fits well with your preferences. The motorhomes are mostly large models with only one 23' unit while the rest are 28' to 43' in length. The free 100 miles per night or up to 150 free miles for rentals 8 nights and above can give you a great deal of savings. The units are not brand new but not also very old. These are well-maintained RV with no marketing traces or whatsoever, which is a great thing, especially if you want a more discreet and personal holiday.
Vehicles
Class C RVs
23' Thor Majestic
A 5 speed automatic with Ford V-8 Chassis E 350 engine, this 6 berth motorhome is the smallest among all the units on fleet. Even with its length, it comes prepared with all you need for a pleasant holiday on wheels. The 110-volt roof air conditioner assures you'll have comfortable stay all throughout your trip. The kitchen offers useful facilities such as refrigerator, 3 burner cooktop, microwave oven and furnace. With the on-board shower and toilet, there's no need to deprive yourself with utmost comfort!
28' Majestic
A bigger Majestic at 28', this unit features an upgraded Ford V-10 chassis engine to make your driving as smooth as it can be. Seating 9 and sleeping 8, the motorhome is a delightful option for families wanting some scenic viewing while on the road. The large windows in the living room makes you want to day dream all day. Your panoramic sightings do not end there as the rear bedroom also comes with pretty huge windows for serious stargazing at night.
28' Chateau
Another 28' motohorhome is the automatic Chateau model. Actually, this unit is very much the same with the 28' Majestic― from its vehicle specifications to internal layout. The model also has power brakes, power steering, in dash air conditioning and cruise control for a breeze-like driving. The inside features comes with a nice kitchen, dinette area, and bathroom.
28' Four Winds
The 8 berth Four Winds is the last of the three 28' motorhomes by the company. The vehicle is also automatic with a Ford V-10 chassis engine. There aren't much difference with this unit compared to the other two units of same length. This one provides same facilities as well as same capacity for the fresh, water heater and sewage tank.
32' Conquest Bunkhouse
For families with lots of kids or group of friends travelling in unison, the Conquest Bunkhouse is the right match to sleep all passengers without any restriction. Sleeping up to 10, there's a place for everyone on-board, whether you want to sleep on the rear bunks or at the cab-over bed. This 32' motorhome has a simple yet practical design to provide generous interior space. There are two slide-outs to give extra room for comfort, and if you've got lots of things to store, there's a basement storage for your extra stuff.
Class A
30' Four Winds Hurricane

The simple exterior does not fully define this 6 berth Four Winds Hurricane. At 30', this Class A motorhome offers stylish and convenient provisions inside the main cabin. Starting with the rear queen bed with closet and wardrobe to the booth dinette and sofa sleeper with overhead cabinets, the RV is all you need for a delightful holiday. The bathroom may either come with a tub or shower. For the entertainment set, enjoy the TV situated on the cab-over .
38' Sports Coach

Seats 10 but perfect for 6 sleeping adults, the Sports Coach allows you to travel in a smooth and swift ride. This elegant 2005 Cross Country Se 376DS features a freightliner chassis with 300HP diesel engine and is nicely designed with alluring furnishings that include a rear island bed, solid surface counter top, side bath with shower and a lot more. This model is fitting for those looking for beautiful features in and out.
43' American Eagle

The American Eagle is the biggest at 43' and the most luxurious motorhome on offer that only sleeps up to 4 people. With an exceptional combination of powerful performance and elegant comfort, this makes this posh Class A is the most coveted unit. There are 4 slide-out room toppers as well as full length & half length slide-out cargo trays for extra comfort. The aluminum wheels, keyless entry, power patio and door awnings, window awnings and ducted roof A/Cs with heating strips bring a stylish comfort to all passengers. After a long drive, relax on the fancy cockpit with Ultraleather™ seats or spacious dual sleep number bed.
Insurance
First, you can provide a binder from your own insurance company that allows you to add the rented RV to your existing policy. If your insurer does not allow it, you may insure the vehicle from other company and request a binder then present it to them. Just make sure that the RV isn't double insured. You may also add a third party commercial insurance for the RV. Just coordinate with R & R RV Rentals.
Reputation
Renting a unit from R & R RV Rentals can save you a couple of dollars. The RVs aren't the newest on town but these are pretty maintained at family standards. Since the company is a family-owned business, personal touches within the motorhome could be presumed but not really to be expected to avoid serious disappointment. They have a nice fleet of Class A, Class C and travel trailers to choose from― all with free 100 miles per day and 5 hours generator use daily; hence, adding points to their good reputation.
Summary
The company offers great value motorhomes and travel trailers in the suburbs of Chicago. You can rent a unit from their wide array of recreational vehicles that are well-priced and well-equipped.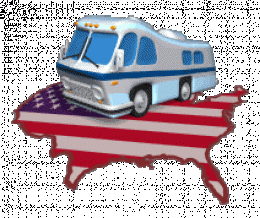 From the Agency
No word from this agency yet. Come back and see if they checked in soon.
Pros
Competitive rates
Family-owned
Extensive fleet
Cons
Only one depot
Not really popular
See who else rents RVs in the same cities
Instant Price Comparison
Just Got Questions? Want a Quote direct from the company?
Fill in this form to contact the Agency direct.
Write Your Own Review
Tell the world about your experience renting from this company
Have you experienced R & R RV Rentals?
Be the first to leave them a review and help others on their journey.