Australia
Editors Review
Last updated: 8th May 2021
Spaceships Rentals Australia now have offers pick-up and drop-off services in Byron Bay, making their depots a total of 6 locations. Along with that, they welcome the new addition to their fleet―the Beta 4-berth.
---
Spaceships Rentals Australia makes a good case for why it's one of the country's go-campervan rental companies! With no hidden costs, plenty of amenities, and a quite reliable reputation, they're a class act for the budget market. Their vehicles cater to couples and small families up to 4.
About Spaceships Rentals Australia
Spaceships Campervans were winners of the 2011 and 2013 Golden Backpacker Award in the category: Best Car / Campervan Rental Australia: Is there a good reason? Let's know more about this company. To start, Spaceships was founded in 2004 by a group of businesspeople who spent a quarter century catering directly to the needs of backpackers and other travellers. The minds behind Spaceships Campervans realized that most travellers wanted an option in between the bare-bones offerings of most budget campervan rental companies and the oversized, overstuffed, and overpriced alternatives rented out by the high-end companies.
Before, they encourage their own community of clients and enthusiasts to meet up, collect information, swap DVDs to help pass the time on long trips, and generally touch base with other like-minded individuals. This is done through the company's proprietary "Space Mates," outposts that are positioned along the road for Spaceship renters, Initially, they have 36 of these different "Space Mates" throughout the country. But with the travel restrictions due to the pandemic, it seems that they no longer offer these features. Still, Spaceships Campervans Australia offers depots for picking up and dropping off your vehicle in Brisbane, Cairns, Melbourne, Sydney, and the newest location in Byron Bay. While limited compared to some of its competitors, Spaceships Campervans Australia's small range of depots is located centrally enough that most people won't have any problems hiring their services. In addition, they provide free travel and camping app to help you find the best campsites in the country. And to assist you in preparing your itinerary, they have a series of informative blogs available.
Fleet
Spaceships Campervans Australia offers late model cars. While Spaceships Campervans was founded in 2004, it didn't reach Australia until 2007 (starting in New Zealand), and none of the campervans in their fleet is older than that, with new cars (complete with new features) developed regularly. Currently, they offers its clients 4 kinds of campervans, all budget-friendly options that accommodate 2 to 4 people.
Alpha
The original "Spaceship" is a custom Toyota Estima called the Alpha 2 berth. The cars themselves are stylish, iconic and filled with plenty of perks, though it doesn't come in 4WD or an external awning. More so, it runs off a tank that can only take you 500 km without a refill. Each Spaceship comes packed with a large double bed that can extend outwards for external sleeping, a dual-burner cooker, seating for 3-4, a DVD/CD player that can connect to your iPod, a large and secure storage space, a small fridge and even a solar-powered shower! So, if you're looking for a simple yet still convenient unit for 2, this is a decent campervan.
Beta
The next unit available is the Beta 2 Berth, which is based on the Toyota Previa. This is very similar to the original Alpha 2 berth but has an extra side sliding door and an awning the comes out the back to help protect against the elements when cooking. Both models seat 4 people and I have come across a Dutch mob that was sleeping all 4 inside the campervan at night. I don't recommend it for maximum comfort. Maybe if you get a small tent, that would be be much better.
Beta 2S
If you want extra space for two, then the Beta 2S is recommended. This premium campervan seats 2 people and still leaves a roomier interior because it does not have a backseat. As a result, it offers 40% more space inside the camper. However, this unit is not meant for those travelling with kids because it doesn't come with a baby or child seat capacity.
Beta 4-berth


The Beta 4-berth is a cost-effective campervan for two couples, groups of friends, families with kids, and travellers who simply want extra space. The rooftop tent is the main highlight of the unit as it provides extra sleeping arrangement. Other than that, it has more or less the same features and inclusions as Beta.
Insurance
The standard insurance excess, which also corresponds to the security bond to be paid at the time of vehicle pickup thru credit card is $5,000. There are two reduction options: Partial Reduction Option at $20/ day for an excess/ bond of $1,500 or All-Inclusive / Full Cover at $30 for $0 excess/ bond. The All-Inclusive option already includes wind cover, window/ glass tyre, roof and underbody damages, as well as single vehicle accidents.
Reputation
To this day Spaceships Campervans Australia has remained a small business focused on meeting the needs of independent travellers and backpackers. They target those who are looking to explore the world on a budget without sacrificing comfort and style. However, this vision was shared by another company―Jucy Campervans. Jucy is the only other campervan hire company in the market that has these type of vehicles.
But because of the Spaceship community, this has helped build the company's great reputation. In fact, fans of Spaceships Campervans Australia are really ardent in their love! Proof of this love can be found quickly and easily by taking a look over at their Facebook page. With thousands of "Likes" and a very active community of individuals engaging directly and regularly with the company, it's clear Spaceships Campervans Australia is deeply appreciated by their clients! For a small, local company, Spaceships Campervans Australia has done very well for itself. It has found a unique place in the market and has attracted a close-knit group of loyal clients. Lastly, it has managed to grow at a fast rate without sacrificing what makes it so great!
Summary
Overall, Spaceships Campervans Australia is great value for money and will try hard to please you. If you only have a small amount of luggage, prefer driving a car rather than a van and want to be welcomed by other drivers when you see them, this little campervan hire company are for you.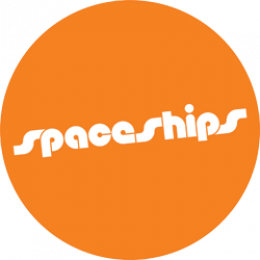 From the Agency
No word from this agency yet. Come back and see if they checked in soon.
Pros
Campervans that drive like cars
Great community
Cheap and no one-way fees
Stand out in a crowd
Cons
East coast only
Can't cook inside and no standing up
Kinda like sleeping in a car rather than a camper
Few issues
See who else rents Campervans in the same cities
Instant Price Comparison
Just Got Questions? Want a Quote direct from the company?
Fill in this form to contact the Agency direct.
Write Your Own Review
Tell the world about your experience renting from this company

2 Review
"
Stay away at all cost

"

I should read Spaceships feedbacks around some websites before booking with them (the real people ones). Firstly, nothing is good enough to be true, their cheaper prices and promises will get your attention straight away. I did not see these signs and now I am another scammed victim. They use tricky adds on their portal such as "book with confidence", "You will never lose your deposit" etc etc. at the end the will wash their hands with the fine print. STAY AWAY at all cost, there are hundred of companies around don't just go because pricing, like me. I'll regret always.

1

Service

1

Mechanical

1

Interior

1

Value
1 Review
"
Don't waste you money!

"

I can't recommend this rental company.
We rented the 4 berth Campervan with a roof top tent for two weeks.
As we picked up the car we couldn't lock the car so we asked the employer and he mentioned we should just slam the door and left us alone.
Whilst our travels we couldn't close the slide door properly what means we had to leave our car open all the time with all our valuables in it and it wasn't safe to drive at all. Because they haven't got a 24/7 Hotline we couldn't reach anyone!
In our last two days we had really bad rain, the roof top tent got soaked.
The passengers seat belt was not closing properly for two days until WE fixed it.
For spending this much money I was expecting a car that works properly.
All of a sudden we called them again after our trip and they gave us $281, which wasn't close to the amout they promised us, when we complained. After calling them again about the money, they didn't even consider it and were VERY RUDE to us.
Don't waste you money! Go to Jucy!

1

Service

1

Mechanical

2

Interior

1

Value
2 Review
"
No free cancellation contrary to what it says on their website.

"

DO NOT BOOK WITH THIS COMPANY, IT IS NOT WORTH RISKING THE LOSS OF $1000'S OF DOLLARS! We had to cancel our travel as the borders shut due to Covid. Contrary to the picture on their home page saying "free cancellation", Spaceships wouldn't offer a refund and instead offered a credit which was completely irrelevant to us considering how unpredictable travel plans can be. They don't even have a depot in my home state for the useless credit they offered. There are plenty of other companies who will give you peace of mind with legitimate free cancellation rather than the misleading information on their home page. I have made 5 phone calls trying to resolve this and not once has a manager been available to take an escalated call.

1

Service

1

Mechanical

1

Interior

1

Value
1 Review
"
Use jucy rentals instead!

"

Thought it would be a great time to travel within the state given Covid-19. This was motivated by their no cancellation fee, full refund policy during the covid period with no conditions written in their t n c's if giving plenty of notice. However the no obligations booking was not the case at all when booking. A $40 deposit was taken and when I had unforseen circumstances arise and had to cancel my booking the deposit was kept even though it clearly stated in their t n c's it would be a full refund. My deposit was kept on the basis that full refunds were only done on the basis you were affected by a border closure which is not stated in the t n c's. Do yourself a favour and go with jucy rentals, they are much better from experience.

1

Service

1

Mechanical

1

Interior

1

Value
1 Review
"
Avoid

"

Where to start.. I could talk about the far-from 'premium' 12 year-old vehicle or the lunchbox butane stoves which have been banned in most states or the rude staff. However, the worst part came weeks later. We received an email from a third party telling us that our credit card had been debited $30 for an infringement. The email did not contain a company name, a copy of the fine/infringement notice, an explanation of the infringement- nothing. Only when I responded to them, did they tell me it was an infringement that had been passed on to them by Spaceship, and they gave me no other information. To this day, I have no idea what it was for. Spaceship should be ashamed of doing business with a company like that.

1

Service

2

Mechanical

2

Interior

1

Value
1 Review
"
No help after accident

"

We (18&19) booked our "Beta 2S Premium" vehicle from Brisbane back to Brisbane for 37 days to travel the north (Queensland). The booking was all good and was pretty easy even though it was a bit expensive with the all-inclusive / full cover insurance (30$ per day plus the 50$ per day for the vehicle = 80$ per day). All in all we wanted to make sure we have the best insurance we could get. At the pick-up in Brisbane the people working there were very nice and the whole process was pretty easy and quick. The car was good to drive and we were good to go. After the first 5 days of travelling we had problems with opening the side doors, the trunk lid was broken (so we couldn't reach the fridge etc.) and the central door locking wasn't working anymore. On the 6th day, we had an accident with our vehicle. With our all-inclusive insurance, we just had to pay 100$ because it was our own fault, what we were told before. After we left the hospital, we tried to call the Spaceships Team but they didn't answer until the next day at 2 pm. Until then, we had to figure out on our own where to go to and where to stay. So on that day of the accident, they basically left us in the lurch without any support. When we finally reached them by phone, they told us that we have either the possibility to pay ANOTHER new insurance and get another vehicle (29 more days = 870$ extra despite our already payed all-inclusive insurance!!) or we cancel our booking and are left behind at the place of our accident without getting any amount of our remaining days with the van back, which they didn't tell us before. So in the end we lost a lot of money even with our "all-inclusive" insurance. We basically felt like they let us down and didn't help at all especially with our physical and mental damages through that heavy accident. This is why we will never book a Campervan with Spaceships Rentals ever again and wouldn't recommend it to anybody else.

3

Service

3

Mechanical

2

Interior

2

Value
1 Review
"
Mit dem Spaceship ? von Melbourne nach Sydney

"

Wir hatten unseren Spaceship für knapp 4 Wochen und waren sehr zufrieden. Das schwierigste war der Linksverkehr, aber mit Automatik dann doch einfacher als befürchtet. Wir hatten keine Panne, das Konzept von einem kleinen Van mit Kocheinrichtung und Stauraum ist super. Die Erweiterung der Schlafliege mit einen Überwurf-Zelt mit integrierten Moskitonetzen über der Heckklappe ist gut durchdacht. Man schläft luftig wie im Zelt, allerdings im Auto. Wer im Auto stehen will sollte eine andere und teuere Variante wählen. Durch die relativ kleine Größe verbraucht das Auto nicht zu viel und in den engen Straßen hat man wenig Probleme. Wir hatten ein neueres Modell was ich empfehlen würde, ist nur wenig teurer als die einfach Version lohnt sich aber. In Summe zu empfehlen, würden wir wieder machen. Unterwegs würden wir oft auf das Auto angesprochen, schien für viele Australier interessant zu sein. Oft sind wir mit dem Auto noch in kleine Lücken auf Parkplätzen hineingekommen.

5

Service

5

Mechanical

4

Interior

5

Value
, Australia
1 Review
"
We had an accident

"

Campers where super cheap and a little battered but thats what we payed for
We hired 3 campers/ 6 people for 9 days
3 days in one camper hit a calf on a back road. Just jumped out.
Camper front end was in bad shape .
Rang the company and took pictures. Car was not roadworthy no lights no indicators front passanger door did not open.
We had full stress free insurance. So accident was covered, but to get a replacement car was going to cost $1700
Which we did not have and no refund for the remaining 6 days that we did not have the camper.
The employees where lovely. Company policy.
Please be aware Stress Free insurance does not included a replacement car. Just be aware and go with a company that does included a replacement. It put a stain on our holiday trip. Especially since I had paid everything a month in advance and they still would not give me a refund for the 6 days we had no car.
No explanation Just NO

3

Service

3

Mechanical

3

Interior

5

Value
1 Review
"
Vehicle breakdown

"

I was a bit concenred about renting a campervan from spaceship, as I've read several reviews that testified about the bad mechanical state of the company's fleet.
But i decided to book the Premium beta 2s, because it's a newer car and I figured it would last better than the others.
But boy I was wrong. 5 days into our Journey and we found ourself with a dead engine in the middle of the highway.
Spaceship decided not the exchange our vehicle and instead they have refunded the remainder of our renting period.
We had to change our entire vacation style, as we could'nt find another campervan on such a short notice. The rest of the trip was much more expensive as you can presume, and even though we tried to reason with the sales departments, we didn't recieve any sort of compensation except the bare minimum which is the refund we recieved.
I highly reccomend you to avoid renting a campervan from Spaceship, as I assure you I am not the first one the his vehicle broke down and recieved such a poor treatment from the company. Just look for other reviews.

3

Service

1

Mechanical

3

Interior

1

Value
1 Review
"
The worst EVER

"

On the surface, this does what it claims, i.e. a low budget offering. But what they don't tell you is that their agents are making commission from selling insurance and they'll do whatever they can to force you to pay for insurance you don't need. So when I booked online I paid for the van and insurance which I thought, given the rough look of the vehicles, might be wise). When I came to pick up the van I was told I'd need to buy insurance, or they'd take $5000 from my account for the duration of my trip. Errrrr... I chose this company for budget reasons, how am I going to live without that $5000, even if I had it? Well, that's easy the assistant told me. Just buy some insurance from me. "But I already bought insurance when I booked", "Ah no, that one is no good. I can only let you keep your $5000 if you buy another insurance policy from me". I suppose this is legal. I'm sure they've had a team of corporate lawyers look over this and other money making schemes. But is it morally right? Hell no. Just take my advice. Avoid these money grabbing business men at all costs.

1

Service

1

Mechanical

1

Interior

1

Value
1 Review
"
Review of my Spaceships-Rentals-Australia hire

"

I hired the vehicle at just 3 days notice and there was nothing else available without spending a fortune elsewhere. Spaceship rentals staff are very friendly and helpful. They have mostly modern campers in good condition but ours was old and tatty! However, it was mechanically sound, not heavy on fuel and cost me $1000 less than I was expecting to pay for 6 days hire! My son loved the vehicle, I didn't, but we did have a great holiday!

4

Service

3

Mechanical

2

Interior

4

Value
C. Hjort Andersen
, Denmark
1 Review
"
Review of my Spaceships-Rentals-Australia hire

"

It had a startup problem when I went to get it, so took 5 hours in total to get roadassisence to fix it, with waiting. Not so fun when I then couldn't get anywhere.... Feels like it's wasted money that whole day.
The rest of the time though it just was a little slow to start the engine, but luckily startet everyday.

2

Service

3

Mechanical

4

Interior

4

Value
1 Review
"
Review of my Spaceships-Rentals-Australia hire

"

Does what it's meant to do Small, convenient. Just enough space for 2 adults and 2 kids. Staff were helpful, friendly and accommadating.

5

Service

4

Mechanical

4

Interior

4

Value
1 Review
"
Recommend Spaceships

"

We have rented Alpha type, pick up Melbourne, drop off Brisbane, December/January 2018/19, car was old, occasionally made noises for a short time, super clean, mattress more comfortable than expected, stuff very helpful, we needed to use a help line the second day - missing cutlery, broken shower, lady on the phone very nice and helpful. As a budget campervan rental company would recommend.

5

Service

3

Mechanical

5

Interior

5

Value
1 Review
"
DO NOT RENT FROM SPACESHIPS

"

Probably the worst and most dangerous experience I have ever had. I have hired a car before so I know the drill. We picked up our van and were driving to the west coast when within two hours the wheel fell off the van. We almost rolled off the side of the road down a cliff. The care was NOT roadworthy. We had witnesses who agreed that the nuts and bolts had not been tightened. We could have died if there was incoming traffic. Everything had sheared off and it has not been checked by a mechanic. We lost two days of out trip. We were 2 hours out of Christchurch and it took 20 hours to get a new vehicle. Everything at spaceships seemed incompetent.

When they sent out the second car, we asked the mechanic to check the wheels and again he stated that it was not roadworthy with every single wheel bolts needing to be tightened. HOW CAN THIS BE? Spaceships are willingly sending out cars to offer us a death sentence. The cars have over 300,000km and they hardly function. We were cringing on corners and were not confident in the cars ability. I would not recommend.

I would never rent for this company again and will probably escalate this inquiry further than I already have. Also, the windscreens are pathetic and they give you hopeless ones so that they crack and you have to pay for a new one.

1

Service

1

Mechanical

1

Interior

1

Value
1 Review
"
Choose another rental company!

"

Spaceship rentals will over charge for everything possible. A 5$ camping chair will cost you $50. Their administration fees are ridiculously expensive. Fortunately all of our gear was in fine condition when we returned the car or we would have needed to go to the bank for a loan. Even though we registered the car for the applicable tolls and had tolls charged to us, the company still sent emails that we did not and charged us admin fees for it. We called and confirmed the information with an employee from Linkt, the toll agency. Everything was set up accordingly, also emailed spaceship to make sure o and 0 were the correct ones. Everything was in order. This was before we went through any tolls. They still charged us for admin fees for not paying for tolls. Seems like a money grab. The whole trip you need to worry about their ridiculous fees they will charge you if anything happens to a chair, table, anything. This company makes it difficult to enjoy the road trip you are embarking on. The employees seem like they don't want to work there and are very disinterested. The company makes you sit down when you return the car and write a review, while they sit beside youth. This pretty much ensures the review is good. It's crazy a company would have you sit beside them and review the company. The van itself is very cramped, I understand you're sleeping in a car, but the design of them isn't great. You're sleeping on an elevated box in the van, which then allows for a foot or two of space. You're pretty much squeezed up against the roof. The cushions you use are cheap and hard. Do not use spaceship rentals. This company will try to get as much money out of you as possible.

1

Service

1

Mechanical

1

Interior

1

Value
1 Review
"
Barely functional

"

The car was old and worn. Inside, appliances, such as electronics and fridge, barely worked. Staff generally wasn't interested, when we reported problems. Finally, after the car's lock got jammed, we were requested to spend hours of our last vacation day in search for locksmiths to fix the problem by ourselves. The pricing was also incredibly high. I cannot recommend the company to anyone.

1

Service

1

Mechanical

1

Interior

1

Value
1 Review
"
BED BUGS.

"

Van was good for a budget van and had everything you needed (very worn though).
But there was bed bugs which we didn't realise until the last night. Bites in pair, really itchy, big welts. Gave us full refund, but massive hassle and bother. Would not go with them again.

2

Service

3

Mechanical

3

Interior

3

Value
1 Review
"
boo yah

"

had a great little time, but a little small for my long legs.

4

Service

4

Mechanical

4

Interior

4

Value
S. Ozolins
, United Kingdom
1 Review
"
loved it

"

had a great time. Australia is ace! Luuuuurve byron bay.

5

Service

5

Mechanical

4

Interior

5

Value