Australia
Editors Review
Updated Last: 8/11/19
Tassie Motor Shacks is a family-run campervan hire business, owned by Tasmanian locals with over a decade of experience and based out of Hobart. Also trading under the name Tasmania Campervan Rentals, they offer vehicles ranging from 2 to 3 berths for travellers on all budgets.
About Tassie Motor Shacks
The company puts a real emphasis on providing vehicles fitted with all the mod-cons, as well as on strong customer service—there are German speakers among their staff, and they also operate an essentially identical German-language service (under the name Campervan Vermietungen Tasmanien). Rigorous quality control and maintenance of the vehicles in their fleet is a point of pride, too.
Fleet
Although they offer no true 'motorhome' models, Tassie has a varied fleet of 2-berth and 3-berth vehicles, ranging from the truly compact Hitop Toyota camper to self-contained and luxurious Mercedes Sprinter. Unusually for a campervan rental company, they also provide side awnings free of charge with all models—as well as including free tables and chairs with each vehicle, which is a cut above other firms' often exorbitant hiring rates for camping furniture. Every model features air conditioning, which is a real plus point if you're planning a trip for the summer months. Most of the vehicles in the fleet have more kilometres on the clock than you'd expect to see from other campervan hire companies, but by all accounts, they live up to the high quality of maintenance that Tassie promise. Some have 80k to 220k for motorhomes, while Toyota Hitop (2006 to 2012) range from 120k to 260k. All vehicles come equipped with appropriately stocked crockery and cutlery, and an outside barbecue.
Vehicles
2 Berth Hitop
The ever-practical Hitop welcomes the Tassie Motor Shacks fleet. This small yet valuable campervan is suitable for those looking for a budget-friendly vehicle who would not consider extra space as a must-have inside the camper. Geared with a permanently fixed double bed in the back, this 2-berth Hitop van built on a Toyota model, runs on unleaded, with a manual transmission. It features three seatbelts, along with a portable 2-burner gas stove and portable hot plates, and a built-in 55-litre fridge-freezer. There's storage in the roof area to keep your things intact.
2-3 Berth Hitop Campervan

The 2/3-berth Toyota Hi-Top (manual transmission with unleaded fuel) is best for a couple with or without a child accompanying them. It features three belted seats in the front cabin, along with a convertible dinette-to-double-bed, and a single bed in the overhead compartment. Although portable hot plates are not provided, it comes fitted with a microwave, together with the 2-burner gas stove and 55-litre fridge-freezer. Because of the modifiable living room/ sleeping area, there's good storage capacity for all your belongings. So, if you're looking to spend a little more for a more comfortable journey, this model is the ticket. But even if you're planning on a trip for two only, you may want to shell out for a travelling experience that's actually comfortable rather than simply adequate—in which case, the 2/3-berth Hi-Top is a truly good bet.
2 Berth Mercedes Sprinter

Featuring an automatic transmission, this 2011-2015 Mercedes Sprinter is the ultimate choice for optimum comfort and a touch of luxury. A 2 berth camper, it has a convertible bed setup, a small kitchen, and a bathroom. It is the only model that has this onboard toilet and shower facilities, which means no hygiene breaks and freedom camping in almost all of Tasmania's national parks. The living area converts into a single queen-sized bed or two twin bunks, while the campervan also features luxuries like a 3-burner gas stove, fridge/freezer, a slide-out barbecue, and 2-burner exterior cooker, pressurised hot and cold water and interior heating.
Insurance
Upon arrival, the company requires the full excess and security bond of $500 to be charged to your credit card. Depending on the driver's age, there are different reduction options being offered. Take note that accidents caused on any unsealed roads except national parks are not insured.
For drivers between the ages of 21 and 26 renting a campervan, the standard liability is $4,000. By choosing Option 1 with windscreen cover, liability can be reduced to $1,500 with $25 payable per day. Option 2 is at $45 per day and comes with NIL. This option already includes windscreen & tyre cover, as well as linen for 2 and full gas bottle.
For drivers older than 26, who are able to drive any Tassie vehicle, the accident liability on motorhomes is $5,500. As with drivers between 21 and 26, Option 1 provides windscreen cover with a liability of $2,000 by paying $25 per day; Option 2 is as above with windscreen and tyre cover and amenities provided, reducing the liability to $0 at $45 per day. For campervans, the standard liability is $4,000, with both options available the same as for the drivers between 21 to 26.
Reputation
Glowing reviews of Tassie Motor Shacks abound—from well-maintained vehicles to the staff's flexible, accommodating nature, they are praised across the board. Their affordable pricing and great customer service, even during peak season, is particularly admired; free transfer from the airport is a bonus. Extensive equipment, from kettles to cookers, can also be supplied at no charge. Vehicles have been reported once or twice as being dirty or poorly maintained, but this is far from a common occurrence for Tassie customers. All in all, they are tagged as a reputable company beaming with positive reviews. So, if you want to rent their unit, just make sure to book ahead because they easily book out. Simply choose among their fleet of self-contained Mercedes ranging from 2011 to 2016. Take note these campervans aren't for large groups.
Summary
This small company in Hobart clearly go out of their way and do everything in their power to ensure high-quality service and maximum comfort. Even with their limited fleet, they have carved a name in the campervan industry in Tasmania.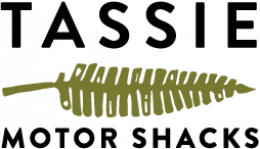 From the Agency
No word from this agency yet. Come back and see if they checked in soon.
Pros
Free tables and chairs, as well as side awnings, are a real bonus
By all accounts, customer service is impeccable
Good pricing even in peak season
Cons
There aren't family vehicles
More kilometres on the clock means breakdown is statistically more likely
Easily books out
See who else rents Campervans in the same cities
Instant Price Comparison
Just Got Questions? Want a Quote direct from the company?
Fill in this form to contact the Agency direct.
Write Your Own Review
Tell the world about your experience renting from this company
1 Review
"
excellent service all round

"

I checked out a few companies before leaving on my camper Tassie adventure.
Glad i chose Tassie Motor Shacks.Camper was geat.Good to drive and extremely well set up for me being a solo traveler.Prices were the best you can get.Please look no further as you cant better this deal and Joanne and Rob are so helpful.Will definitely use them again.

5

Service

5

Mechanical

5

Interior

5

Value
David and Heather
, Australia
1 Review
"
Good as it gets

"

Its rare these days that you find true blue, dinky-di people in the business world. Rob and Jo at Tassie Motor Shacks are two of the best. We hired a Hi-Ace for a month and it went like a dream. Rob and Jo had stocked it with every item we needed and more. They made it easy, anything we needed or any question we asked...no problem. Good maps, drop off and pick up, no hassles, no hidden costs and most of all good advice.
We felt like family and they are to be congratulated on their friendly and thoroughly professional service. Heather and I highly recommend Tassie Motor Shacks.

5

Service

5

Mechanical

5

Interior

5

Value
1 Review
"
Strongly recommend Tassie Motor Shacks

"

We hired in January 2019 a 2-3 Berth for 2 weeks. This is a smaller Family Company, and you deal directly with Rob Moore the Director and his wife. We called from Hobart Airport and got picked up immediately. The High Top Van was exactly as described, pick up and giving back was very uncomplicated. Immediately you feel you can trust those people. Got a lot of information, helpful advises and accessories even more than expected. As Rob said, the customer here is the King. The bond was booked back to our Credit Card immediately next day.

5

Service

5

Mechanical

5

Interior

5

Value

1 Review
"
What you see if ACTUALLY what you get = AMAZING!

"

My partner and I spent 10 days in Tasmania driving around in a Tassie Motor Shacks van. I have to admit, I was a bit apprehensive because the price was great (cheaper than hiring a small hatchback car from a big company) and there were limited photos of the interior. But when we got there everything was so simple and easy. I am horrible with names, but the two that run it are lovely and really chilled out.

As far as the trip, we had a toyota 2 berth HiTop that had unlimited km's. The van isn't brand new, but it ran perfectly with no problems. We travelled from the south west up to the north east and didn't pay for camping once. You get given books of tassie for whatever interest you have including a guide to tassie free camping spots - amazing! (Tip, go to swimcart beach at Bay of fires early and you can set up right on the shore line!) The van had everything we needed - it really was such a great trip.

When we got back we had mis judged the time and were running really late for our flight. We thought we had missed it or at least missed the chance to check in our bags, it was a horrible moment! But luckily we got very promptly rushed to the airport in their free shuttle service and got our bags checked and everything. We really were treated very well by Tassie Motor Shacks. I can only imagine that it is kept so reasonably priced because it is a small, local business, so in my opinion thats two great reasons to use this company!

5

Service

5

Mechanical

4

Interior

5

Value
1 Review
"
Great Service

"

The vans are great and do everything you would expect them to. For me the best thing was the honest pricing, ie no hidden extras and impeccable service. Rob and Jo went above and beyond to explain everything to us about the vans.They picked us up and dropped us at the airport no fuss. They didn't stress about us going off the beaten track, like down gravel roads and were flexible to our requests regarding local secrets and extending our stay. The vans drove well and had a great choice of cooking facilities. Bring your own linen like we did or hire from them. Tasmania is an amazing destination and for us this was the best way to do it. Thank you

5

Service

5

Mechanical

5

Interior

5

Value
1 Review
Avons loué un campervan. Backpaker pendant 11 jours. Après une location de 3 semaines catastrophique avec Apollo, ça faisait du bien de louer a des gens honnêtes, sympas et surtout professionnelles. Le patron est venu nous chercher a l aéroport alors qu on est arrivés a 7h du matin, sur le chemin, nous a donné pleins de conseils … Le van était franchement propre, équipé simplement mais efficacement. Des petits détails : une lampe torche, un parapluie, des cartouches de gaz en rab, du linge propre, une table et deux chaises sans supp, un livre avec les campings gratuits, des brochures, etc etc …. Aucun frais cachés sur la facture, des gens juste honnêtes, passionnés par ce qu ils font ! Cerise sur le gâteau, a notre retour, le boss nous z déposé en centre ville, devant notre hotel : service 4 étoiles pour un prix deux étoiles ! Je recommande fortement motor shaks !
5

Service
5

Mechanical
5

Interior
5

Value
1 Review
We had a great time in this 'handy, compact and smart' campervan! Easy and economical to drive with but also very comfortable to sleep in (even with luxurious duvet and all). And an outside shelter attached for the odd rainy day in Tassie :)
On top of that, after hiring more campervans in Australia, we believe this is undoubtedly the best service around!!
5

Service
5

Mechanical
5

Interior
5

Value
1 Review
I recently travelled around Tasmania with tassie motor shacks! Could not have chosen a better company! Rob was amazing and so friendly he picked us up from our accommodation in the city and dropped us off at the airport after our travels. Flying from Queensland we rang ahead the week before we left checking what else we needed to bring. They advised us that all we needed was a jumper and they were absolutely correct! The van was filled with clean towels, blankets, mattress protector, torch, light, av cord, cooking equipment, paper towel (you name it, they had it). Would happily recommend this company to anyone. The friendly service, clean and tidy van made our trip to Tasmania one to remember.
5

Service
5

Mechanical
5

Interior
5

Value
1 Review
I started doing my search for Christmas holiday in sep tried to secure a camper van in the peak season. I compared a few different camper van companies & found that Tassie Motor Shackswas one of the cheapest(no hidden cost or extra charge when quoting online, even after the booking).
When I picked up the van, Rob explained where stuff were store & how to convert the bed(actually I watch the YouTube introduction video before the pick up). The van got most the stuff that we need, table, chairs, gas stove & gas, toilet paper, cooking equipments, torch….things that's useful during camping & no extra charge. Thats something I wasn't expected.
I drove the van on dirt road with care, lucky enough nothing bad really happened. I managed to return the van without any damage, the only thing I did was lost the brush & I replaced it before return. After that, they dropped us back to city without any charge.
My overall experience with the van & the company was good. I would recommend anyone to Tassie Motor Shacksif u r planning the holiday in Tassie.
5

Service
5

Mechanical
5

Interior
5

Value
1 Review
"
We had a great time

"

We (47/56) were in February 2016 for 16 days with a 2 Berth HiTop of Tassie Motor Shackson Tasmania.
- Acquisition with detailed explanation of campervans on the
Seven Miles Beach Campground
- Equipment is extensive: 2 ring cooker, toaster, kettle, electric
hob stove ideal for indoor use, dishes, pots, bedding, towels,
and, and, and...
- For the kindly given electric heater we were very grateful to
the Cradle Mountains
- Atlas with all the attractions and national parks, and camping
guide with all important data and comprehensive brochures on
"must do's" are in Campervan
- The local crew was absolutely helpful and professional, has
given us tips and important highlights of our tour.
- 1 night recommended directly on the Seven Miles
Campground for acclimatization.
- Return of our campervan was without any problems.

We had a great time with and in the campervan and would this always hire again and can only recommend it!
Want Tassie really experience ... then rent a campervan from Tassie Motor Shacks:-)
Rob, Jo, Anke and Lu, thanks a lot for all.

Claudia & Uwe

5

Service

5

Mechanical

5

Interior

5

Value
1 Review
"
Happy

"

Tassie Motor Shacksis definitely the BEST campervan rental company in Tasmania, probably the best in whole Australia.
I went to Tassie for my second time. Also rented a Shack for my second time because I had very good experiences there at my first time. Had my brother with me for his first "Tassie experience" :)
Rented a lot of different type of campervans in Australia and I got what I paid for. No free equipment, no upgrades and so on. But when you book a Shack you get maximum service: free pick up and drop off at Hobart airport, very well equipped vans, a lot of useful informations and perfect guys who care about you .. Rob and Joe !
The booking: easy going on http://www.tassiemotorshacks.com.au/ with a very quick response
The pick up: Just let Rob and Joe know when you arrive in Hobart. Give them a quick call and a few minutes later you´ll be picked up
The vans: Rob gave us a very good introduction into the handling and all the "specials" of the campervan. Pretty new and tidy van with all stuff in it you need for travelling. Only useful equipment and things you really need .. clothes lines, cooking stuff, lights and the best thing .. the awning (used it against sun and rain). Had absolutely no problems with the van and everything worked fine. It´s also allowed to drive on unpaved roads .. a special deal I got nowhere in Australia.
The dropoff: Brought the Shack back to Hobart and that´s it. Rob dropped us off at Hobart airport .. perfect service !
So it was once again a great time in Tassie ! If you´re looking for a cheap and nice campervan … get the Tassie Motor Shack experience. These guys are the real deal ! Will definitely rent again there when I come back next time.
Thanks for making us happy, guys :) See you soon !!
P.S. Don´t forget to book with insurance and rollover protection !

5

Service

5

Mechanical

5

Interior

5

Value
1 Review
"
Happy Camper

"

When researching vehicles for a month-long Tasmanian landscape photography mission I was about to depart on, I stumbled on Tassie Motor Shacks. I needed something comfortable, reliable, clean and tidy. But most of all, something I could truly experience the wild with. Tassie Motor Shacksgravel road policies allowed me to explore the true Tasmanian wilderness and get into all the hikes and amazing scenery I really wanted to experience.
Larger rental companies seem to all have a "no gravel road" policy which would have limited me to the standard sights (boring).
The vans are extremely well layout out, practical, spacious and comfortable (even found a shovel in case you get in a sticky situation).
The biggest benefit with the van however, was the awning. Sounds trivial I know but Tasmania's in-climate weather means you pretty much need the protection from the raw elements and it was a "HUGE" plus.

Both Rob and Jo were extremely, friendly, accommodating and knowledgeable about the best places to see and how to get there.
I will definitely be coming back to Tasmania and can think of no better way to see this beautiful state than in a Tassie Motor Shack.

Thanks Guys, without you I would have been stuck with the crowd.

So happy.

Jack Bailey.

5

Service

5

Mechanical

5

Interior

5

Value
1 Review
"
We can totally recommend Tassie Motor Shacks

"

We can totally recommend Tassie Motor Shacksand also Tasmanian Campervan Rentals cause this Company now belongs to Rob and Joanna Moore the Owners of Tassie Motor Shacks.
We visited Australia and Tassie the last 4 years to check out different Campervan Rental Companies for Germany.
Honestly we can say that we got the best Vans and the best Service with Tassie Motor Shacks!
Rob and Joanna try the best for their costumers to make the dream come to true to have the best time in life in Tasmania and having a perfect Holiday experience. They have defnitly the cheapest Prices and the best Service we found all over the world not just in OZ!!! Well, the beds are the most comfortable we ever selpt in a van.
The awning is the best idea! it will spend you shadow on the hot days and give you the Chance to sit outside while it´s raining! For the cold days in Tassie you will find a heater in your van! Great!! So you will find all Equipment you will ever need on a Camping trip! Rob give you a lot of informations and maps to make sure you see the best places on tassie. at least Tassie Motor Shacksis the best camper van rental Company in the world for sure! Thank you again to make us so happy – we will come back soon !!! woohoo – cause life is a beach in a MOTOR SHACK!!!

5

Service

5

Mechanical

5

Interior

5

Value
1 Review
"
Would rent again

"

We got an elite Campervans for 9 days in Tasmania and we were really satisfied about it! First on arrival you will notice how friendly are the owners, then you will check how clean are the Campervans, finally you will enjoy their full equipment without hidden charges for the best price.
We got free drop-off to the airport, a good guide for campsites in Tassie, free showers before leaving for the airport.
If we come back to Tasmanie we will definitely rent again with them!

5

Service

5

Mechanical

5

Interior

5

Value
1 Review
I have travelled to many countries and all over australia working humanitarian missions. I happened upon Tasmania by fate really, I thought, while I was here, I would hire a campervan so i could travel and have a place to sleep if I couldnt get a room in my travels.
I did a quick google search on my iphone, and found the prices advertised by some name brand hire places had low prices, however, when i asked, there were so many hidden costs which actually made them more expensive. Some even needed many thousands up front for insurance!! Try adding $50 plus, dollars a day for insurance etc. Fee for this, fee for that.
I can't say Tassie beach shacks was my first call, however, I am so glad I called.
Not only was the price quoted the genuine price, the staff were genuine as well.
What is my motivation for writing this? Because of all the places I have been, i can honestly say, the staff here are second to none!
They actually helped me plan my impromptu week long trip.
Remember the days when you shook a mans hand and it was a deal, well, thats what I got. Sure there are papers to sign, however, the staff focus was on my happy, trouble free trip.
The van was great, not a bit of trouble, unlike at least four other "logo painted" vans i saw which were broken down. I saw 3 for sure and a suspected 4th. I remember thinking…that would spoil a holiday. Anyway, The van i had didnt miss a beat.
I slept one night in a motel, all the other nights were in the van. It was so comfortable and functional, that I didnt need a room. I did shower at the caravan parks or under a waterfall(just so i could experience one)
The van was like a fitted out " electricians type van" it was perfect. I could sit up in bed, cook when it rained etc. all bedding, dishes, cooking, water, electric lights, sink etc were supplied there was even a fire extinguisher and first aid kit.
The layout even had an outside table and several awnings. These were extra by the way with the others. Included with Tassie motor shacks.
After my trip, i handed the van back, then my flight was cancelled( thanks a lot Jet star…never again) guess what, the staff, went out of thier way to give me a place to sleep over night!!! They didnt even charge me the room. How good is that.!
This feedback is about quality of service and genuine people. Good old fashioned service you don't get much any more.
Yes…I am pleased to put my name to this company.
Dr Terry Peake
Sent from my iPad
5

Service
5

Mechanical
5

Interior
5

Value
1 Review
We rented the budget camper for 2 weeks in november 2011 and had amazing holidays. Very comfortable vehicle fully equiped with intelligent details, everything clean, new and in good quality. As we have some experience with other aussie camper van rentals (the wicked and the expensive ones) we're now sure: there's no better way to travel Tasmania independently than with Tassie Motor Shacks– the guys are absolutely recommendable: No hidden costs, excellent service, free transfer from the airport, very kind owners, relaxed and always with a smile :-)
And: Fortunately we had an awning, as the Tassie weather might cange quickly ;-)
Thanks Rob and Joanna!
5

Service
5

Mechanical
5

Interior
5

Value
1 Review
We hired the budget campervan for a month over Christmas. As we were hiring a van for a whole month and we are backpackers, we did a lot of research into the cheapest we could find. Tassie Motor Shack was by far the best and cheapest, the van itself was extremely well maintained and for a budget campervan had everything we could possibly need to live in comfort for a month. Its probably the best budget campervans you will come across and most come with awnings for no additional costs.
The best thing about Tassie Motor Shack is they allow you to drive on unsealed roads and I doubt you would find it easy to find another hire company who would do the same. As there are so many roads in Tassie that are unsealed this is definitely one of the best things about hiring from Tassie Motor Shacks.
The owners will go out of their way to provide you with everything you need! They were amazing! They picked us up from our hostel in Hobart and took us to the seven mile beach holiday park to pick up the van, gave us loads of extras in the van such as gas bottles and gave us loads of advice on hidden gems to visit in Tassie. When we returned we had an early flight the next day and they gave us a free nights stay at the caravan park as well as a 6 pack of beers! They really made us feel welcome and went out of their way for us.
If I return to Tassie I would never use any other company but Tassie Motor Shacks! Simply the best you'll find!!
5

Service
5

Mechanical
5

Interior
5

Value
1 Review
I recently did a 2 weeks tour with a Tassie Motor Shacksvan.
As the peak season was in full swing I found all the other companies to be booked out. Finally I was told by some other travellers to try Tassie Motor Shacks. They told me quite convinced that this company is just the best you can find in Tasmania. Looking back I can totally confirm that. And because their rental conditions are really outstanding I just thought this information would be very useful to other travellers.
If you compare their prices to all the other options you have in Tasmania you will find that they offer great value.
Additionally a very important point is, that their insurance liability is by standard $1000 without any extra charge on top of the daily rent.
And while driving on gravel roads normally is just prohibited, Tassie Motor Shacksrequires no additional cost in case of an accident on a gravel road.
It is obvious that if you strictly stay on bitumen you will miss out a lot of places. You won't even be able to access most of the national park camping sites. So many travellers use the gravel roads on a very high financial risk. In case of an accident it doesn't matter if the other party was driving reckless and one is not at fault at all. You would have to pay an amount of money that is definitely blowing the budget!
The car you get at Tassie Motor Shacksis easy to drive, well maintained, neat, tidy and not comparable to some of these shabby ones you get if you are going for the budget way.
You don't have to pay extra fees for any equipment, not for the chairs and the table, not for the awning, the heater etc. as you normally will find it a common practise of rental companies.
Their depot including a nice and relaxed caravanpark is at Seven Mile Beach outside of Hobart. They even pick you up at he nearby airport or at any other place in Hobart.
You get a very friendly and obliging service that is definitely more than just the average and reflects quite a bit of attitude.
I can highly recommend them and anytime again I would rent one of their vans!
5

Service
5

Mechanical
5

Interior
5

Value
1 Review
"
Had a good time

"

We had a backpacker van for 30 days in Tasmania and we were really satisfied with Tassie Motor Shacks. The service and the price were excellent. For no extra charge we were picked up from the airport and could stay at the 7-mile beach camping over Christmas days.
The van was clean and well equipped with camping and cooking utilities. It was robust to take us where we wanted to go and we had no problems driving more than 3000 km through beautiful Tasmania.
At any rate we would choose Tassie Motor Shacksagain and we can really recommend it. Rob was very committed to make our tour as pleasant as possible. Thanks!

5

Service

5

Mechanical

5

Interior

5

Value
1 Review
Wir haben über motohome republic einen Campervan (Toyota Hiace) von motor shacks rental über 15 Tage gebucht.

Vorteile:
- schnelle, kostenlose und unkomplizierte Abholung (am Flughafen musst du die Firma anrufen damit du abgeholt wirst)
- viele Extras im Auto (Led Lampen, zweiter Gaskocher wenn man fragt, Laken und Matratzenschoner, viel Geschirr, Stühle und Tische (insgesamt eher zu viel als zu wenig Material)
- technisch und äusserlich sehr guter Zustand
- bequeme Sitze und Bett
-sauber und geräumig
- flexibles kochen innen und draussen
- schattenspänder (awning) am Auto
- Tisch aussen und innen aufbaubar (was bei regen sehr angenehm ist)

Nachteil:
- bei der Abholung war der Mann sehr herablassend, unhöflich und hektisch (respektlos)
(bei der Rückgabe aber sehr hilfsbereit und freundlich)
- Bezahlung nur per kreditkarte nicht bar möglich
- bei Unfall auf gravel roads (fast überall) extra kosten von 450 dollar (Vertrag lesen)
- beim kochen keine angemessene Arbeitsfläche
- eine Tür muss separat zugeschlossen werden
- tankanzeige sehr ungenau
- bei Abgabe war keiner im Büro (erst nach Anruf erschien jemand)

Zusammenfassend würden wir das Auto weiter empfehlen, da wir im gesamten preis Leistung sehr zufrienden waren.
4

Service
4

Mechanical
4

Interior
4

Value