New Zealand
Editors Review
Last Updated: 10/31/19
Bay of Islands Campervans is a small owner/operator motorhome rental company based in Paihia, which is 3hrs drive north of Auckland. They have a limited fleet of high quality 2 berth motorhomes and are aimed at those who's desire is comfort and space over budget.
About Bay of Islands Campervans
You can expect to get high-quality specialized services when you go through a company that is operated by its owners. Bay of Island Campervans is a small motorhome rental company owned by Nick and Rob. On top of their services, Nick and Rob also provide some advice on route planning, type of vehicle to hire, and the best way of exploring New Zealand. Well, Bay of Island Campervans has its depots on all major airports in New Zealand. Vehicles can be collected and returned at any airport, and this provides a convenient way for long-distance travelers to easily access their specialized services.
If they don't have a motorhome available for you at the time you need it, they direct you towards Wilderness Motorhome Rentals in Auckland. There must be a link there somewhere or at least the owners of Bay of Islands consider Wilderness to be an on-par company with their own. And, to make your holiday more convenient, it's best to know the freedom camping rules before you hit the road.
Fleet
Bay of Islands Campervan rentals offers luxurious motorhomes at a good price with no extra hidden costs. The owners specialize in providing only two types of motorhomes―the Explorer and the Seeker. Their fleet is relatively new (approximately 3-5 years old) and most of their old vehicles are well maintained to the fullest. These compact motorhomes allow you to easily find parking slots in most remote areas and small towns in New Zealand.
Vehicles
Seeker Motorhome
Touted as 'great for glamping', the Seeker motorhomes are spacious and allows one to travel in comfort. They are based on the Fiat Ducato and come with a turbo-diesel engine, cruise control, and 6-speed auto. There is a permanently set up bed in the rear, full height roof, and interior access that allows you to walk from the driver's cabin to the rest of the vehicle. The pilot chairs swivel around to face into the heart of the motorhome. The motorhomes also has a fully equipped kitchen and shower facilities. Its automatic transmission will give you peace of mind and easy driving if you come from a country that drives right-hand vehicles. The Seeker Motorhome is ideal for 2 people who would like to explore New Zealand with comfort.
Explorer Motorhome
The Explorer motorhome is a fantastic option for a couple that wants to travel in style and enjoy a comfortable ride. The vehicle comes with a fully equipped kitchen, shower facilities, a living area, and a permanent double-sized bed. It may be the smaller of the two motorhomes on offer from the company, but it's perfectly suitable for those looking for luxurious camping. Aside from the vehicle dimension, the main noticeable difference between the Explorer and the Seeker motorhome is the extra seat against the sidewall of the Seeker Motorhome. Other than that all the necessary items are still there. The fridge is also another noticeable size issue with the one in the Explorer being a sizeable 63ltr smaller.
Insurance
The standard cover with no additional daily rate amounts to $5, 000. This can be reduced by availing one of their insurance options as follows: Extra Cover at $28/day for an excess of $1, 500; Maxi Cover at $48/day for an excess of $750; Value Pack at $68/day for an excess of 200, plus extras such as internet data, toilet chemicals, toll roads, and coverage for windscreen and tyre damage.
Reputation
Since Bay of Island Campervans is directly operated by the company owners, Nick and Rob, most clients have highly appreciated and praised the personal care they received. All campervans are always equipped with all amenities such as accessory devices, extra chargers, maps, and towels before being hired to clients. It's fleet consists of only two types of motorhomes, the Explorer and the Seeker, both of which are only 2 berth motorhomes. So if you are looking for more than a 2 berth, this company isn't for you. Any complaints are always given a lot of attention and immediate actions are taken to prevent further inconveniences. Generally, their reputation is quite good and the company has proved itself as one of the best motorhome rental companies in New Zealand.
Summary
Overall Bay of Island Campervans is offering some class vehicles aimed at the luxury market. The fact that it is managed by its owners, Rod and Nick makes it convenient for anyone who would like some personal attention and individual services. With its good reputation in New Zealand, Bay of Islands Campervans is a company that you should consider when looking for the best campervan hire company in New Zealand.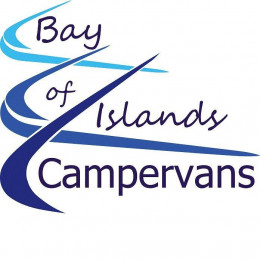 From the Agency
No word from this agency yet. Come back and see if they checked in soon.
Pros
Quality motorhomes
Great inclusions
More personalize rental
Cons
Miles from a major city
A bit pricey
Limited fleet of only 2 berth units
See who else rents Campervans in the same cities
Instant Price Comparison
Just Got Questions? Want a Quote direct from the company?
Fill in this form to contact the Agency direct.
Write Your Own Review
Tell the world about your experience renting from this company
1 Review
"
Campervan was defect

"

We are dissatisfied with the service, they could not offer what they had promised and what we paid for.

- We rented the Seeker (largest and most luxurious model), but this model was not operating due to a defect. They knew this on forehand, but they decided not to inform us before our arrival
- They gave us a Explorer (downgrade) and said we should be happy, as they provided a campervan with the same comfort (definitely not!). The explorer is smaller and is missing the comfortable extras such as awning, XL size fridge/freezer and solar...)
- We received a refund, but this was only NZ $ 25, - (€ 14.70) per day (we travelled 25 days) on a total amount of NZ $ 10.450 (€ 6145, -). The prices are not transparent, so we had to trust them that the difference in price between the Seeker and Explorer is indeed NZ $ 25, - per day.......
- No compensation provided for the inconvenience and the comfort we have missed during our trip

2

Service

1

Mechanical

4

Interior

1

Value
Francesco and Pauline
, France
1 Review
"
Campervan holiday in NZ

"

I must admit that I was a little bit skeptical about The Bay of Islands Campervans website. Nowadays there are so many fake sites on the Internet that I thought it could be a risk.
But the site of Bay of Islands Campervans is definitely not a fake site, it belongs to 2 hardworking men (Nick and Rob), originally from the Netherlands.
We arrived in Auckland, New Zealand on Thursday, January 18 and the next day we had a domestic flight to Kerikeri. It was there that we met Nick and Rob and they brought us to their home at Paihia, where we were welcomed very good. They invited us to have dinner with them in Paihia and the next morning, after having slept in their B&B, they explained the Seeker to us. In a relatively short time you receive a lot of information, but they were very patient and explained all the functions of the camper.
The service given by Nick and Rob is top. Whenever we had a question, while being on the road, we got an immediate reply. Communication with them (and the home front) was very easy thanks to the internet connection on board of the campervan (the signal was excellent for 39 days out of 40).
We think that internet on board of the Seeker is a big advantage. The self-contained campervan has an excellent bed (very important for elderly people), a specious fridge and enough room in the freezer, a toilet and shower (although we never used the shower). We were very satisfied with this campervan. The car was not difficult to drive, although I have to admit that I made a stupid accident at extreme low speed when I started the car and overlooked a car which was parked in front of me (luckily no personal injuries). I was very much confused because of this accident and when I phoned the boys their support came immediately. I am still thankful for that.
I can highly recommend to rent a campervan with them. Of course it is far from being cheap, but you are on holiday and with their campervan you can drive safely and enjoy the paradise, which New Zealand is.
After being with this campervan for 40 days we left New Zealand on Wednesday, February 28. It was a fantastic holiday.

Francesco and Pauline NL

5

Service

5

Mechanical

5

Interior

5

Value