United States
Editors Review
Claimed as the largest single location rental dealer in US, B&B RV Inc. highlights few things that make them different― newer fleet, upgraded units, and old-fashioned customer service.
What B&B RV Inc. Tells Us
B&B RV Inc. is a family-owned business that caters rentals, sales, service and storage. The rental department takes pride with their unique units that are new, upgraded and outfitted. Hence, dismissing thoughts of squeaky and mucky RV rentals. Plus, the company is the only 5-Star Certified RVRD.org dealer in Colorado. Most of the vehicles are light-weight aluminum trailer products that take your rental to the most unconventional yet comfortable way― whether you're off to witness the grandeur of Rocky Mountain Nation Park and Yellowstone or venture the wonders of Grand Canyon and Mount Rushore.
Fleet
With three RV types on selection, the company focuses on providing striking rentals to every traveler, and that includes the fascinating free hospitality items. Some of these items are not even offered anywhere else such as playing cards, 4 camp chairs, waste basket, fly swatter, bucket with cleaning supplies and more! If you're already enticed with the free extras, then you'll be more amazed with the exciting features that come to every unit like microwave, refrigerator with freezer, furnace, shower/ bathroom, generator, and awning. Other units have multiple TVs, some have bunk beds, some are pet-friendly, but all motorhomes are self-contained. Not only that, all units on fleet are close to brand new as vehicles just remain on their depot for one or two seasons only. Older vehicles are then retired to some other rental companies' fleet.
Vehicles
Class A Thor Windsport
Being the only model for the Class A category, the 2018 Thor Windsport is a notable choice for those in need of better road views while driving. This self-contained motorhome is pretty large at 31', allowing it to sleep up to 8 people. The bigger window windshield as well as the beautiful appointments makes this upgraded Class A RV a gem among other units on fleet. Aside from the private bedroom styled with a king-sized pillow top mattress, other passengers have the option to sleep on an electric bed that easily drops down over the driver and passenger's seat area. For extra comfort, this unit already comes with oven, microwave, refrigerator, full bathroom and electric awning.
Class B Mercedes Diesel Thor Citation
Two options for the Class B selection― the 24ST and 24SS, both 2018 Mercedes Diesel Thor Citation. With newer base models, these RVs are ideal for smaller groups looking for easy to drive unit with better gas mileage. To start, the 24ST can sleep 2 to 3 people, with one slide-out located at the sofa bed. At 18 miles per gallon and 22-24 mpg, this smaller RV allows you to explore more open roads. One major difference between the two Class B RVs is the bedroom. The 24ST features a U-shaped dining area at the rear that converts into a comfy sleeping quarters at night― either twin beds or one king bed. On the other hand, the 5 berth 24SS is like most large motorhomes with a separate private bedroom at the back aside from the dream dinette in the living room. On top of the usual layout, this unit provides two slide-outs. Accordingly, these two motorhomes are equipped with fancy appointments, as well as some Class C features like the cab-over bed.
Class C Thor Chateau

With four options at hand, the Class C motorhomes are some of the most sought-after RVs on fleet. All Class C's are also Thor Chateau models, ranging from 24' to 32' in length. The smallest, the 24 F, is red hot because of its compactness and unique features like full-wall slide and walk-around queen bed, allowing it top comfortably sleep up to six! If you want extra space for moving around, you can pick the 30' 28Z or 29G. These units have great floor plan with upgraded features like larger kitchen and dining area, slide-out/s, additional sleeping areas and more. Last but not the least, the most coveted and the priciest among all units is the 32' with bunk beds. This motorhome is perfect for a family up to 10, with distinct features like rear dinette that converts into a bunk bed and rear master bedroom with queen-sized pillowtop mattress.
Insurance
First thing to do with regards to the insurance is to check your personal insurance coverage if it will cover your rental. If yes, provide a copy of binder to the company; if not, you can purchase insurance from their partner company at the time of vehicle pick-up. The insurance options, prices and fees, however, are subject to change so you need to verify with the company prior to booking.
Reputation
B&B RV Inc. is rather popular in the entire US, being tagged as the largest single location rental dealer in the country. With that, their reputation has been in the limelight for many years now, providing friendly rental service through their new and unique units. Not only that, the company offers sales, service and storage, making them a one-stop shop for vacationers and businessmen. They are reputable in terms of quality motorhome rentals that are fairly priced even during holidays and special events, and even come with free hospitality items.
Summary
Accordingly, B&B RV Inc. may only have one depot but renters from different parts of the world are heavily attracted to rent out a unit from them because of their good reputation.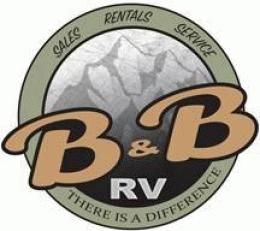 From the Agency
We look forward to serving you with our fantastic RVs
Pros
New and unique units with great features
Free hospitality items
Relatively popular RV dealer
Competitive and constant rates during holidays and special events
Cons
Only one depot
Limited vehicle choices
See who else rents RVs in the same cities
Instant Price Comparison
Just Got Questions? Want a Quote direct from the company?
Fill in this form to contact the Agency direct.
Write Your Own Review
Tell the world about your experience renting from this company
Have you experienced B&B RV Inc.?
Be the first to leave them a review and help others on their journey.