United States
Editors Review
Holiday rentals, temporary housing and event hires, there's something for you and your family with RV Rental Outlet. The company is very popular, putting them in a good light for travellers looking for a well founded RV rental hire with decent fleet at decent prices.
About RV Rental Outlet
RV Rental Outlet is your go-to RV rental for your holiday vacations as well as other needs like temporary housing and event suites. As one popular RV company in Arizona, the company provides a convenient depot so that you can pick up and drive the RV back easily. Not only that, they deliver your RV everywhere, even if you're out of state. And if you're a certified pet lover, you'll fall in love more with the RV selection because they allow you to bring your furry friends during your trip.
Fleet
For your vacation needs, the RV Rental Outlet fleet will not disappoint you with their Class A and Class C options. These RV's are bare units with just beds and appliances so you need to pack your kitchen and linen supplies. If you don't want to bring these essentials, you can rent out kits, along with bicycles, camping chairs, picnic tables and a lot more. Each RV unit comes with 125 miles free per rental night, and good thing, most of the RVs are close to brand new models.
Vehicles
Thor Ace

This latest Class A motorhome, the Thor Ace sleeps 6 to 8 people, featuring two slide-outs and a spacious layout. The dinette and sofa are also sleeping places, along with the walk around queen bed at the rear and above the cab bed. You might be surprised with the unique sleeping area addition from the cab-over area, considering this is a Class A motorhome. Unlike most Class A RVs, this one furnishes a drop-down bed with ladder, which will be a great charm to your kids.
Thor Hurricane

The 2017 Thor Industries Hurricane is a 7 berth motorhome with full wall slide out. This 36' RV is equipped with the needed amenities like refrigerator, microwave, stove and electronics. The extendable sofa easily becomes a spacious double bed and an extra sleeping area adds up from the drop-down bed above the driver's seat. Next to the kitchen is a bunk set with slide doors.
Thor Four Winds

These compact Four Winds models are popular picks in the fleet, with different sizes and layouts. The smaller RVs at 24' to 25' supply sleeping places for up to 5 people while the bigger units at 30' to 32' are great 8 berths sleepers. For couples or starting families, the 24F, 23 U and 24C are the most suitable choices with complete essentials including master queen bed, cab-over sleeper, equipped kitchen and exterior storage. If you're travelling with kids and a lot more, then the 28Z and 30C give you everything you need and even more.
Sunseeker Bunk House

An 8 to 10 sleeper, this sole Sunseeker Bunkhouse features two slide-outs. Equipped with a Ford V10 Triton gas engine, the motorhome has a lot of sleeping places. The kitchen furnishes a flip counter-top, sink, microwave and overhead cabinets. This one is the best option for those in need of private space, even inside the motorhome. Before going the bunk set, there's a privacy curtain and another curtain before the rear bedroom.
Mercedes-Benz Siesta Sprinter

As of this writing, the 2019 Mercedes-Benz Siesta Sprinter 24SS is the most recent addition to the range come spring this year. This luxury unit is a 4-5 berth motorhome that furnishes a queen master bed, cab-over sleeper, dinette bed, entertainment set, exterior storage and patio awning.
Insurance
The company allows you to provide your own insurance. However, the company does not provide insurance coverage, instead they offer temporary extension to your rental policy through their Loss Damage Waiver (LDW) at $15-$60 a day, depending upon the unit. The damage deposit amounts from $500 to $2500, paid via credit card, cash or personal check.
Reputation
Folks from RV Rental Outlet are trained to assist every renter 24/7 and that makes them a very hands-on RV rental with a reputable standing. The positive reputation of the company has been running for 10 years now. The good thing, erase, the great thing about this large yet friendly entity is they have diverse rental options, whether you and your family are up for a vacation, temporary housing or event site.
Summary
RV rental from this dependable RV business gives justice to your hard-earned money. Truly, RV Rental Outlet can be your go-to rental company in Arizona.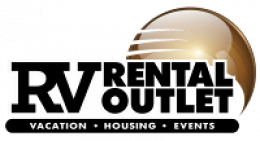 From the Agency
No word from this agency yet. Come back and see if they checked in soon.
Pros
Positive reputation
Nice and large range
Go-to rental company
Cons
Only one branch
Bare units with no kitchen and linen kit
See who else rents RVs in the same cities
Instant Price Comparison
Just Got Questions? Want a Quote direct from the company?
Fill in this form to contact the Agency direct.
Write Your Own Review
Tell the world about your experience renting from this company
Have you experienced RV Rental Outlet?
Be the first to leave them a review and help others on their journey.