United States
Editors Review
Whether you want to experience a laidback Colorado trip or an exciting desert adventure, VanGo Durango can customize your rental for a rather memorable experience―together with your family and possibly, including your furry friend.
About VanGo Durango
Renting a classic camper from VanGo Durango means you get to experience a more personalized holiday on the road. This includes living in a much older vehicle with lesser luxury comforts―just basic camping necessities and splendid nature views. But even with no frills, there's a higher chance of you appreciating the outdoors because of your simple yet compact camper. And for those who can't live a day without their furry pet, you'll appreciate them even more as they may allow pets inside the vehicle.
More than their quality rentals, they also offer custom campervan build with a custom trip itinerary. Their rental rates depend on the season, though you get free 150 miles per day, whatever the season.
Fleet
Packed with vintage vehicles, their fleet is quite exciting. The VanGo units aren't your usual campers on the road. These are older yet still striking models that may catch the crowd's attention. Since these are classic models, you really can't expect super flawless condition. But surprisingly, there haven't been issues about poor vehicle maintenance and such. You've got two campervan options here―the 1993 Volkswagen Eurovan Weekender and the 2002 VW Eurovan Weekender. They just different on the age model and some extra features, but all in all, these older units are in great shape, easy to use, and nicely equipped. Aside from the basics like water, cookware, and bedding, each camper comes with a foldable camp table, chairs, books, games, and such.
Vehicles
1993 VW Eurovan Weekender

Popularly known as their Vanna White, this 1993 Volkswagen Eurovan MV appears not to age at all. This vintage model highlights its rear-end storage for all your camping stuff. Step on the gas pedal and take the entire fam of 4. The pop-top area not just offers extra interior space but also a second sleeping bed inside. It's a 2WD unit, meaning it's ready to get a bit dirty. But of course, since this is an older model, it is only up to 250-mile radius around Durango.
2002 VW Eurovan Weekender

The other half of the VanGo Durango fleet is this younger (but still older compared to most campervans on the road) 2002 VW Eurovan Weekender. It also sleeps up to 4 persons, offering two double beds―one from the main cabin and the other from the pop-top loft section. For your entertainment needs, you get a stereo system and an auxiliary cable to connect your phone. And for extra privacy, just pull the curtains and relax. And the great thing is that you've got two options for this model―the Indigo Montoya and Sterling.
Insurance
Along with the $250 security deposit, they require all renters a proof of their personal comprehensive auto insurance, and this should cover their VanGo Durango vehicle.
Reputation
VanGo Durango's reputation is impeccable, with well-rounded and very accommodating owners. Plus, their rates are quite competitive. Their fleet may be composed of older vehicles but this does not mean these are no longer in great condition. In fact, their units are user-friendly and well-maintained. Because of the vehicle size, their units are great for driving and parking. And, these are easy to alter―from a touring unit to a cozy camper at night.
But of course, because they specialize in older and simple campervans, their fleet may not entice fancy travellers. And their limited range that consists of only two camper styles is designed for groups not more than 4.
Summary
If you and your family is the type of vacationers who need a no-frills, then compact, easy to drive RV to spend a few days in the Durango area this is your best bet!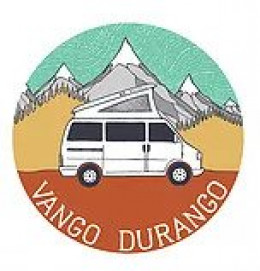 From the Agency
No word from this agency yet. Come back and see if they checked in soon.
Pros
Knowledgeable and accommodating owners
Impressive reputation
Convenient depot
Competitive rates
Cons
Not meant for fancy travellers
Older fleet of vehicles
Limited campervan options
Only for couples and families up to 4
See who else rents RVs in the same cities
Instant Price Comparison
Just Got Questions? Want a Quote direct from the company?
Fill in this form to contact the Agency direct.
Write Your Own Review
Tell the world about your experience renting from this company
Have you experienced VanGo Durango?
Be the first to leave them a review and help others on their journey.